Thanks to everyone who made Dizzy Dash 2017 a success!
We exceeded our fundraising goal, with over $4,800 raised, and more importantly, each person who participated achieved a personal goal. Please join us again next year as we raise awareness about the debilitating effects of vestibular disorders and strengthen our community of support.
walk your own path
Grab your friends and family and run, walk or stroll to raise funds and awareness about vestibular disorders. It's easy and fun! Just follow these steps to set up your own Dizzy Dash event:
Register yourself and anyone else who will be participating. The more, the merrier!
You will be directed to create a Personal Campaign Page after registering, allowing you to share your story and ask for support.
Set a date during the week of May 20th.
Decide on a location – consider starting at a local park, a school track, or walk around your neighborhood.
Invite friends and family - Bring snacks and have a party!
Share your story - Create a Personal Campaign Page to share your story and ask friends and family to support you. Use these message templates to make it easy, or download an offline pledge form.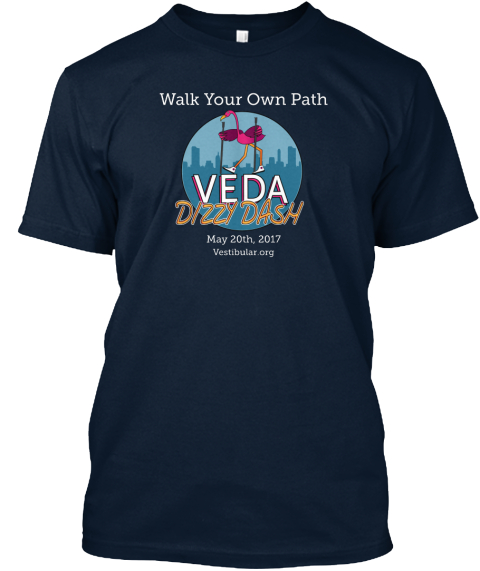 Don't forget to get an exclusive Dizzy Dash t-shirt for you and your team! Order one today!
When:  May 20th, 2017
Where: You choose your location
Why: To raise funds and awareness to support vestibular patients.
Click here to read the stories of this year's Dizzy Dash participants.
Mobile Image: