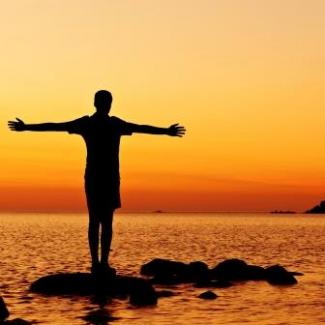 The Vestibular Disorders Association celebrates its 17th Annual Balance Awareness Week Sept. 16-22, 2013. Click here to find out how you can help VEDA defeat dizziness.
The goal of Balance Awareness Week is to help people recognize the symptoms of a vestibular disorder so that they can seek help to receive an accurate diagnosis and get effective treatment.
This year VEDA is partnering with Meniere's UK and Meniere's Australia - together we are reaching out to a global community of vestibular patients, professionals, and caregivers so that we can reduce the time it takes to diagnose a vestibular disorder and improve treatment outcomes for the millions of people suffering from inner ear balance dysfunction.
To help us expand our advocacy programs VEDA has set a fundraising goal of $40,000 for this year's Balance Awareness Week activities.
There are lots of fun and easy things you can do to help us reach our goal. Click here to learn more about how you can participate in Balance Awareness Week. Some examples include:
For more information about Balance Awareness Week, or to discuss a special idea you have to help VEDA raise funds and awareness, contact Development Director, Tony Staser, at
tony.staser@vestibular.org
.