Provider Image: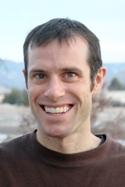 Certifications:
Emory University's Competency-Based Vestibular Rehabilitation Certification, Doctor of Physical Therapy (DPT), Orthopedic Clinical Specialty (OCS)
---
Brace Hayden, DPT, OSC, CSCS received a Doctorate in Physical Therapy (DPT) with highest honors from Slippery Rock University in 2001.  Brace has always had a passion for treating vestibular, dizziness and balance problems.  
Brace completed the highest "competency-based" certification at Emory University for vestibular rehabilitation available for physical therapists. He has also advanced his vestibular practice over the years with multiple advanced trainings and continuing education courses.
Brace received his Orthopedic Certified Specialist (OCS) distinction from the American Physical Therapy Association. His knowledge and experience with orthopedic problems is an important part of his balance and vestibular practice. He is also trained in manual therapy, trigger point functional dry needling, and chronic spine pain therapies, which often are utilized for addressing the whole patient with dizziness and balance problems.
Clinic Locations:
5000 Blue Mountain Rd
(Alpine PT is located inside the Peak Health & Wellness Center)
United States