Sport your Balance Awareness Week or "Dizzy Not Drunk" t-shirt to raise awareness about inner ear and brain balance disorders. Our t-shirt campaign runs from July 7th through August 20th* - all orders will be processed after that time, so you will receive your t-shirt before Balance Awareness Week (Sept. 12-18).
If there is enough demand, the t-shirt campaigns can be extended. You can click "I still want one" on the order page and if enough people are interested, they will be printed (you will not be charged until the order is being processed). Please be aware that for orders placed after August 20, delivery might be during or after Balance Awareness Week. 
T-shirts are available in 2 styles: Unisex Crew-neck and Women's V-neck. Sizing runs small, so you may want to order one size larger.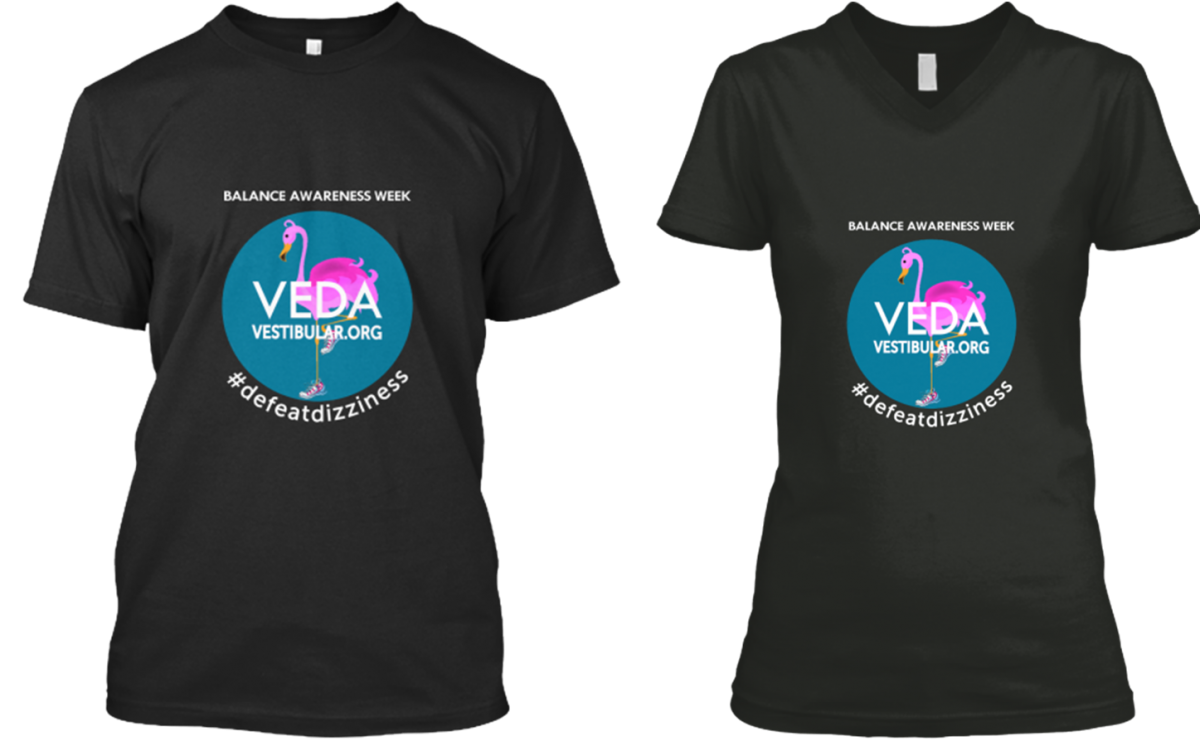 Order your Dizzy Not Drunk T-shirt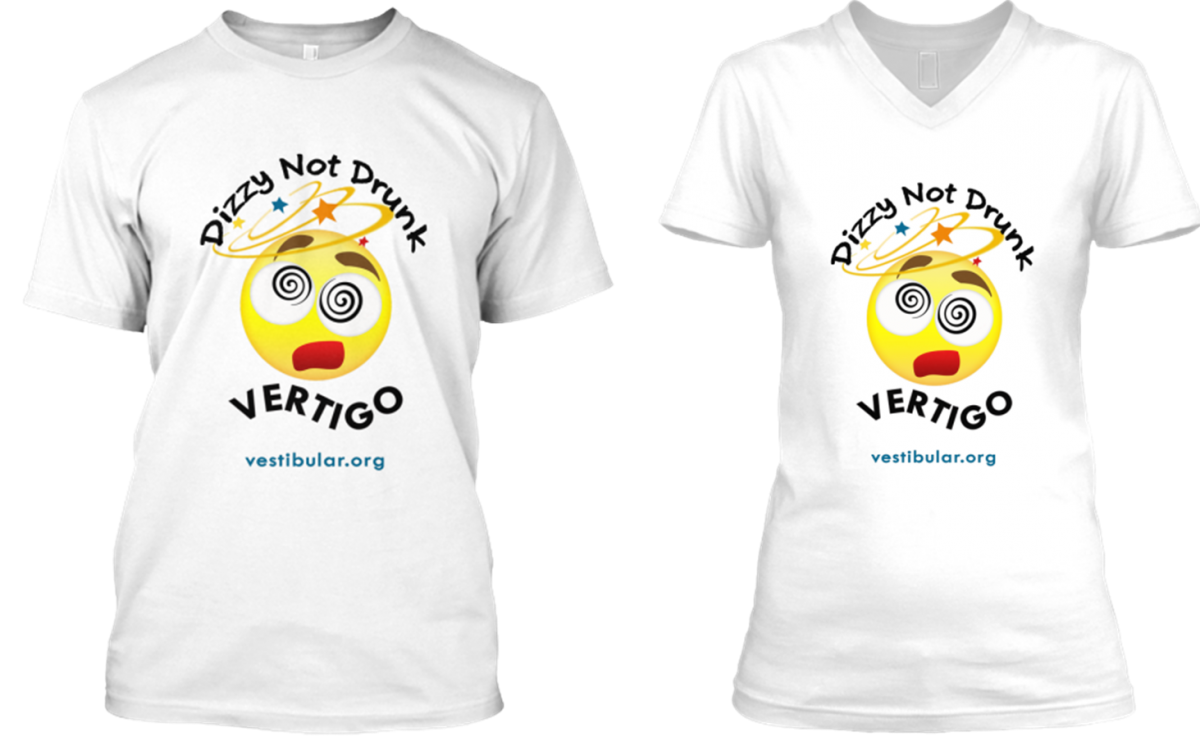 100% of the proceeds benefit VEDA's patient education programs!
*Teespring website may list a different date, but t-shirts will be available until August 20th.