Reach vestibular patients and professionals 
& Help Us "Defeat Dizziness."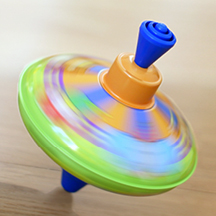 VEDA would like to thank our 2015 Balance Awareness Week Event Sponsors:
Presenting Sponsors:

Please contact Terri Baltus, Development Director for more information
[email protected]
or (503) 294-9085.
The Vestibular Disorders Association (VEDA) is committed to serving the "dizzy" community by raising awareness of the signs and symptoms of a vestibular disorder by seeking to reduce diagnosis times and improve effective treatment options.  To impact a greater number of people, VEDA is hosting Balance Awareness Week from September 14 - 20, 2015.  We invite you to join us in this campaign to "Defeat Dizziness" through one of our 
sponsorship or underwriting
 opportunities
. 
We offer a comprehensive recognition package and are committed to providing maximum return of investment.  We are also happy to create a customized package to meet your marketing goals.  
We sincerely hope you will find our information, education and advocacy programs worthy of your support and will join us as we work to decrease diagnosis times, enhance treatment outcomes, and improve the quality of life for people with vestibular disorders.