Become an Ambassador for Vestibular Awareness
The goal of the Ambassador Board is to engage patients and professionals in raising awareness about vestibular disorders within their communities and among their social networks.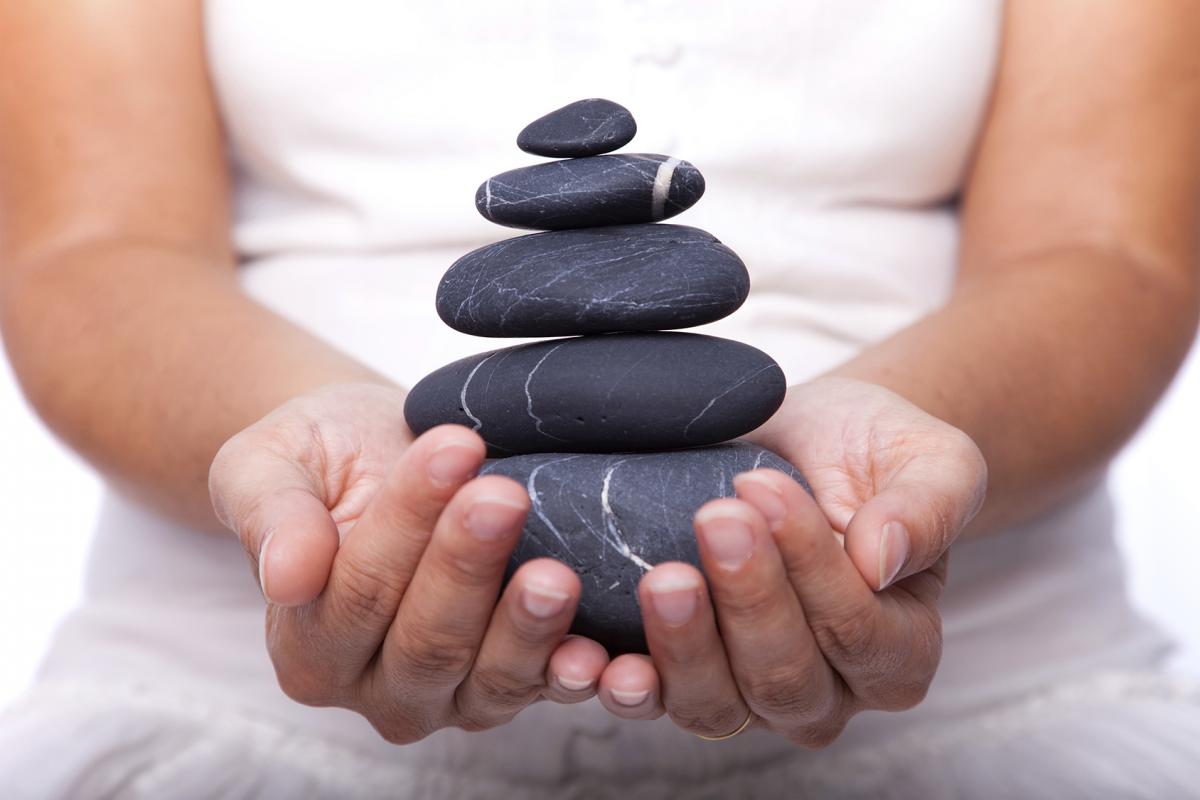 You can make a difference! Join us to help raise awareness about the challenges of living with a vestibular disorder.
Complete a Volunteer Application and Ambassador Agreement. 
What is a VEDA Ambassador?
An ambassador is an enthusiastic and dedicated vestibular patient or professional, or the family member of a vestibular patient, who is interested in sharing his or her time and expertise to help elevate awareness for vestibular disorders. As an ambassador you are passionate about our cause and committed to keeping abreast of new, relevant issues that may impact the vestibular community. 
What does an Ambassador Do?
VEDA Ambassadors participate in four (or more) suggested activities per year:
Create a personal campaign page for Balance Awareness Week
Post on your social media page (FB or Twitter) once a month
Blog about vestibular disorders twice a year
Create a Pinterest board(s) about vestibular disorders
Distribute VEDA promotional materials (brochures, infographics and posters) to eight (or more) local places in your community, such as hospitals, clinics, senior centers, retirement communities, VA centers, libraries, etc.
Give a presentation to your local civic group to educate them about balance disorders
Start a vestibular support group
Add "VEDA Ambassador Board Member" to your email signature
Create a video and share it on YouTube and with VEDA
Share our Balance Awareness Week press release with local media
Participate in fundraising activities and seek contributions of time, money and/or in-kind support from individuals and corporate partners
VEDA will provide participants with a PR Ambassador Kit. Ambassadors will be recognized on VEDA's website and in our quarterly newsletter. Ambassadors' activities will be promoted on VEDA's social media sites and online calendar of events.
Ambassador Tools
Meet Our Ambassadors
David Morrill, Ambassador Chair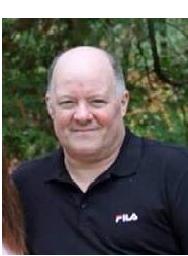 Dedham, Maine 
Diagnosis: Stroke
My vestibular disorder was caused by a stroke that knocked out the part of the brain that controls balance. During my recovery I found myself struggling with constant dizziness and balance problems. I didn't really know where to turn, until I found VEDA. They helped me understand my disorder with all the information and research they have done through the years. I knew at that time I had to give back, and focused all my energy on helping to educate the public so more could understand this disorder. The following quote sums up my entire mission.  If we speak in one voice collectibility we can "Make a Difference."
---
Lara Bishop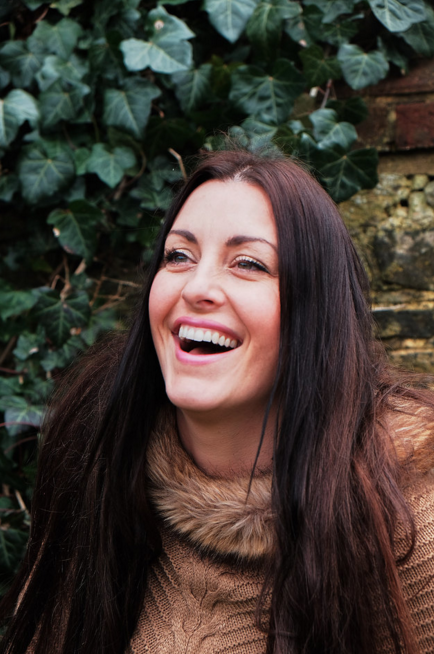 Surrey, UK
Diagnosis: Vestibular Migraine
Hi everyone! My name is Lara and I am a proud mummy of identical twin girls. I was diagnosed with vestibular migraines in 2012 and vestibular neuritis in 2013. My disorders have been life changing for me, trying to deal with invisible illnesses is very hard and difficult for family and friends to understand. As well as having vestibular disorders I have also suffer from GAD (General Anxiety Disorder) and depression. I have spent some time now, making some major changes in my life to help, as well as CBT (Cognitive Behavioral Therapy) and VRT (Vestibular Rehabilitation Therapy) I am so passionate about raising awareness of debilitation vestibular conditions and help support other sufferers and educate non-sufferers. Despite everything, I have a very positive outlook on life and hope to spread my positivity and motivation to others. Visit my blog at
https://mummyseeingdouble.com
.
---
Celita Brown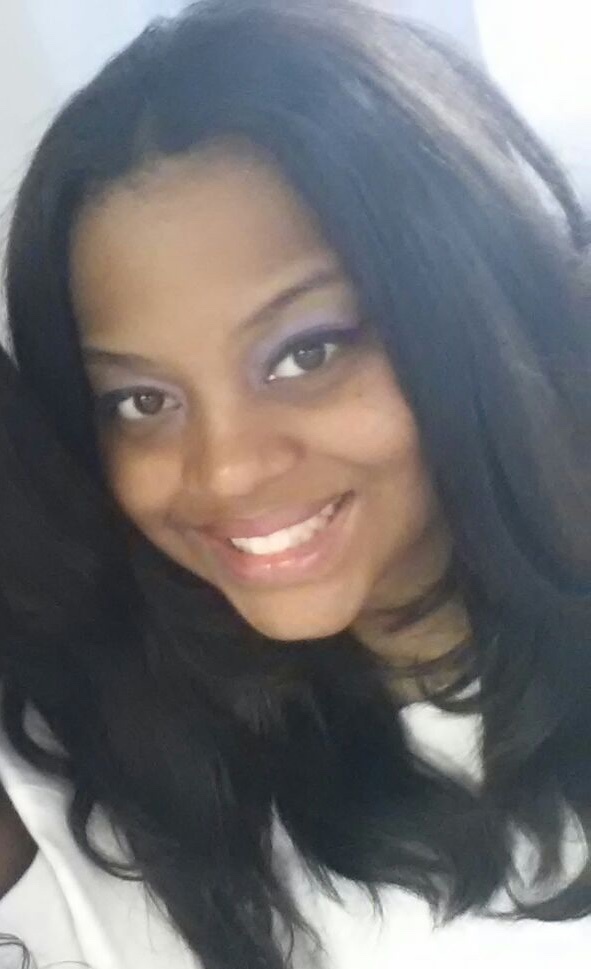 Memphis, TN
Diagnosis: Migraine Associated Vertigo
Hello. My name is Celita Brown and I'm 26 years old. I'm a native of Memphis, TN. Since I was a child I've had problems with my inner ear and motion sickness. In June 2012 I was diagnosed with benign vertigo. Most recently, the diagnosis was changed to MAV-Migrane Associated Vertigo. My medical team is still in the process of figuring out exactly what my diagnosis is. This illness impacts my life in more ways than one. I'm always educating people on my illness because I don't look ill, even though I feel ill. I decided to become an advocate to educate people on this illness. It is a constant battle to prove to people that I am in fact ill, even though I look fine externally. I don't want sympathy from those around me, but just to be knowledgeable about the illness and the seriousness of it. I vow to educate as many people as I can about vestibular disorders.
---
Margaret Byrne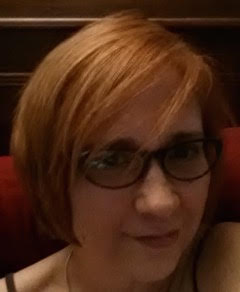 Midland, TX
Diagnosis: Labyrinthitis
Hello fellow spinners! I've dealt with Chronic Labrythitis since 2003. I was a Certified Occupational Therapy Assistant (COTA) since 1994 working with children who had neurological or developmental delays before I was forced into early retirement by what I now call "The Sneeze" - a child accidentally sneezed on me and it also went INTO my mouth. By the end of day I was feeling quite ill and had a low fever. A week later I still felt horrible. I woke up in the middle of the night after turning over with my head spinning, and then nausea hit. After a full year of misdiagnosis by a local ENT I was sent to Dallas, where I received the diagnosis of labyrinthitis. My monster had a name! I went through almost a year of PT, which helped tremendously. That year of misdiagnosis costs me my career, my freedom, my independence, my childlike attitude, and more. Finding VEDA, and now becoming an Ambassador, is giving me new purpose and new hope. I want to share my experiences to help others, and gain insight from those like me.
---
Saravanan Chockalingam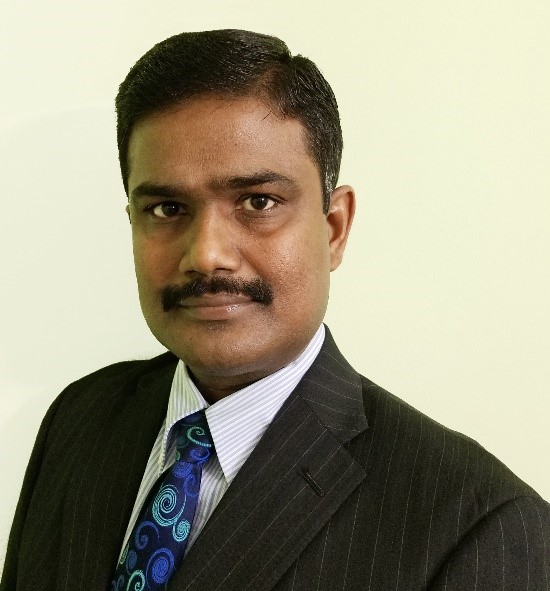 Waterford, Michigan
Vestibular Professional
Saravanan Chockalingam [Van] PT, DPT, CLT, CYT: Van is a physical therapist who specializes in vestibular rehabilitation. He's been practicing physical therapy for more than 24 years and focusing his treatment on vestibular patients for 12 years. Dr. Chockalingam also teaches vestibular rehabilitation internationally and participates on VEDA's Patient Education Committee to help improve the educational materials we have available for patients.

---
Marissa Christina 

Los Angeles County, California
Diagnosis: Vertigo of the central origin and variants of migraine.
Living this nightmare for the last nine years has changed me. EVERY aspect of my life has been altered by disruptive daily symptoms. VEDA entered my life at a low point. It provided me with information that enabled me to rebuild a solid informational foundation. I felt more confident communicating with doctors and specialists. This newfound confidence allowed me to determine which medical professionals were qualified to look after my well- being and would help elevate my quality of life. I'm forever grateful to VEDA for catching my back, and I want to make sure they're around to support the next sufferer.
---
James Day 

Rockport, Massachusetts
Diagnosis: Meniere's Disease
I am a singer /songwriter and I was diagnosed with Meniere's disease shortly after moving to New York to study musical theatre at the American Academy of Dramatic Arts. I moved back home and underwent extensive treatments and two surgeries. I learned to balance with one side of my body - which was easier for me than most because I had good balance from my dancing years. And I got as used to the ringing and hearing in one ear as I could over time. At first I wanted nothing to do with music, it was too painful. I covered all my albums in sheets so I didn't have to look at them. My mother called it a graveyard. But soon I began to listen to them and eventually I built a home recording studio and started writing songs.
Bobby gibbs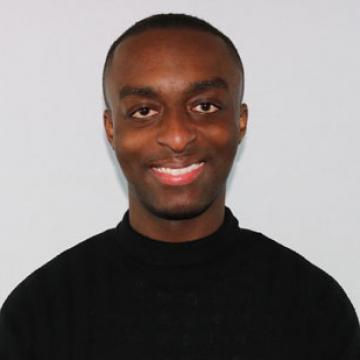 London, United Kingdom
Diagnosis: Vestibular Neuritis
Having being diagnosed with Vestibular Neuritis at the age of 21, it had majorly changed my life. Not having any idea what was going on with my body at the time, and experiencing constant vertigo, I began learning ways to improve my condition and helping others to do the same. I now dedicate my time to teaching others how to improve their vertigo and provide methods that they can use for overcoming their own conditions. Learn more about what I do by visiting my website here:
http://www.curevertigonow.com
---
Marian Groome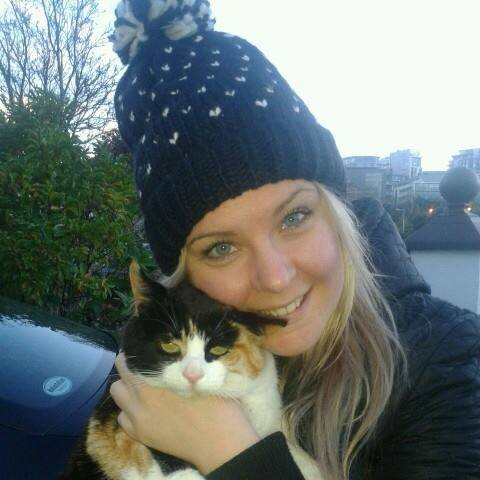 Dublin, Ireland
Diagnosis: Bilateral Vestibular Hypofunction
I first contracted labyrinthitis in 2010, which led to nerve damage in my inner ear. I have been diagnosed with Bilateral Vestibular Hypofunction with 19% nerve damage. My journey has been a roller coaster, but I manage this illness through daily Vestibular Rehabilitation Therapy and some lifestyle changes. I have written a book to help other sufferers, which I am about to publish, created a website and want to help in any other way I can to raise awareness for people suffering with vestibular illness.
---
 Sammy Lynn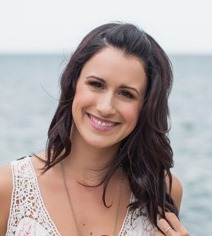 Toronto, Canada
Diagnosis: Mal de Debarquement Syndrome (MdDS)
My life forever changed when I moved into a high-rise apart building on the 24th floor last year.  I woke up 2-weeks after living in my new apartment dizzy, the world spinning around me with no warning signs at all.  Since being diagnosed with a rare balance & dizziness disorder called MDDS, I've had to stop dancing, teaching, & working.  I never knew people could suffer from such debilitating invisible disorders, and all I want to do is help those in need, and spread the word about vestibular disorders.  VEDA has been an amazing resource of helpful information, supportive people, and hope that there is a bright light ahead all of us.  Keep believing, xo. Website: http://www.lovenutritionco.com/
---
Kelly Helsel 

Reno, Nevada
Diagnosis: Autoimmune Ear Disease
It took 27 doctors to diagnose me properly. My life has changed so much, but I have learned to appreciate every good day and every good moment that I can do something.  VEDA has become a life line and that is why I want to help others so they don't have to go through what I have.  I consider this a gift that was meant to be to help others. I am starting a support group that will be meeting monthly. You can follow her blog here:
http://invisiblemeinvisibleyou.com/
---
Sally Hovey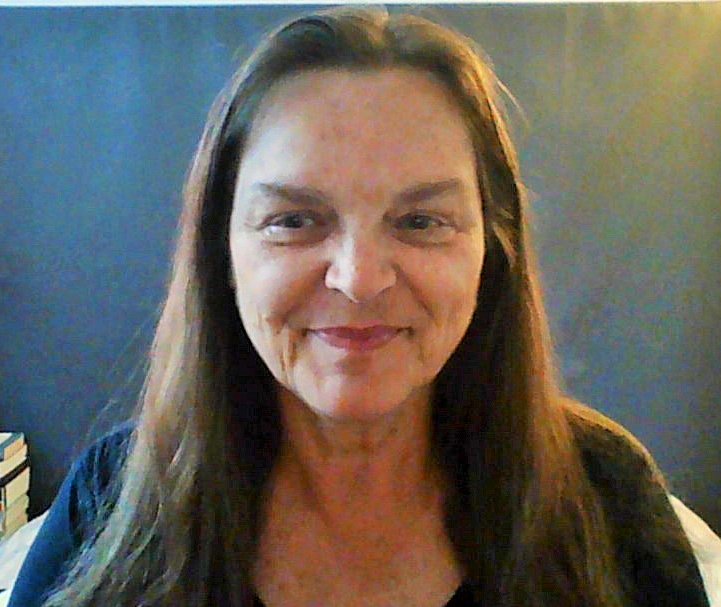 Eugene, Oregon
Diagnosis: Meniere's disease
A decade ago I was hit with my first Meniere's attack - whirling vertigo while driving to work doing 70 mph. Three years later I left my job as an instructional designer at a major financial institution because I could no longer keep up with the frenzied demands due to brain fog and anxiety. I lost my house, car, everything, and from 2010 to 2013 I was homeless until my disability case was approved. After six years of swirling down that rabbit hole into the black of hopelessness and despair, I can now say that I'm back. As a VEDA Ambassador my goal is to help others understand and heal from the shock and awe that this disease creates in spite of the limitations it imposes. "I get knocked down, but I get up again, there ain't nothing gonna keep me down!" is my mantra and I'm glad to be alive!
---
Julie Hutchin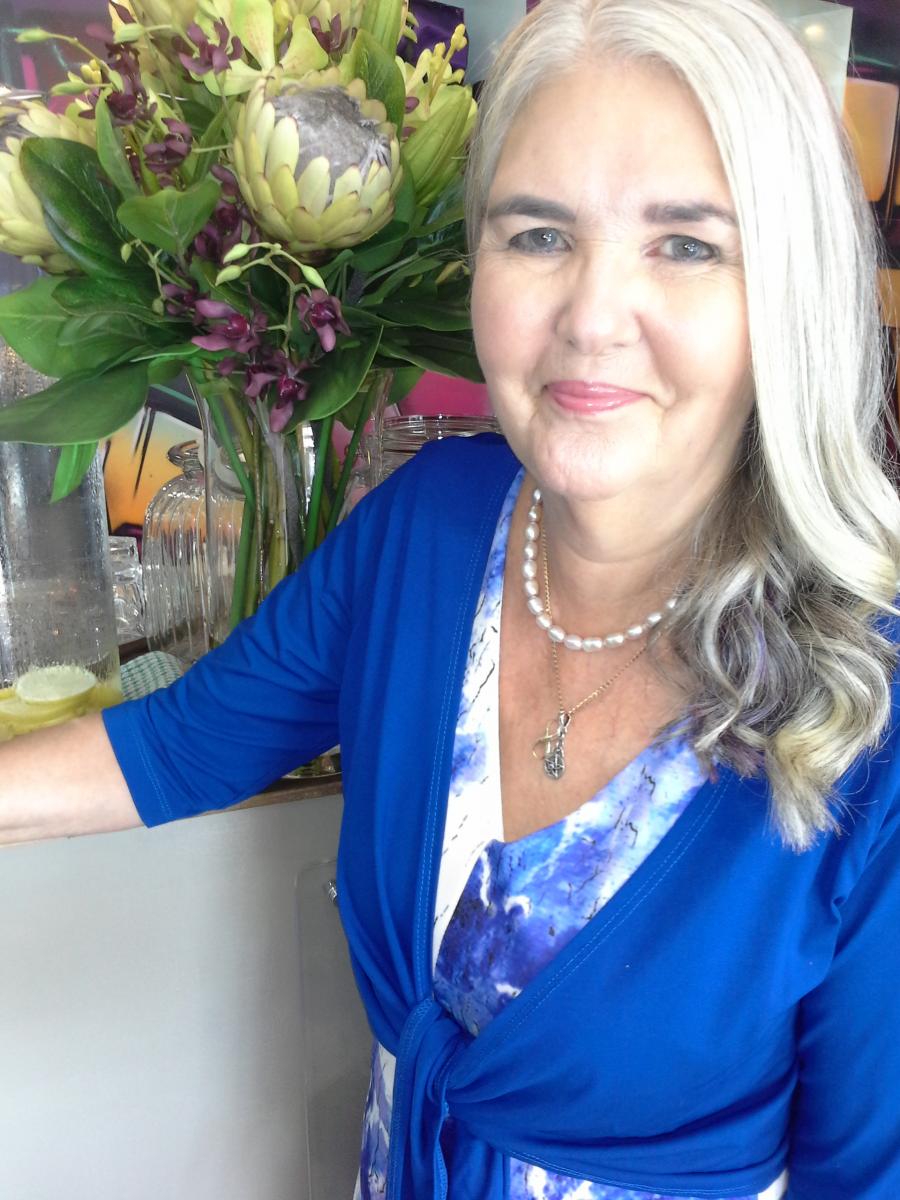 Cairns, Australia
Diagnosis: Vestibular Neuritis 
I was diagnosed with Vestibular Neuritis in 2011 (a side effect of Dengue Tropical Mosquito Fever caught 30 yrs ago). I do vestibular rehabilitation therapy with a vestibular trained physiotherapist. Sometimes I thought that I would never manage on my own. I've learned to cope, but 
I still feel wobbly and anxious. Fortunately,
I have a wonderful group of support people - I call them, My Treasures! I became a Tai Chi Instructor (Sifu) in 2007. I teach regularly twice weekly in Cairns, Australia. I previously taught Tai Chi as a Martial Art, now I focus on its use to improve balance. I was so happy I had my Tai Chi Training before the staggering began. My best personal balance is when I am teaching Tai Chi.
---
---
VERITY joyce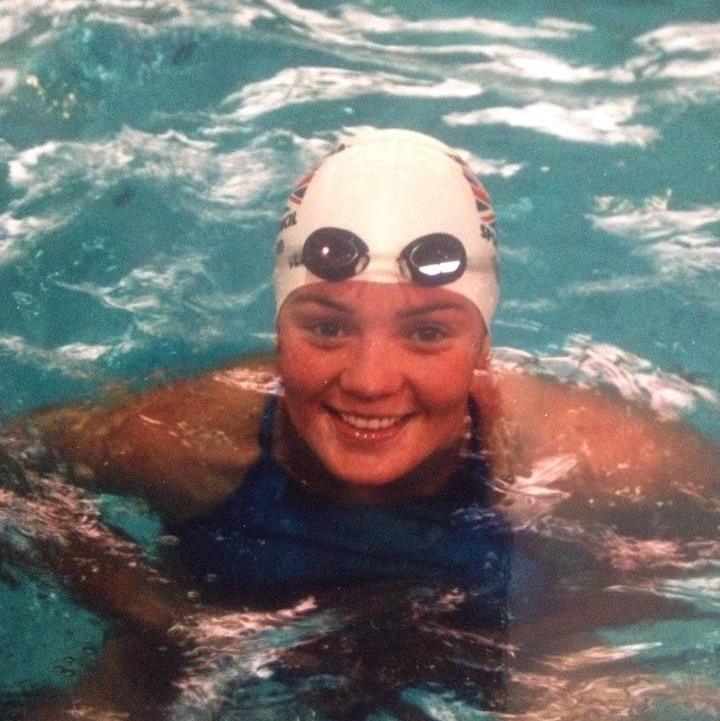 Teesside, UK
Diagnoses: Menieres Disease, treated with ototoxic drugs leading to Bilateral Vestibulopathy, visual dependence/visual vertigo, Vestibular Migraines
Deaf since a baby and balance problems age 6, I was diagnosed with Menieres aged 11. Unsuccessful surgery meant I had (42!) intramuscular streptomycin injections at 17 to take out any remaining balance system but preserve some hearing. Just several months previous to this I was ranked 3rd in the World for Senior Deaf Women in 200m backstroke, but following the injections I was unable to swim without knowing which way was up. I forced my brain to learn to swim again, but never got the rankings back, which led to years of learning to deal with loss and grief. The neuro-plasticity I believe helped me on land, and kickstarted my career in physiotherapy and later psychological therapy. As such I have developed what I call a 'daily tool box' to manage my symptoms, particularly for my eyes, since my eyes affect my communication too. I am keen to encourage people to find a way to become masters over their lives, even when what they feel and see seems such a muddle, as this can make them doubt themselves and their identity too.
---
Adriana Londono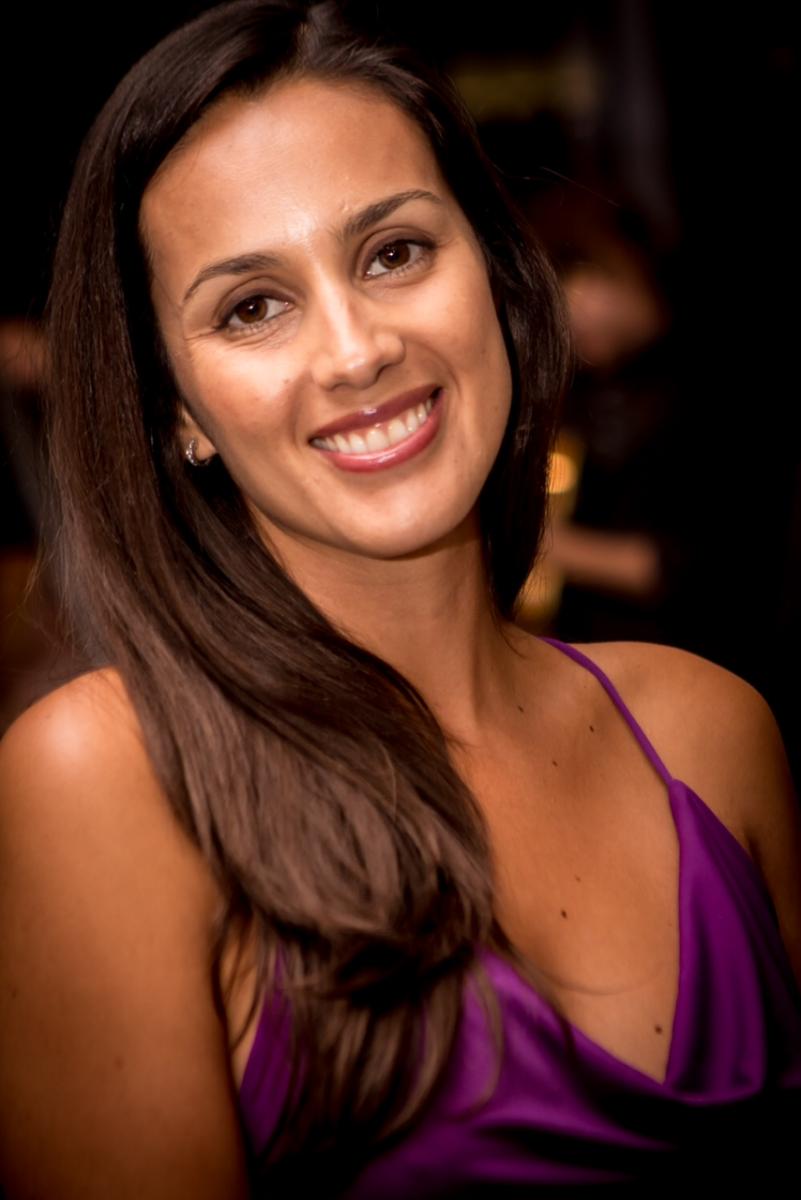 Playa del Rey, California
Diagosis: Meniere's Disease
I am a Colombian born, self-taught cook living in Los Angeles. Being diagnosed with Meniere's disease at age 28 made me realize that I needed to focus in clean and healthy cooking using the best and freshest ingredients to be able to manage my Meniere's and prevent other illnesses from developing in my body. I published a Meniere's cookbook in November of 2015 where I share the recipes that I help me manage my symptoms. Please check out my video and Facebook page.
---
Katie Mahoney 

Woodbridge, Virginia
Diagnosis: Vestibular Neuritis
 I was diagnosed in July 2013.  Since then, I have seen a lot of different doctors and been through every test known to man at least once. The frustration of not knowing what is going on and being around people--friends, family, co-workers, and medical professionals--who also don't know about this disorder is what made me want to become a VEDA ambassador.  VEDA has been such a huge help to me.  The educational materials on the VEDA website have been instrumental in helping me educate myself as well as those around me.  I have felt far less crazy since joining VEDA, and VEDA has helped me to learn to adjust to my new normal.  I became an ambassador because I want to help others with this disorder and I want to give back to VEDA for all it has given me.

---
Rochelle Matheson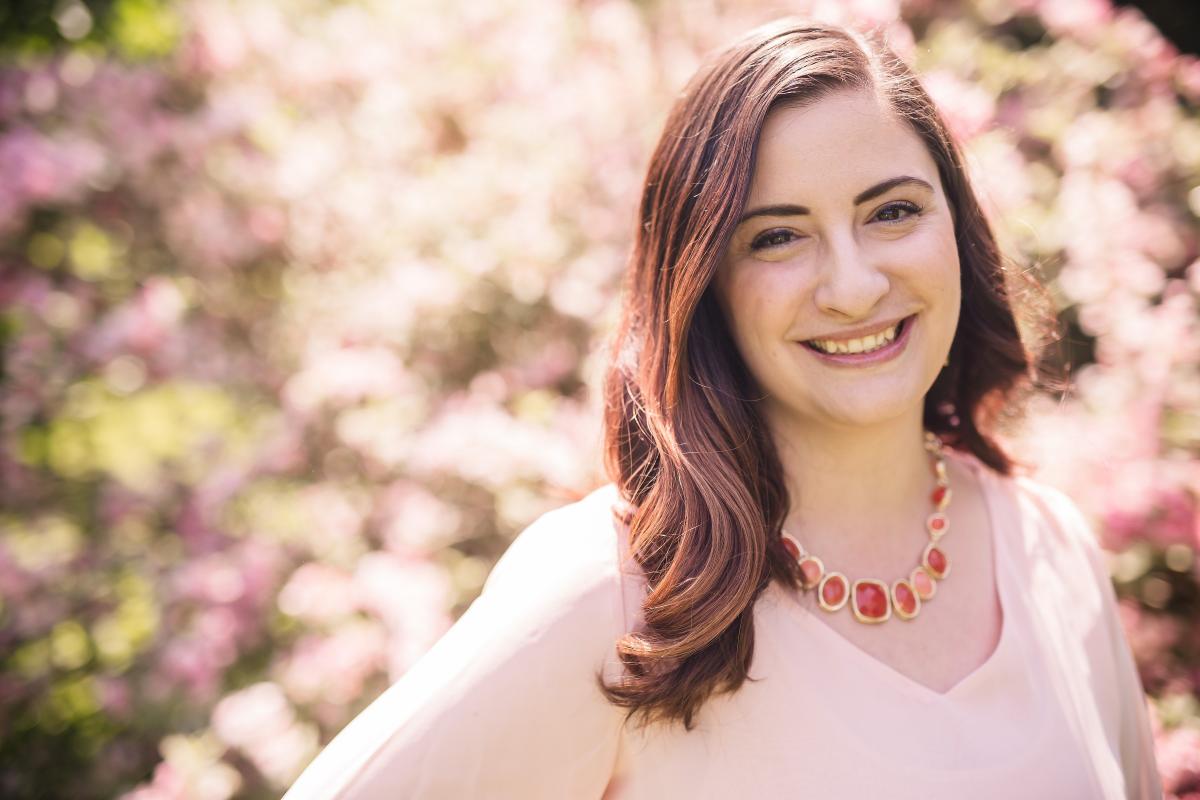 Baltimore, Maryland
Diagnosis: BPPV, Vestibular Migraine
After suffering from imbalance and bouts of vertigo since the age of 10, I was diagnosed with BPPV at age 25. A few years and many specialists later I was also diagnosed with Vestibular Migraines. I am happily married with 2 beautiful children and live every day with hope that it will be better than the day before. I am passionate about educating myself about vestibular disorders and hope to help further research and therapies for them if at all possible.
---
Dawn Mlodoch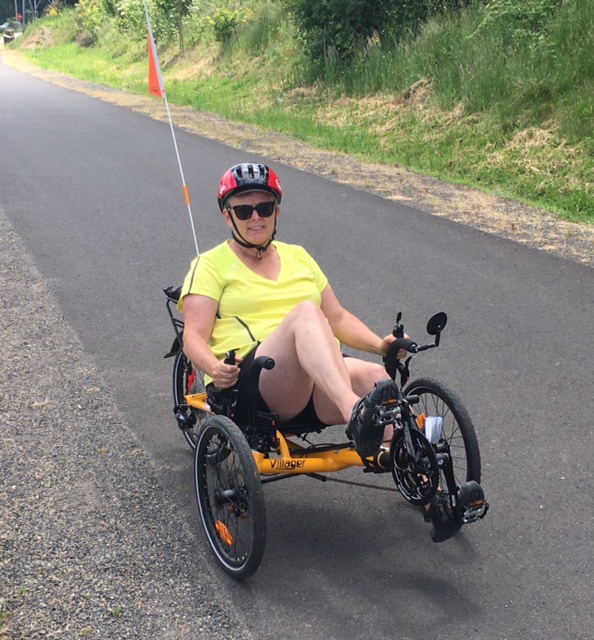 Portland, Oregon
Diagnosis: Perilymph fistula (PLF), superior canal dehiscence (SCD), secondary endolymphatic hydrops
 After seven major surgeries for bilateral SCD, PLF, a cranial abscess, bilateral hypofunction, severe tinnitus and no improvement in symptoms, I was left with a shattered life and total uncertainty about my future. Self advocacy has always been a subject near and dear to my heart. VEDA is one of the few who offer vestibular patients and medical professionals a valuable resource for education, treatment and a sense of community. It is so important for everyone to network and raise awareness by caring, sharing and educating one another.  Together we are strong and I am looking forward to engaging with VEDA and the vestibular patient community. I believe that this is how we will empower ourselves to move forward with light, love, and acceptance in a new life.

---
Kathleen Murphy 

Souderton, Pennsylvania
Diagnosis: Secondary Endolymphatic Hydrops/Migraine Associated Vertigo
For several years I have given daily support of sufferers and their families through my FB page,
Vestibular Challenges and Loved Ones.
 VEDA has been a great resource for me, and I have referred other patients to VEDA's website.
---
Kelley Nunn
Kennett Square, PA
Diagnosis: Vestibular Migraine
I'm a graduate of Boston University, with a major in Biology specializing in Behavior & Evolutionary Ecology. In college, I studied parasitic syndromes and neurological bases for behavior in ants. I'm also wildly passionate about birds, and have been since spending 6 months in Ecuador in 2011. In May of 2014, I was debilitated by a mystery illness, and was bed-ridden for 6 months before finally discovering an accurate diagnosis: vestibular migraine/migraine disorder. All in all, I spent about 10 months in bed until I began to recover in March of 2015. I had been going downhill health-wise for about 3 years, and consulted at least 30 doctors in that time period. Now I have a blog to raise awareness about this little-known disorder.
---
Christy Newsome
Atlanta, Georgia
Diagnosis: Meniere's Disease (so far)
I was diagnosed with Meniere's in 2006 and have learned to manage it through yoga, diet, and other lifestyle choices. Recently, a new type of vertigo has hit me, so I am back to the doctors to find out what's going on! Meniere's has also taken the hearing from my right ear and I recently received a bone anchored hearing implant that has helped tremendously with hearing things to my right. I want to help spread awareness of vestibular disorders and to maybe help others with yoga through my blog. I am a registered yoga teacher (ERYT200/RYT500) and love teaching all types of classes, from vinyasa to restorative. While my specific type of vertigo isn't caused or exacerbated by yoga, the unreliability of when it will hit me has forced me to take a break from teaching (and driving). I hope to get back to both soon! Check out my blog at:
http://dizzyyoga.wordpress.com
. When I'm not vertigo-ing, I enjoy reading, music, the Atlanta Braves, traveling, and hanging out with my kitties. Wishing you fewer dizzy moments ahead!
---
Lorna Paterson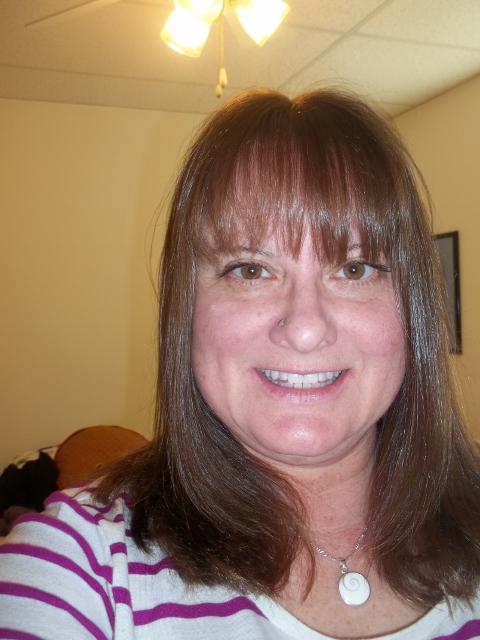 Victoria B.C., Canada
Diagnosis: Uncompensated Vestibular Neuronitis
I was a manager of a credit union, bent down at work one day & my world hasn't stopped spinning since. I have difficulty with my short term memory, and I blend letters and words when I read, and I get very confused doing simple math now.  I found VEDA later in my diagnosis, and they have been such an amazing help! I was looking for help early on in my diagnosis, and I couldn't find any help locally, so I started a
support group
. I find the help and sharing with "other dizzies" so valuable! I look forward to sharing & teaching people about VEDA! I love to be able to give back!
---
Joni Redlich

Sommerville, NJ
Diagnosis: Vestibular Migraine, Mal de Debarquement
Hello. My name is Joni and I am diagnosed with Mal de Debarquement Syndrome and Vestibular Migraine. I have had dizziness problems over the past 11 years and just last year figured out what was causing my symptoms. I am finally on the path to wellness that I've been looking for! In my professional life, I am a pediatric physical therapist and provide vestibular rehabilitation to children with vestibular dysfunction due to a variety of diagnoses.  I am excited to be a part of VEDA's mission to improve awareness and education of vestibular disorders!
---
Barbara Roggenbeck 
Edmonton, Alberta, Canada
Diagnosis: Migraine Associated Vertigo (MAV)
My dizziness, visual problems, ear and head pressure, and the complete disconnect I felt when I went to a grocery all started days after having a baby. I was in my 2nd year of a PhD program in Edmonton, Alberta, getting ready to resign from the program. I am now 6 months away from defending my dissertation, my son is 3.5 years old and is the light of my life. I made it! I owe it all to VEDA. 
My decision to participate as an ambassador for VEDA was because the VEDA website helped me figure out what was wrong and find a doctor. I was finally diagnosed with MAV after seeing what felt like hundreds of doctors with no answers. I have a hard time thinking about how many people suffer with a vestibular disorder and have no idea what is wrong or where to get help. I know what that feels like it. I would like to stop that cycle.
---
Ismail Shaheem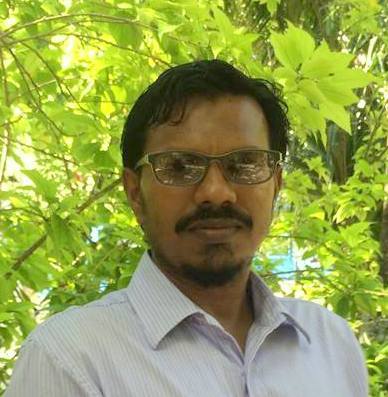 Maldives
Hello, Good day to all. I'm Ismail Shaheem from Maldives. Today I am starting a new journey with VEDA to help and create awareness to vestibular patients around the Globe. I am a vestibular patient, in 1996 doctors diagnosed that I have left  labyrinthine lesion. I always think how can I help and give support to those who in need, disabled patients around the world,due to this horrible disease.I'm very happy that even in age 45, I'm able to do normal thing in life, In Sha Allah. Wishes you all Happy days."
---
Glenn Schweitzer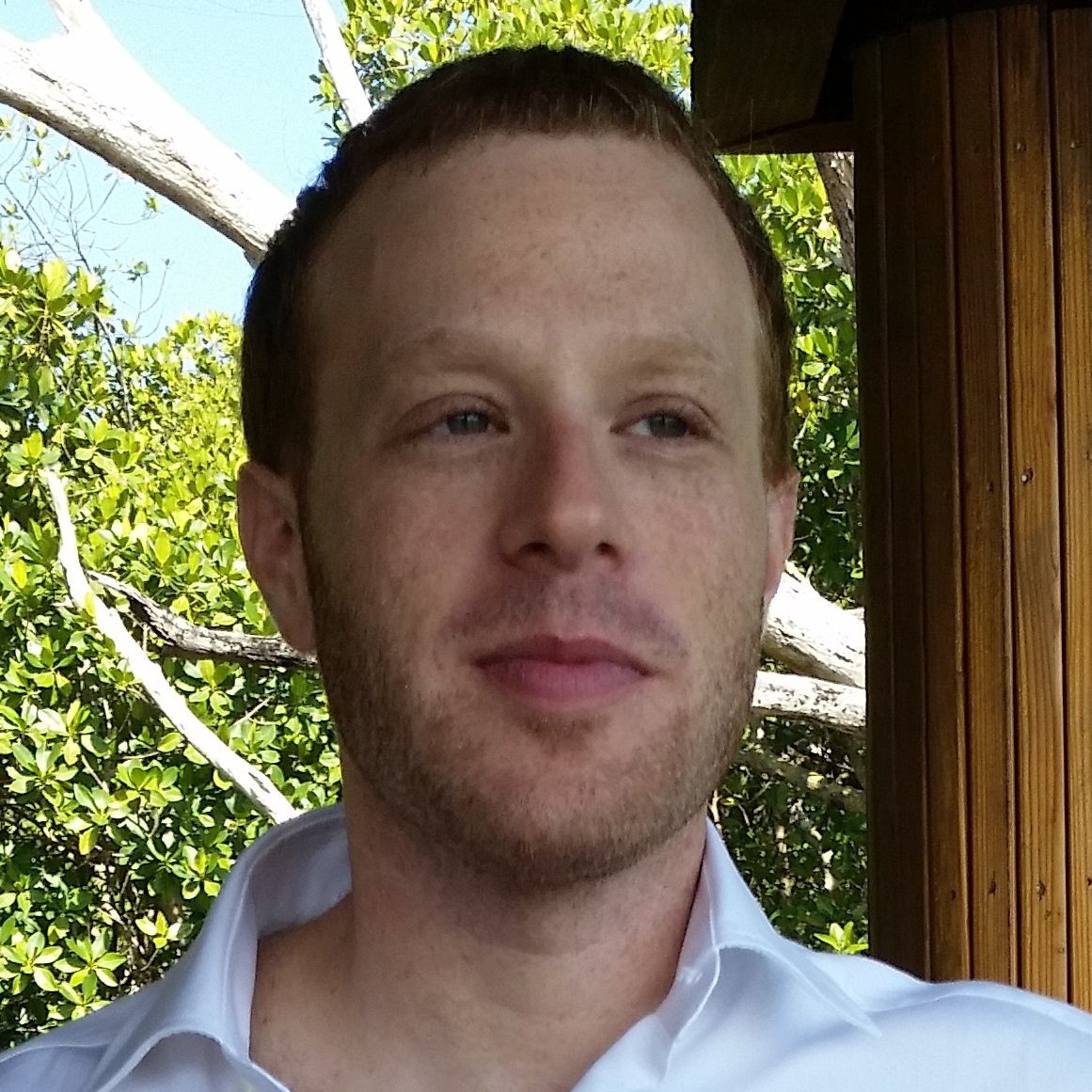 Delray Beach, Florida
Diagnosis: Meniere's disease
It was in 2011, during my senior year of college, when the vertigo first started. After suffering for nearly six months, I was finally diagnosed with Meniere's disease. But as I began to research my illness, my heart sank. I was sure my life was over. So much of the information I found filled me with terror. VEDA, however, proved to be a light in darkness, providing me with everything I desperately needed to know. After a long struggle, I have finally been able to take back my health, and now have set out to help those still suffering as a VEDA Ambassador and through my website:
http://www.mindovermenieres.com
. There is ALWAYS so much hope; never give up.
---
Elizabeth Schneider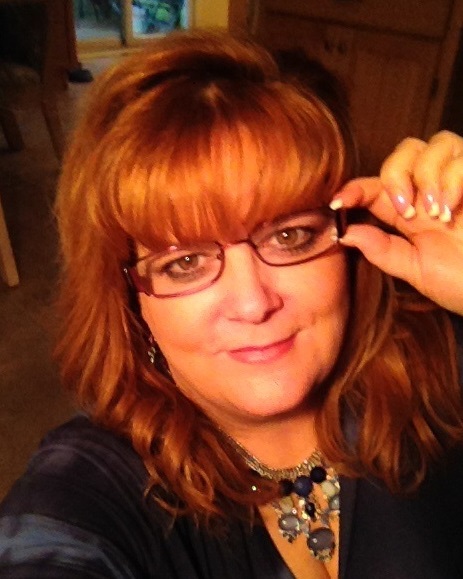 North Babylon, NY
Diagnosis: Vestibular Neuritis and Migraines 
I have been living with a Vestibular Disorder for 11 years now. I was first diagnosed with this at age 36, when I lost my balance, equilibrium, and had many visual disturbances. I am also a Registered Nurse (cannot work as one anymore though). I know , especially when you first get sick how difficult it is , not only on your personal life (career, money, family member stress) but just trying to navigate through the medical system  to get help, is a taxing effort at best. I decided to become a VEDA Ambassador to bring awareness to this diagnosis and to help others get the help they need!

---
Tamar Schwartz 
Deerfield, Illinois
Diagnoses - Migraine Associated Vertigo (MAV), Vision Disorder including Binocular Convergence Insufficiency (BCI), Benign Paroxysmal Positional Vertigo (BPPV)
I posted a blog and my Facebook friend David Morrill, Chairperson of the Ambassador Board, encouraged me to be a member.  I want, through my blogs, to share my experiences living with a vestibular disorder to help people, including the medical community, understand.  I hope that better understanding will help raise awareness about these conditions. You can follow Tamar's blog here: 
http://visiblepersoninvisibleproblem.blogspot.com/
---
Julie Smith 

Ledyard, Connecticut
Diagnoses: Vestibular neuritis, Benign Paroxysmal Positional Vertigo (BPPV)
About five years ago, I experienced my first episode of vestibular neuritis. Once the severe vertigo passed, I was left with chronic and disabling disequilibrium that forced me to drop out of college and put my life on hold. VEDA's information helped me learn to cope with my symptoms and answered so many of the questions that I had. Since then, I have been able to return to college despite having two more episodes of vestibular neuritis and an episode of BPPV. VEDA has given me the ability to advocate for myself and others with vestibular disorders. As a future social worker, I hope to raise awareness for vestibular disorders and support people who are impacted by vestibular disorders.

---
Tania Stadsbader 

Pajottenland, Belgium
DIAGNOSIS: BPPV
I was ill at age 23 till 38. With canal plugging surgery, I got cured (6 years already!) Today I am 44 years old and I can have a normal job and do lots of sports again. I wrote a book, Dizzy Me, that is now in a second printing. With the help of fellow VEDA Ambassadors, it looks like there may be an English translation coming. You can follow my Facebook page here: 
https://www.facebook.com/DizzyMe.II
---
Kim Striber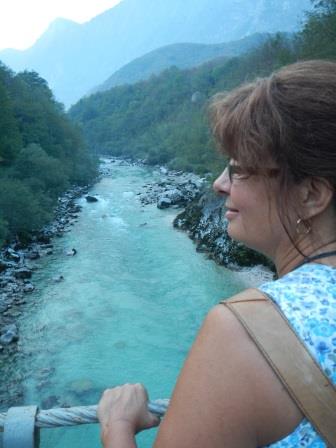 Kirkland, Washington
Diagnosis: Left Vestibulopathy
As a health care provider with a medical diagnosis, I found myself swimming upstream in search of information regarding my condition of Left Vestibulopathy. I found VEDA not only informative but validating. I hope that by becoming a VEDA ambassador I will be able to promote awareness, compassion and education for vestibular disorders. Please join me on my journey at
www.trektobalance.com
.
---
Ron Zaragoza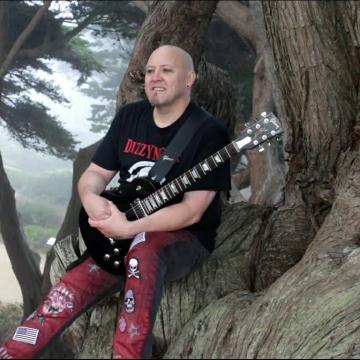 Antioch, California
Diagnosis: Meniere's Disease
I got Meniere's Disease in 2014. I am grateful for my doctors, friends, family and support groups/resources like VEDA, because it took a lot of time and sustained efforts to adapt to my "new normal." Meniere's Disease was a life changer for me. Although it can't kill you, it can spin lives round and round and upside down. On the verge of giving up hope of having a happy and productive life, I chose to accept reality as it existed. I got tired of fighting and I didn't not want to lay down and die. So, I poured myself back into my passion, which is music. I adopted the name DizzynDeaf and I wrote music that expresses the experiences I have had with this disease. I am truly grateful for kind people and support. I have come to understanding and believe that life is still beautiful in spite of Meniere's Disease.
*Prior nonprofit board experience is not required. Ambassadors are encouraged to maintain a current VEDA membership.
We look forward to hearing from you! Please complete our online Volunteer Application and VEDA Ambassador Agreement. For more information contact us at [email protected].