Meet the people behind the scenes.
STAFF
VeDA's small but efficient staff understands the difficulties faced by people with vestibular disorders. We are here to help!
CYNTHIA RYAN MBA, EXECUTIVE DIRECTOR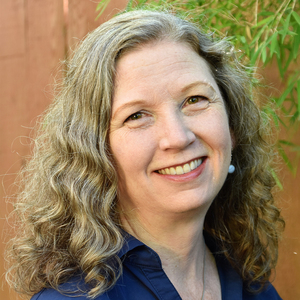 (She/her/hers) Cynthia has worked in non-profit management for over 15 years, and previously was General Manager and Vice President of a financial research firm. Cynthia's mother, Eileene, suffers from Meniere's Disease. Cynthia enjoys hiking, reading, and volunteering with local animal welfare organizations. She and her husband, Tod, are the proud caretakers of two cats and their loyal pooch, Fionn MacCool.
KAREN ILARI, BOOKKEEPER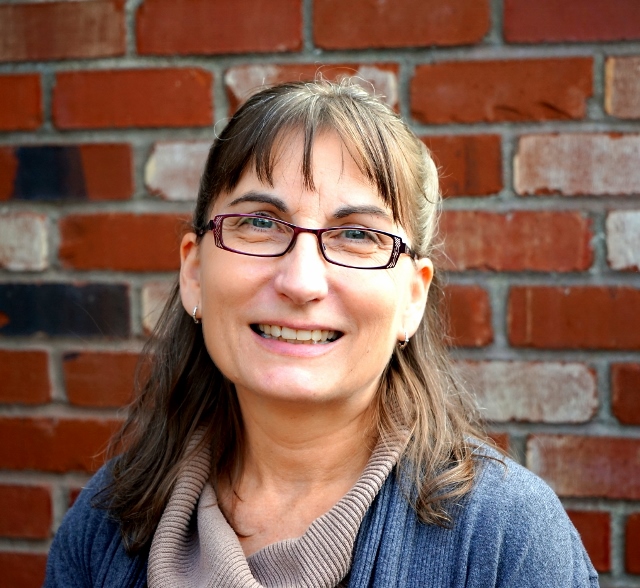 (She/her/hers) Karen works for VeDA part-time. She has worked in accounting for many years in both the profit and non-profit sectors. Karen spends the rest of her time on her other love - painting. You can learn more about her art on her webiste: karenilari.com. She and her husband, Bill, are empty nesters with four children, three grandchildren (so far!) and one very spoiled kitty named Pooty.
RYAN MARQUARDT, WEBSITE AND DATABASE MANAGER

(He/him/his) Ryan joined VeDA in the spring of 2020. He has worked in data management in the nonprofit world since 2012. Born and raised in the Portland area, he enjoys playing bass guitar, watching science videos, and pushing Excel as far as he can.
Elizabeth Ladd, COMMUNICATIONS MANAGER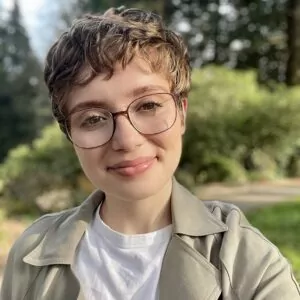 (She/her/hers) Elizabeth joined VeDA in March, 2021. She has been involved in the nonprofit sector for several years. Outside of work you will find her enjoying the outdoors, curled up with a book, or singing in a community choir.
Alex Wisniewski, Development Associate
(He/him/his) Alex joined VeDA in the summer of 2022 and could not be happier to be entering the non-profit world for the first time. When not working he enjoys traveling, sports, spending time with his pets, or playing games with his friends.
Chandra, Patient and Family Resource Coordinator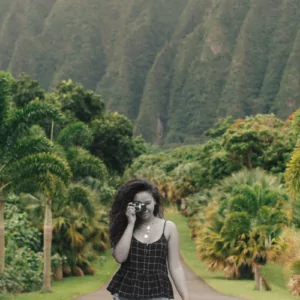 Chandra joins VeDA with a myriad of years working within the healthcare industry, and a vast customer service background. She's delighted to bring together her experience in the world of health and working with people. In her off hours you can find her creating memories with family, playing with her dogs, meditating, and getting inspired by spending time in nature.
BOARD OF DIRECTORS
VeDA's board of directors is composed of people who have been diagnosed with one or more vestibular disorders, friends and family members of vestibular patients, and medical specialists in the vestibular field. Their focus is to expand awareness for vestibular disorders while improving care and treatment for patients suffering from vestibular dysfunction.
Danielle Tate, DPT, President (Savannah, GA)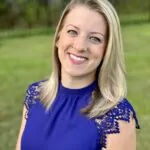 Dr. Danielle Tolman, PT is a physical therapist who specializes in the evaluation and treatment of patients with vestibular and balance dysfunction. Dr. Tolman is a self-proclaimed "Vestibuloholic", which is "a person who is addicted to, or excessively fond of the vestibular system, its dysfunction, and the treatment of its dysfunction." Tying in with her passion of working with patients living with vestibular and balance dysfunction, she has developed an educational 3D printed model of the vestibular apparatus for both patient and clinician education, and founded Vestibular Today which is a website dedicated to sharing interesting patient cases, educational videos, and vestibular-related research. She and her colleague Dr. Abbie Ross, DPT, NCS have collaborated together on the creation of the podcast/YouTube series "Talk Dizzy To Me", where they interview experts and patients in the field about various topics and research related to vestibular dysfunction. Dr. Tolman also works at Balancing Act Rehabilitation to bring vestibular services to patients via telehealth.
She has completed and successfully passed the Vestibular Competency Course presented by Duke University School of Medicine & the American Physical Therapy Association (APTA) in Atlanta, Georgia. She is proud to have been an active Board Member of the Vestibular Disorders Association (VEDA) for the last 3 years and will continue to serve as President as of July 2022. Additionally, Dr. Tolman serves on the Medical Advocacy Committee, the Virtual Conference Committee, and the Professional Development Committee.
Habib Rizk, MD, Vice President (Mount Pleasant, SC)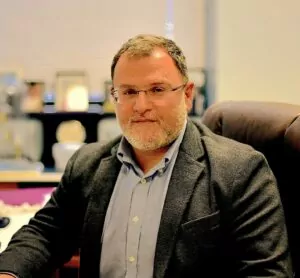 Habib Rizk MD. MSCR is an Associate professor of Otolaryngology Head and Neck Surgery at the Medical University of South Carolina in Charleston, SC. He is a fellowship trained neurotologist and directs the multidisciplinary vestibular program. He is also the chair of the clinical and translational research ethics committee at MUSC. In addition to teaching students and residents from all disciplines who would interface with vestibular disorders, his research interests are related to all areas of vestibular disorders with specific expertise in Meniere's disease and Vestibular Migraine. He is a member of the American Balance Society as well as a member of the Otology-Neurotology Education committee of the American academy of Otolaryngology Head and Neck Surgery. He is also a member of the Bárány Society.
Jordan Tucker, DPT, Secretary (Troutville, VA)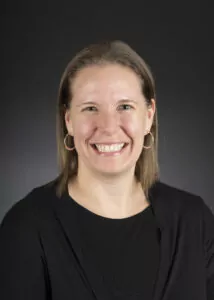 (She/her/hers) Jordan is a physical therapist and began volunteering for VeDA in 2020 and since then has been most involved with the Patient Education Committee as well as serving in multiple roles on the Board of Directors. After working for many years with patients with neurological and vestibular disorders in the clinic, she transitioned to the education arena and has taught in Physical Therapist Assistant programs since 2014. When not in the classroom or clinic she enjoys knitting, hiking, running, reading, singing, and hanging out with her husband and two adorable, but mischievous, cats.
Holly Fisher, EdD, Treasurer (Coppell, TX)
Dr. Holly B. Fisher is a Principal Director with Accenture, the global consulting firm, in their Talent and Organization/Human Performance Strategy practice. She has over 20 years of experience helping Fortune 500 companies implement organizational transformations via talent development and learning, organizational design, cultural transformations, executive coaching, change management, and strategic communications. Dr. Fisher's academic and research background is in Education Leadership with a focus on adult learning, education program planning and implementation, and continuing education in the professions. Dr. Fisher is also a dedicated volunteer, currently serving as Treasurer of the Board of the Vestibular Disorders Association. Dr. Fisher received her doctorate in Educational Leadership from Kansas State University in 2017, her M.S. in Adult, Occupational, and Continuing Education from Kansas State University in 2011, and her bachelor's degree in Business Management from the University of Maryland's European Division in 1991.
Patricia Gerend, MA (San Francisco, CA)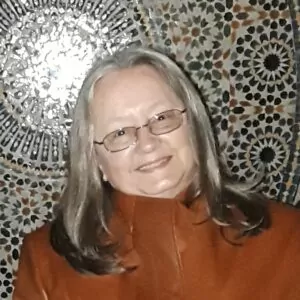 Patricia (Patty) Gerend is a data scientist who worked many years in clinical trials. She has been a vestibular patient since 2004 and was very happy to learn about VeDA and their mission.
Salvatore Gruttadauria, AuD, SLP (Kenmore, NY)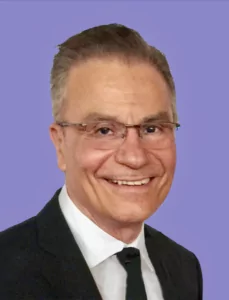 Dr. Salvatore A. Gruttadauria is the owner and CEO of Diversified Rehabilitation Services, Diversified Hearing and Balance Centers, Children's Rehab Services of Western New York and Greater Buffalo Centers for Dizziness and Balance - private rehabilitation practices that provide Occupational Therapy, Physical Therapy, Speech-Language Pathology, as well as Audiology and Hearing Aid Services. Dr. Gruttadauria, an Audiologist and Speech/Language received his Bachelor's and Master's degrees from the University of Buffalo and Doctorate in Audiology degree from the University of Florida.
Dr. Gruttadauria is an Adjunct Profession at the University of Buffalo and also serves as Clinial Director Consultant for Balanceback-a manufacturer of vestibular testing and treatment equipment. He is a past President of the New York State Speech-Language-Hearing Association, past President of the Western New York Academy of Audiology, Past President of the Western New York Private Practice Association and Vice President of Audiolgy for the Speech/Langauge and Hearing Association of Western New York. Dr. Gruttadauria has lectured extensively on professional issues involving Audiology and Rehabilitation services and sits on a number of healthcare advisory boards.
Abbie Ross, PT, DPT, NCS (Pompano Beach, FL)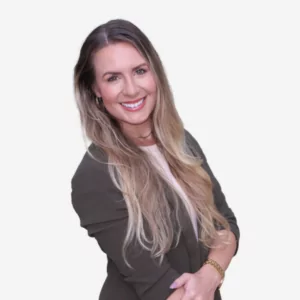 Dr. Abbie Ross is a physical therapist who specializes in the evaluation and treatment of patients with vestibular and balance dysfunction. She is a board-certified neurologic clinical specialist, which includes the rehabilitation management of vestibular disorders, Parkinson's disease, stroke, traumatic brain injury, and more. Dr. Ross operates a primarily virtual vestibular rehabilitation clinic called Balancing Act Rehabilitation PLLC. In addition, she co-produces a podcast focused on vestibular dysfunction called Talk Dizzy to Me alongside Dr. Danielle Tolman, PT.
She is a graduate of SUNY Upstate Medical University and of the Vestibular Competency Course presented by Duke University School of Medicine and the American Physical Therapy Association (APTA). Dr. Ross is a member of the APTA and Vestibular Rehabilitation Special Interest Group. She is honored to serve on the Board of Vestibular Disorders Association (VeDA) and on the Virtual Conference Committee to participate in the vision and mission of VeDA.
Erin Piker, AuD, PhD, CCC-A (Harrisonburg, VA)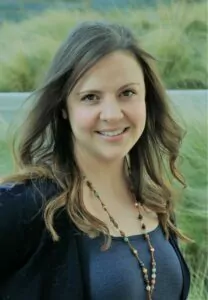 Erin G. Piker, AuD, PhD (She/her/hers) joined the VEDA Board of Directors in 2022. She is an Associate Professor, Program Director of Audiology, and Director of the Vestibular Sciences Lab at James Madison University. Her research interests are in the areas of vestibular physiology, motion perception, and vestibular clinical diagnostics. She has published over 50 articles and book chapters in the area of the vestibular sciences and given over 80 presentations. In addition to her vestibular research, Dr. Piker teaches undergraduate and graduate courses in the areas of vestibular sciences, auditory and vestibular anatomy and physiology, and auditory and vestibular pathologies. She has mentored Ph.D. students, Au.D. students, undergraduates, and medical residents in the areas of vestibular research and clinical care.
Lynn Johnson (Secane, PA)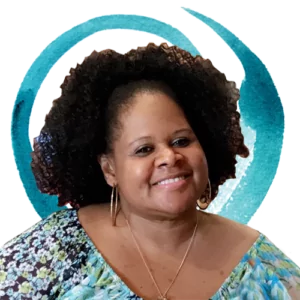 Lynn's life became unbalanced Thanksgiving, 2015. She had been feeling off, and out of the blue woke up with imbalance and loud tinnitus (ringing) in her right ear. As days past, her symptoms continued to get worse. Five months and four doctors later, she was diagnosed with Autoimmune Inner Ear Disease (AIED) and Bilateral Vestibular Hypofunction. Her symptoms include bilateral hearing loss, oscillopsia (jumping vision), and imbalance. Lynn says that if she had been given the correct diagnosis in the beginning, they might have been able to save her hearing. "This disease has robbed me of my hearing, my career as high school biology teacher, my ability to walk, to drive, and so many things," says Lynn. "But I refuse to let it rob me of my joy and quality of life." Lynn is a VeDA Ambassador because she is passionate about spreading awareness, educating, and advocating on behalf of patients like herself so that misdiagnosis can be prevented. She currently helps facilitate the Autoimmune Inner-Ear Disorder Facebook Group.
MEDICAL & SCIENTIFIC ADVISORY BOARD
VeDA's medical and scientific advisors represent the best and most well-respected professionals in the vestibular community. Our advisors hail from such notable institutions as Massachusettes Eye and Ear, Harvard Medical School, Vanderbilt University, Duke University, the Mayo Clinic, Northwestern University Medical School, Johns Hopkins Hospital, and Oregon Health Sciences University. With experience in direct patient care, research and teaching, our advisors provide oversight to VeDA's published materials, ensuring data that is accurate, timely and scientifically relevant.
Joel A. Goebel, MD, FACS, Chair - Director, Vestibular & Oculomotor Laboratory, Department of Otolaryngology—Head & Neck Surgery, Washington University School of Medicine, Saint Louis, MO
Rick Clendaniel, PT, PhD, Doctor of Physical Therapy Division, Duke University of Medicine, Durham, NC
Janet Helminski, PT, PhD, Professor, College of Health Science, Midwestern University, Chicago, IL
Timothy Hullar, MD, Staff Surgeon, Portland VA Healthcare System, Portland, OR
Gary Jacobson, PhD, Professor, Division of Audiology, Department of Hearing and Speech Sciences, Co-Director, Bill Wilkerson Center for Otolargyngology and Communication Services, Vanderbilt University, Nashville, TN
Jeffrey Kramer, MD, Neurologist, Clinical Co-Director, Comprehensive Dizziness Center, Chief, Section of Neurology, Mercy Hospital & Medical Center, Chicago, IL
David Newman-Toker, MD, PhD, Associate Professor, Department of Neurology, The Johns Hopkins University School of Medicine

James Phillips, PhD, Associate Professor, Director, Dizziness & Balance Center, Dept. Of Otolaryngology, University of Washington, Seattle, Washington

Steven Rauch, MD, Professor and Vice Chair for Academic Affairs, Harvard Medical School, Department of Otology and Laryngology, Mass Eye and Ear Infirmary, Chief Vestibular Division, Otolargyngology Department, Boston, MA
Jay Rubinstein, MD, PhD, Professor, Otolaryngology & Bioengineering, University of Washington, Director of Virginia Merrill Bloedel Hearing Research Center, Seattle, Washington
Michael Schubert, PT, PhD, Associate Professor, Johns Hopkins University School of Medicine, Dept. of Otolaryngology Head & Neck Surgery, Baltimore, MD

Alain Semont, PhD, Paris, France

Neil T. Shepard, PhD, Professor of Audiology, Director, Dizziness and Balance Disorders Program, Mayo Clinic, Rochester, MN
Eric Slattery, MD - Medical Director, House of Hearing, Salt Lake City, UT
Kathleen Stross, DPT, MS, CHC - Owner, In Harmony Physical Therapy, Pearland, TX
Jack J. Wazen, MD, FACS, Neurotologist, Director of Research, Silverstein Institute, Sarasota, FL
TRUSTEES:
Susan J. Herdman, PT, PhD, FAPTA
Timothy C. Hain, MD
P. Ashley Wackym, MD, FACS, FAAP
Conrad Wall III, PhD
Mohamed Hamid, MD, PhD, EE
Louise Geib, M.Ed.