Meet the people behind the scenes.
STAFF
VeDA's small but efficient staff understands the difficulties faced by people with vestibular disorders. We are here to help!
CYNTHIA RYAN MBA, EXECUTIVE DIRECTOR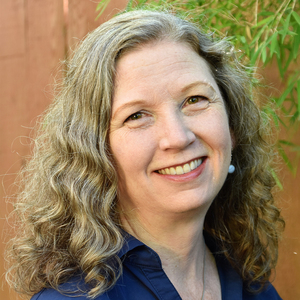 (She/her/hers) Cynthia has worked in non-profit management for over 15 years, and previously was General Manager and Vice President of a financial research firm. Cynthia's mother, Eileene, suffers from Meniere's Disease. Cynthia enjoys hiking, reading, and volunteering with local animal welfare organizations. She and her husband, Tod, are the proud caretakers of two cats and their loyal pooch, Fionn MacCool.
RYAN MARQUARDT, WEBSITE AND DATABASE MANAGER

(He/him/his) Ryan joined VeDA in the spring of 2020. He has worked in data management in the nonprofit world since 2012. Born and raised in the Portland area, he enjoys playing bass guitar, watching science videos, and pushing Excel as far as he can.
KAREN ILARI, BOOKKEEPER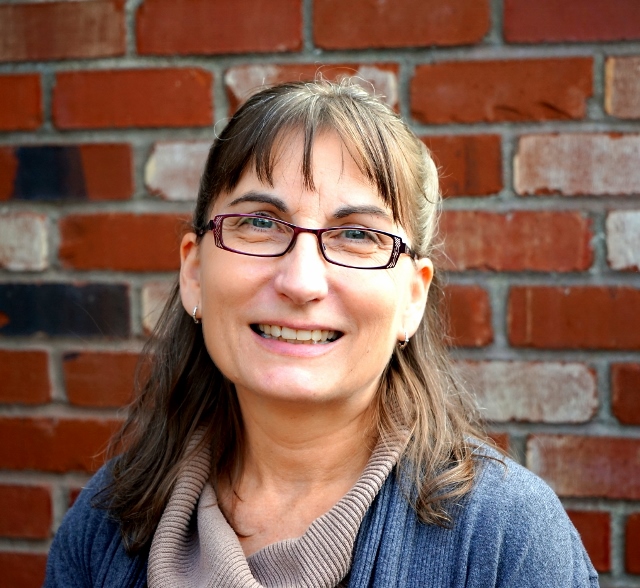 (She/her/hers) Karen works for VeDA part-time. She has worked in accounting for many years in both the profit and non-profit sectors. Karen spends the rest of her time on her other love - painting. She sells her paintings on her online store and teaches painting through online videos. She and her husband, Bill, are empty nesters with four children, three grandchildren (so far!) and one very spoiled kitty named Pooty.
Elizabeth Ladd, COMMUNICATIONS MANAGER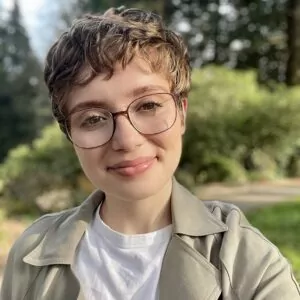 (She/her/hers) Elizabeth joined VeDA in March, 2021. She has been involved in the nonprofit sector for several years. Outside of work you will find her enjoying the outdoors, curled up with a book, or singing in a community choir.
BOARD OF DIRECTORS
VeDA's board of directors is composed of people who have been diagnosed with one or more vestibular disorders, friends and family members of vestibular patients, and medical specialists in the vestibular field. Their focus is to expand awareness for vestibular disorders while improving care and treatment for patients suffering from vestibular dysfunction.
Kathleen Stross, DPT, CHC, President (Pearland, TX)
Holly Fisher, EdD, Past President (Coppell, TX)
Danielle Tate, DPT, Secretary (Savannah, GA)
Patricia Gerend, MS (San Francisco, CA)
Jordan Tucker, DPT (Troutville, VA)
Salvatore Gruttadauria, AuD, SLP (Kenmore, NY)
Habib Rizk, MD (Mount Pleasant, SC)
Abbie Ross, PT, DPT, NCS (Pompano Beach, FL)
Louise Geib, M.Ed., Trustee (Atlantic Beach, FL)
MEDICAL & SCIENTIFIC ADVISORY BOARD
VeDA's medical and scientific advisors represent the best and most well-respected professionals in the vestibular community. Our advisors hail from such notable institutions as Massachusettes Eye and Ear, Harvard Medical School, Vanderbilt University, Duke University, the Mayo Clinic, Northwestern University Medical School, Johns Hopkins Hospital, and Oregon Health Sciences University. With experience in direct patient care, research and teaching, our advisors provide oversight to VeDA's published materials, ensuring data that is accurate, timely and scientifically relevant.
Joel A. Goebel, MD, FACS, Chair - Director, Vestibular & Oculomotor Laboratory, Department of Otolaryngology—Head & Neck Surgery, Washington University School of Medicine, Saint Louis, MO
Rick Clendaniel, PT, PhD, Doctor of Physical Therapy Division, Duke University of Medicine, Durham, NC
Janet Helminski, PT, PhD, Professor, College of Health Science, Midwestern University, Chicago, IL
Timothy Hullar, MD, Staff Surgeon, Portland VA Healthcare System, Portland, OR
Gary Jacobson, PhD, Professor, Division of Audiology, Department of Hearing and Speech Sciences, Co-Director, Bill Wilkerson Center for Otolargyngology and Communication Services, Vanderbilt University, Nashville, TN
Jeffrey Kramer, MD, Neurologist, Clinical Co-Director, Comprehensive Dizziness Center, Chief, Section of Neurology, Mercy Hospital & Medical Center, Chicago, IL
David Newman-Toker, MD, PhD, Associate Professor, Department of Neurology, The Johns Hopkins University School of Medicine

James Phillips, PhD, Associate Professor, Director, Dizziness & Balance Center, Dept. Of Otolaryngology, University of Washington, Seattle, Washington

Steven Rauch, MD, Professor and Vice Chair for Academic Affairs, Harvard Medical School, Department of Otology and Laryngology, Mass Eye and Ear Infirmary, Chief Vestibular Division, Otolargyngology Department, Boston, MA
Jay Rubinstein, MD, PhD, Professor, Otolaryngology & Bioengineering, University of Washington, Director of Virginia Merrill Bloedel Hearing Research Center, Seattle, Washington
Michael Schubert, PT, PhD, Associate Professor, Johns Hopkins University School of Medicine, Dept. of Otolaryngology Head & Neck Surgery, Baltimore, MD

Alain Semont, PhD, Paris, France

Neil T. Shepard, PhD, Professor of Audiology, Director, Dizziness and Balance Disorders Program, Mayo Clinic, Rochester, MN
Eric Slattery, MD - Medical Directory, House of Hearing, Salt Lake City, UT
Jack J. Wazen, MD, FACS, Neurotologist, Director of Research, Silverstein Institute, Sarasota, FL
TRUSTEES:
Susan J. Herdman, PT, PhD, FAPTA
Timothy C. Hain, MD
P. Ashley Wackym, MD, FACS, FAAP
Conrad Wall III, PhD
Mohamed Hamid, MD, PhD, EE