Uncovering the Mystery
The Vestibular Patient Experience
Millions of people struggle with vertigo, dizziness, and imbalance. For many, their symptoms are daily and incapacitating. Finding accurate information to explain what's going on is like finding a needle in a haystack – the internet is full of "quick fixes" and promised "cures." This is why VeDA held its first Virtual Vestibular Conference this year — to uncover the mystery of these invisible illnesses.
If you missed the live Virtual Vestibular Conference sessions, you can purchase all six recordings - including speaker presentations, Q&A, and patient panel discussions - for only $20. Add these informative and engaging resources to your library and come back to them again and again for tips and inspiration.
Each day you will learn something new to help you in your vestibular recovery. First, qualified vestibular healthcare professionals will present the latest information, then a patient panel will share their experiences to help you apply these concepts to your life.
Navigating the US Healthcare System
Vestibular patients who are informed and prepared are more likely to find answers and get on the road to recovery. Understanding your condition, tracking your symptoms, finding the right healthcare provider, and preparing for your doctor's visit are a few of the things we will cover during this session. We can help you and your family become better advocates for your healthcare.
Presenter
Dr. Kim Bell, DPT
Patient Panelists
Navigating the UK Healthcare System
Prof Peter Rea will discuss the National Health System process for vestibular patients, describing their journey from General Practitioner to Consultant, how to engage your Consultant to help you, why balance diagnosis is a complex condition from a treatment perspective, current UK treatment for balance disorders in the Covld-19 era, getting the best from your treatment and improving your quality of life, and the future of balance treatment in the UK.
Presenter
Professor Peter Rea, MA, BM, BCh, FRCS
Patient Panelists
Prof. Andrew Hugill, website
Abi Aspen Glencross
Psychological Impacts of Vestibular Disorders
More often than not, vestibular dysfunction and anxiety go hand-in-hand. This session will review the psychological (emotional and cognitive) aspects of vestibular dysfunction and interventions can help to you address them.
Presenters
Eva G. Mihovich, Ph.D.
Joanna Wolfson, Ph.D.
Patient Panelists
Vestibular Rehabilitation Therapy
Evidence shows that Vestibular Rehabilitation Therapy (VRT) can be effective in the management of symptoms associated with many vestibular disorders. While it is natural to display avoidance behaviors in order to prevent symptoms from being triggered, vestibular rehabilitation programs tailored to your symptoms and functional deficits can help facilitate improved function and quality of life with reduced symptoms over time. In this session you will learn how VRT works, who is a good candidate for VRT, and what you can expect from a VRT program.
Presenter
Tara Denham, PT, MA
Patient Panelists
PPPD
Persistent Postural Perceptual Dizziness (PPPD) is being increasingly used to explain vestibular symptoms without an obvious cause. Many patients are confused about this diagnosis – is it a physiological or psychological condition? Will I ever get better? In this session we will help you better understand what PPPD is and isn't, how it is diagnosed and treated, and what outcomes you can expect from treatment.
Presenter
Janene M. Holmberg, PT, DPT, NCS
Patient Panelists
James MacGovern (jamesmac015)
Liz Burtrick Burton
Complementary & Alternative Medicine
Many people with chronic vestibular dysfunction have found that by making changes to their lifestyle and managing their overall wellness they are less likely to experience symptoms, and better able to cope when symptoms do arise. In this session we will present evidence about Complementary and Alternative Medicine (CAM) treatment approaches – such as dietary changes, supplements, body manipulation and exercise - and explain when they are and are not recommended.
Presenter
Kathleen Stross, DPT, CHC
Patient Panelists
Spread the Word!
Download our Virtual Vestibular Conference promotional flier and share it on your social media channels with the hashtag #VeDAConference.
OWL Award
One Who Listens
People with vestibular disorders often wish for someone who will listen to them: listen with empathy - not judgement, listen with a deep knowledge - not dismissing their concerns, and listen with understanding for the emotional impact vestibular disorders have brought to their lives.  The OWL Award recognizes two individuals and one organization (clinic, foundation, non-profit, hospital, etc.) for their contribution to the healing power of listening.  Nominations are closed. The winners of the OWL Award will be announced during Balance Awareness Week, Sept. 13-20, 2020.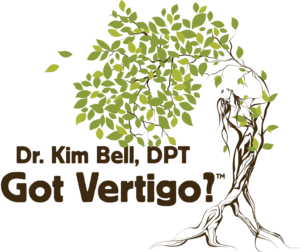 With Additional Support From