Looking for a qualified vestibular specialist?
Looking for a job where you can use your vestibular training?
Visit the vestibularjobs.com website to search for job openings and post available positions.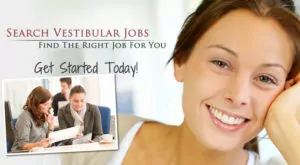 After spending many months trying to find a vestibular therapist to add to her practice, Dr. Kimberly Fox, DPT approved the development of a job marketplace specifically designed to connect employers and providers specializing in balance and vestibular disorders. In the Fall of 2014, VestibularJobs.com was completed and a much needed professional resource came to life. This  online community does more than provide employment opportunities, it promotes the idea that balance and vestibular specialists are not afraid to take on the unknown for the benefit of finding the best possible treatments for patients suffering from balance and vestibular disorders.