This year, Steps-2-Balance (S2B) gear is better than ever! Three designs are featured on a variety of apparel, accessories, gifts and more.
Visit the S2B Store to see all of your options – keep scrolling to see a small preview.  Order by May 1st to receive your gear before S2B; orders placed later may arrive during or after S2B.
The S2B Credo appears in the form of footprints: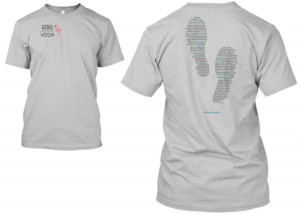 As you know, any step can be a step towards better balance. Enter, the "Anything-2-Balance" design: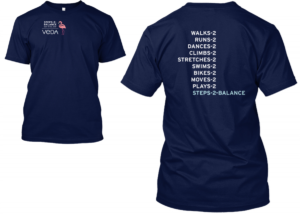 The Steps-2-Balance 2019 logo is a classic favorite – due to its simple design, this shirt is available in the most color options: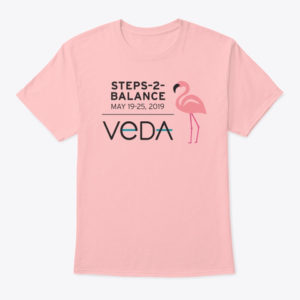 Remember to order by May 1st if you want your gear to arrive BEFORE Steps-2-Balance. You will still be able to order after May 1st, but your gear may arrive during or after S2B.