Participant Page: Pets-4-Balance
Pets-4-Balance
My Story
As VEDA's Canine Morale Officer, it is my duty to speak for those 4-legged vestibular patients who cannot speak for themselves - dogs and cats!
Did you know that vestibular disorders are not unique to humans? You'd think that having four legs would give you an advantage, but apparently even dogs and cats can lose their balance. Woof!
Raising awareness about vestibular disorders is also important to me because my (human) grandmother suffers from Meniere's disease. Sure, she still gives good belly rubs, but sometimes she has a tough time getting up off the floor afterwards (which gives me a chance to give her kisses:).
Please help me raise awareness about vestibular disorders! Your contribution helps VEDA support vestibular patients of all species. And by sharing this page with your friends you could be saving a pet's life (vestibular disorders in pets ARE treatable, but many pet owners don't know this and may put their pet to sleep).
THANK YOU!
How do I know if my pet has a vestibular problem?
Signs of vestibular disease in pets can include:
Circling (spinning or walking in circles)
Standing with an exaggerated wide stance
Head tilting
Falling or rolling to one side
Nystagmus (involuntary drifting eye movements)
Squint or strabismus (abnormal position of the eyeballs)
Ataxia (stumbling, staggering, or lack of coordination without weakness or involuntary spasms)
Head shaking
Vomiting
Motion sickness—perhaps evident when your dog is no longer an enthusiastic backseat companion on car rides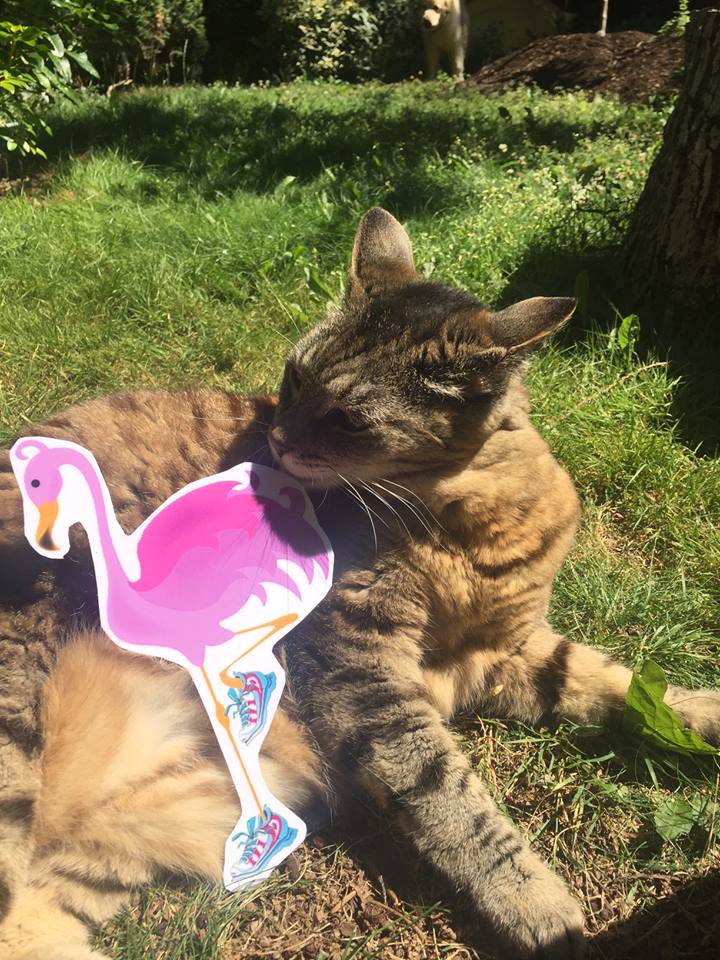 Other behavioral changes may be apparent. For example, a cat's swift and graceful movements may become hesitant and awkward. A dog that is disoriented when looking down may rest on his belly in front of the water bowl to drink rather than stand to slurp from it as usual. 
Click here to learn more about vestibular disorders in dogs and cats.
This Page is 6th out of the 63 fundraisers taking part in event.
Anonymous has donated $ 52.00
Mrs. Holly Gordon has donated $ 26.00
Mrs. Amy Downing has donated $ 1,040.00
Dr. Robert Molinari has donated $ 100.00
Dr. Robert T Rubin has donated $ 26.00
Ms. Elisabeth D'Alessio has donated $ 50.00
Ms. Henrietta Van Konynenburg has donated $ 26.00
Ms. Natacia Howard has donated $ 25.00
Mr. Paul Schwartz has donated $ 50.00
Mrs. Susan Kellett has donated $ 100.00