Promote Balance Awareness Week (BAW) with your branding!
The Vestibular Disorders Association (VeDA) welcomes your partnership. We'd like to help you make your own version of the BAW Logo, like this one: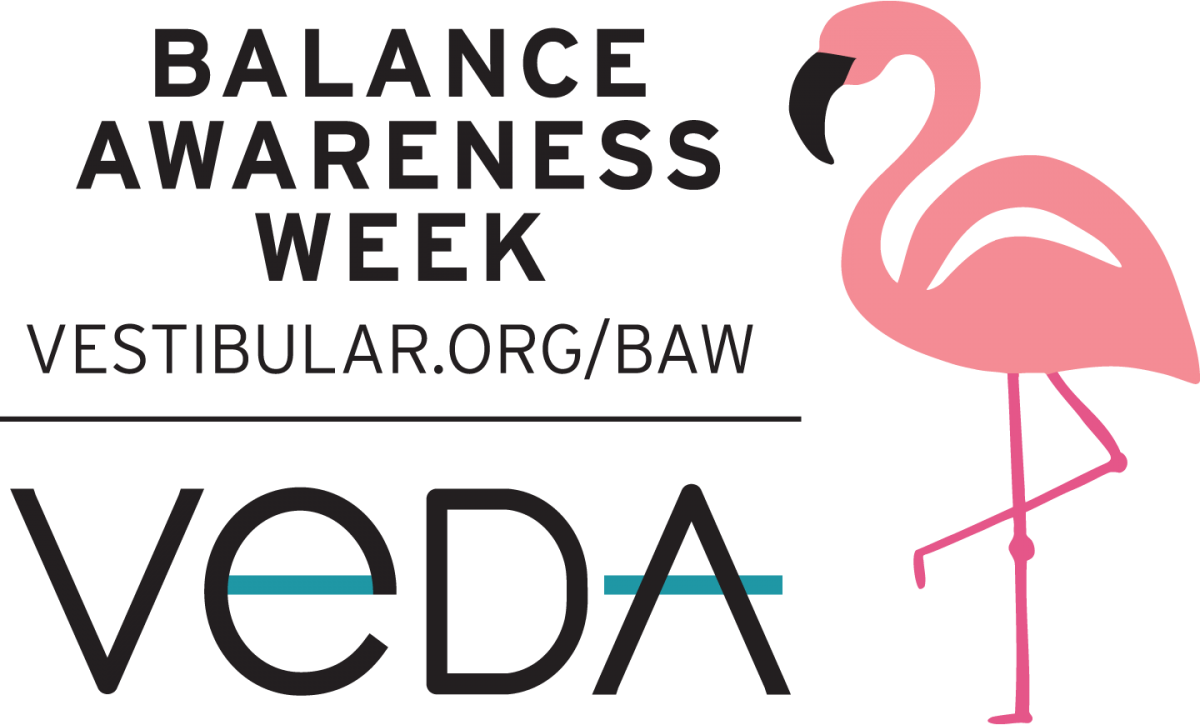 Here's how:
Download the co-brandable logo above (see "Download File").
Open the PNG file in Paint, Publisher, Photoshop, etc. 
Take your company logo and place it under the horizontal line in the "transparent" area - not the black areas.
In Paint, select "Paste" and "Paste from" to find your logo on your local drive. In Publisher, create a new document and "Insert/Picture" to insert the BAW co-brandable logo, then "Insert/Picture" again to insert your logo.
Leave about the same amount of space between the line and your logo as the space between the line and the URL. 
Crop the excess space from this image. (If necessary, use the "Eraser" tool on a little bit of the black.) 
Add a background if necessary: this logo has a transparent background, does yours? If your logo has a background, make sure you add it behind the BAW logo. 
Save your file.
Once you have your BAW logo, spread it far and wide! Swap it for your usual logo in social media pictures, email signatures, e-blasts, etc.   
SUCCESS TIPS
Incorporate the BAW logo with your company's logo. Keep the logos proportional to each other to achieve a balanced look (no pun intended!).  For example:

Your logo should extend down from Fiona or to the left from Fiona - NOT BOTH.
In print, the logo should be at least 2" (or 5CM) high to ensure the text is easily legible.
Fiona Flamingo is an eye-catching symbol of balance as she stands on one foot, so give her center stage! She should be the "tallest" piece of the logo, or at least equal in height.
Do not crop, stretch, or skew the original logo
If your finished logo has transparency, DO NOT place the logo on a busy background.
Think Pink!
To use "Fiona Flamingo Pink" here are the official color codes:
RGB: 244, 140, 149 
CMYK: 0%, 56%, 26%, 0% 
HEX: #F48C95