VeDA Appoints New President & Vice President
VeDA's board of directors recently held officer elections. Sheelah Woodhouse, PT, BScPT replaced Sue Hickey as President and Louise Geib, M.Ed. replaced Sheelah as Vice President.
Sheelah Woodhouse, PT, BScPT 
VeDA President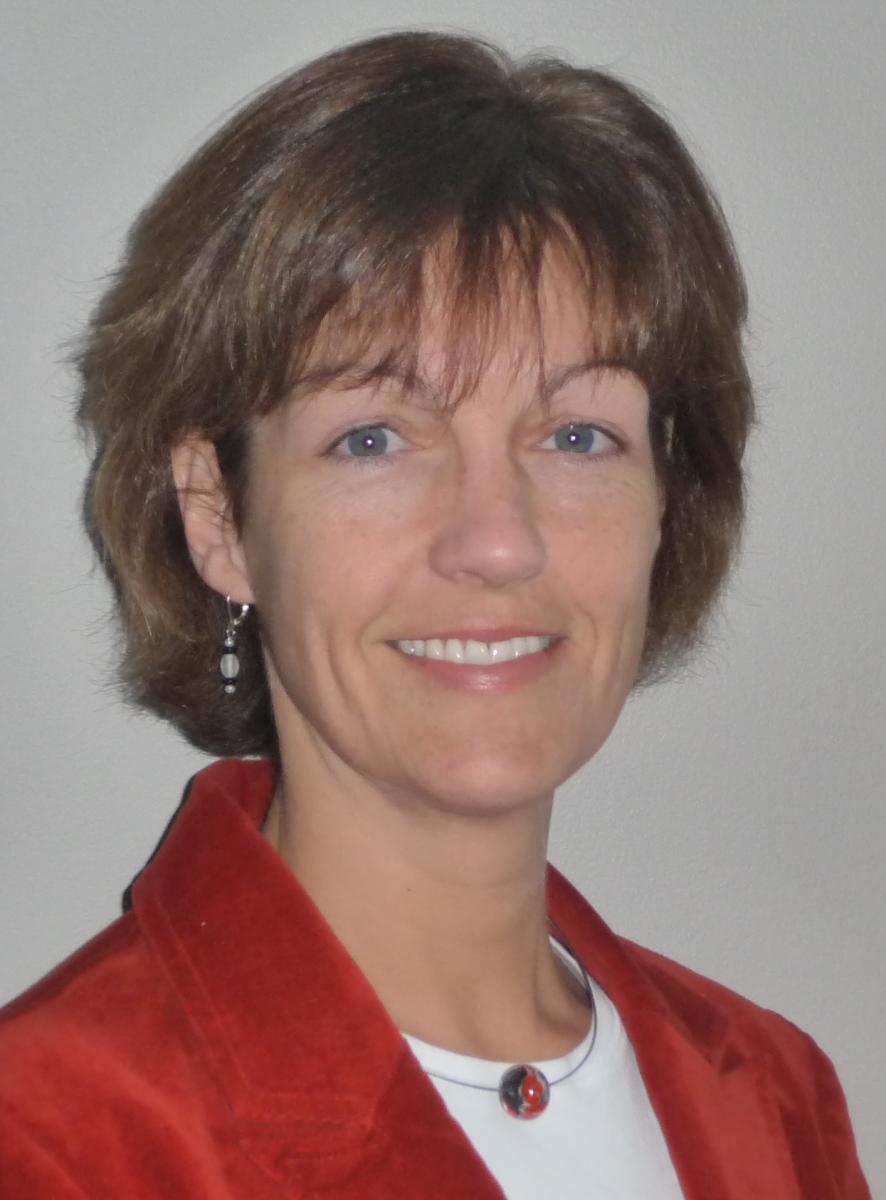 Sheelah has been a Vestibular Physiotherapist for over 20 years and is National Director of Vestibular Rehabilitation for LifeMark and Centric Health, with Vestibular Therapists in over 50 of locations across Canada. She has been a VeDA member since 1999 serving most recently as Vice President.  Sheelah is involved in the development of Vestibular Clinical Practice Guidelines for the American Physical Therapy Association and is on the faculty of Emory University for their Vestibular Rehabilitation Competency Course. Her clinical knowledge, entrepreneurial expertise and passion for educating the undiagnosed as well as the medical and insurance industries about the assessment and treatment of vestibular disorders will continue in her role leading the board of directors and staff as President.  Sheelah lives in the Crowsnest Pass, close to Calgary, Alberta (Canada) and enjoys all the outdoor pursuits mountain living provides.
Louise Geib, M. Ed.
VEDA, Vice President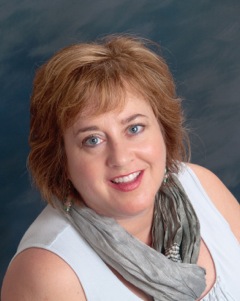 Louise is owner of LBCG Management, LLC, a marketing and management consultancy based in Atlantic Beach, FL and has been a vestibular patient since 1994 and member of VeDA for 20 years. She was elected to the VeDA board last year and serves as chair of the VeDA communications committee.  Her business experience includes 25 years in marketing, communications and management working for large companies including HCA Healthcare, Florida Blue Cross/Blue Shield and NASCAR. She has also worked in the nonprofit sector for several membership-based organizations. Her original vestibular disorder was perilymph fistula, which was repaired. She continues to suffer from vestibular migraine and is dedicated to being a model of hope, determination and advocacy for fellow vestibular patients by helping to further the VeDA mission. She enjoys gardening, cooking, and is an equal-opportunity cat and dog lover.
Sue Hickey
Past President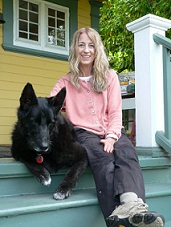 Sue Hickey has served as the president of the VeDA board of directors for the past three years. Under her leadership VeDA completed a long-range strategic plan, hired its first development director, and launched a series of action-oriented committees with the goal of reducing diagnosis times for vestibular patients. As a vestibular patient herself, Sue is passionate about communicating the patient experience and helping patients become advocates for their own healthcare. Sue is chair of VeDA's advocacy committee, which has been working on identifying barriers to diagnosis for vestibular patients and actions that VeDA can take to reduce those barriers.
Sue has suffered from multiple vestibular disorders for over a decade. During her professional life she was Chief Operating Officer for a major multi-state electric utility company. After she retired due to her vestibular disorder Sue wrote a book called Finding Balance, which is a valuable resource for vestibular patients. Sue is an inspiration for the thousands of vestibular patients who are still struggling to get a diagnosis and learn to live with their condition.
Sue continues to make valuable contributions to VeDA and the vestibular community, and we thank her for her dedication and service!
---
Airplane Travel Tips
Traveling by air this summer? VeDA member, Suzanne Johnson, offers some tips to make your trip through the busy airport environment easier.
The Transportation Security Administration (TSA) started a program in December 2013 where they pre-check your credentials. ThePre✓™ program allows pre-approved, low-risk travelers the opportunity to apply for expedited screening at participating U.S. airports. You need to enroll, visit the center with several identification cards they require, provide finger prints, and pay a fee. Then, if you qualify and they accept your pre-check documents, it will show on your airline boarding pass that you have "Pre✓™." With Pre✓™ there is a special line to pass through security with less requirements including usually being able to keep shoes on or leaving computer in case. As a vestibular-challenged person myself, I welcome not bending over to take off/on shoes and moving things in and out of my suitcase. I went through a Pre✓™ line at the airport last week and it worked well.  If you travel a lot and you don't mind providing documentation, this might make airline travel a little easier for you.  While not all cities have airport Pre✓™ lines yet or registration centers yet, many do. You can read the requirements, fees, details, and locations of the service centers by clicking here.
Better yet, there is a free and easy way to ask for some help getting through the security lines a little easier.  There is now a card you can download from TSA in .pdf and print out. It is a blue "Notification Card" that you can print out and show when you arrive at an airport security area.  There is a blank spot on it to put the condition you have so you can discreetly communicate your needs to the TSA agent. You can download the card by clicking here.
I put "Dizzy-Vestibular" on mine as I'm guessing they might not know what "vestibular" alone means.  I also put down my needs: "decrease motion & noise."   On the back, I put the phone number to my neurotologist and internist.  If the person understands the true challenge of dizzy (I know, wishful thinking) the agent might point you to the disability check through line, which is often (but not always) shorter and faster.  At least, I've found it to be straighter than regular check in lines. Just glancing at the people walking in the circuitous waving lines makes me dizzy.  Even just having a straight path through security will help. This is a fabulous opportunity for us, vestibular patients and family, to teach others that they can help dizzy patients with environment with less motion and less noise. It will take a while, but if we consistently use the word "vestibular and dizzy" and tell PSA agents how to help, we might educate the public on how many of us there are and how a few adjustments can help us live productive lives that includes travel.
---
Low Sodium Recipe
Fish Burger
Many vestibular patients can reduce their symptoms by following a low-sodium diet. Naturopath Dr. Maggie Bloom, PhD offers a low-sodium fish burger recipe.
1.25 lbs. of cooked Pollock, cod, salmon, etc. (not sole)
1 celery stalk chopped
1-2 cloves of chopped garlic
1/2 cup of chopped red or sweet onion
1/4 cup currants
black coarse pepper
chili powder
sprinkle or two of ginger powder
chopped parsley
dried basil
2 TBS brewer's yeast
2 raw eggs beaten
1/4 cup of matzo meal (you can use some other binder, but I like the matzo meal because it is nice and fine, and flavorful)
olive oil for cooking
squeeze or two of lemon juice
Cook the fish before you begin this recipe (in oven or stove top).
Refrigerate overnight or for several hours before you begin making the burgers. When the fish is cool, break it up and put it in a bowl, add eggs, all the ingredients and seasonings, saving the matzo meal for last.
Heat the pan with olive oil (about 1-2 TBS).  Form patties and put them in the frying pan. Cook for several minutes, flip them over when brown and cook the other side until brown.
That's it!  You can serve them as a sandwich or in a low sodium burrito, or just alone with a side of veggies and grains, etc.
It's pretty simple, quick and quite healthy. Enjoy!