You've been flocked!
To raise awareness about balance and the challenge of living with a vestibular disorder, flock your friends' social media pages by posting an informational flamingo meme, and asking them to share it with others.
What is Flocking?
Traditional flocking involves placing a flock of pink plastic flamingos in a friend's yard. Your friend makes a donation to charity, then moves the flamingos to another friend's yard. And on it goes!
What is Virtual Flocking?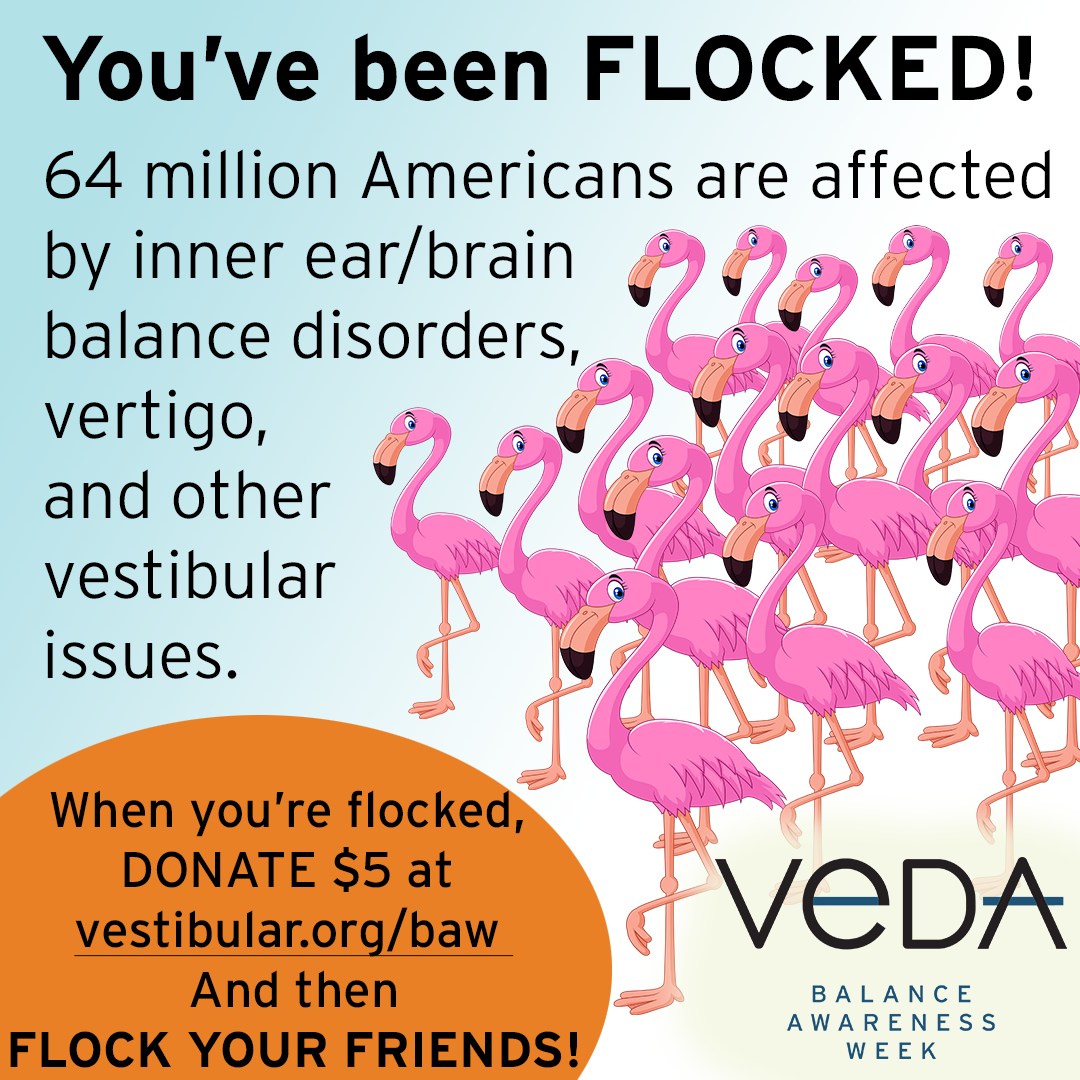 You can "virtually" flock your friends by posting VeDA's flamingo meme on your friends' social media pages with the hashtag #VeDAflocking. Ask your friends to make a $5 donation to VeDA, then to flock their friends.
Let's go viral!
Download the Flocking image for your social media accounts
(Based on standard social media post sizes.)