Why Create a Member Forum?
VeDA is looking at new ways to support the vestibular community. Over and over we hear from our members that they would like to be able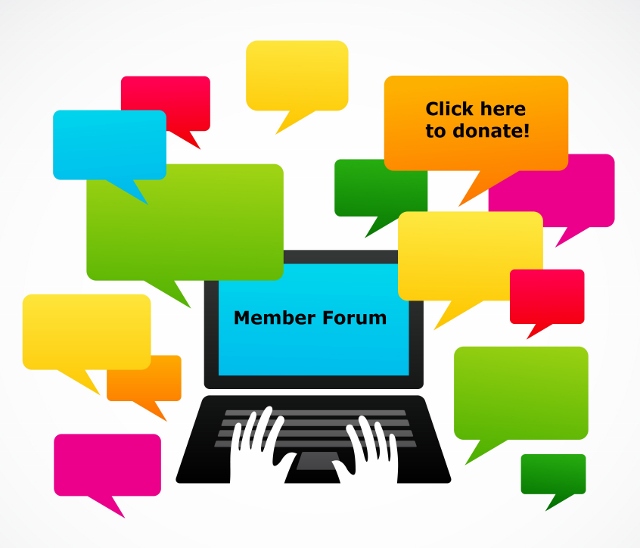 to connect directly with their vestibular peers. Diagnosing and treating a vestibular disorder can be challenging. This forum will provide a venue for medical professionals who want to network within and between vestibular specialties. As a leader in vestibular information worldwide, VeDA proposes to launch a Member Forum to accomplish these goals.
What is a Member Forum?
A forum is an online discussion site where members can hold conversations in the form of posted messages. Patients would be able to compare symptoms, treatments and coping strategies. Professionals would be able to discuss case histories, share current advances in research, diagnosis, and treatment, ask for feedback, and engage with vestibular professionals from a variety of specialties (e.g. ENT, AuD, PT).
Health care professionals will benefit from a Member Forum:
It will serve as an "online learning laboratory"
They can get input to help better diagnose and treat their patients
It fosters collaboration, e.g. to promote research that develops better protocols for diagnosing and treating vestibular patients
It provides an opportunity to expand their knowledge outside their specialty area of practice
A separate Member Forum will be offered to patients by providing:
Support, information and education
A private place to share their experience as a vestibular patient which could provide validation
What can you do to help?
We are seeking funding to make the online Member Forum a reality, and are asking for your help. Total cost for the project is $7,500. Our goal is to secure 300 donations of $25 or more. Your contribution would mean a great deal to our efforts and will help us achieve our goal of forging the foremost vestibular community on the internet.
Click here to make a tax-deductible contribution to help VeDA launch a member forum for vestibular patients and professionals.