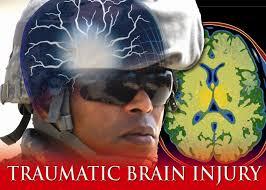 Medical device manufacturer Neuro Kinetics, Inc. (NKI) (www.neuro-kinetics.com) has contracted with Pittsburgh's Allegheny General Hospital (AGH) (www.wpahs.org/agh) to collaborate on the analysis of clinical trials underway at two military medical facilities, NKI said today.
The analysis, partially funded through a contract by the U.S. Department of Defense (DoD), is gauging NKI's I-Portal® eye movement-tracking technology for the diagnosis and monitoring of mild Traumatic Brain Injuries (mTBI), also known as concussions.
The research builds on the company's existing I-Portal® diagnostic platform, currently utilized in its equipment used clinically for detection of vestibular and equilibrium issues. The I-Portal technology measures the eye's response and reflexes to a variety of stimuli.
NKI seeks to demonstrate that by using I-Portal's sophisticated yet quick and noninvasive testing of abnormal eye movements, physicians will be provided with objective data to aid in the detection of concussive symptoms.
The military clinical trials are at Naval Hospital San Diego (California) and Madigan Army Medical Center (Washington State).
NKI and AGH previously collaborated on a research project that tested high school athletes in Western Pennsylvania. Data collected in the previous NKI/AGH study is being included in the new analysis, as will results from existing concussion diagnostic protocols such as ImPACT and the Sports Concussion Assessment Tool (SCAT).
The ultimate goal of the DoD-funded work is to accelerate validation and commercialization of NKI's oculomotor (eye movement) tests for brain injuries. NKI expects to request clearance from the U.S. Federal Drug Administration (FDA) for a new testing protocol for the diagnosis of concussions on the battlefield, at sporting events and in workplaces. (NKI's devices have FDA clearance for the clinical testing of vestibular and equilibrium disorders.)
"We're delighted to be working again with our colleagues at AGH on this important project," said J. Howison Schroeder, NKI president and CEO. "Our mission is to expand the utility of our I-Portal technology by offering improved diagnosis and patient care for a wider range of diseases and conditions. Teaming up with the specialists at AGH will be a big help in achieving that goal."
Schroeder added that while much research and regulatory review remains to be completed before the company can market a new diagnostic tool for brain injuries, the early research is promising.
"The eye is the portal to the brain. We are just beginning to fully appreciate how much we can understand about the brain through tracking eye movements," he said. "We're delivering the science to see more."
Source: Power Engineering
url: http://www.power-eng.com/marketwired/2014/01/14/neuro-kinetics-utilizing-allegheny-general-hospital-expertise-in-military-s-clinical-trials-of-new-b.html
Accessed 01/14/2014