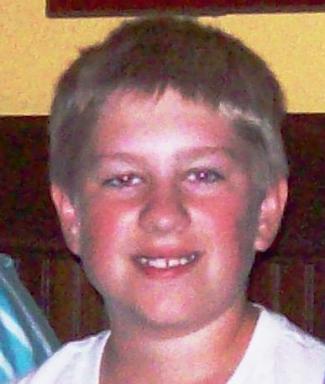 Every day I hear stories from people who suffer from a vestibular disorder. Each one is unique, yet they all share a common theme: the struggle to find an accurate diagnosis, and the frustrating effects this debilitating illness has on their ability to live a normal life.
Vestibular disorders pose a challenge to people of all ages. But imagine being 12 years old and waking up to find your world spinning, like a "swirling toilet starting fast inside my head" – that's how Stephan Demers, an otherwise normal 7th grader, describes his first bout with dizziness.
Initially Stephan's mother, Cheryl, thought Stephan had a "bug" of some sort. Virus and bacterial infections are common among school age children. A good dose of rest should do the trick, right?
So Stephan stayed home from school. He was fatigued and nauseous, but after about 4 days began to feel a little better and was able to return to class. However, two weeks later the dizziness returned. It was now constant, whenever he moved or turned his head he felt dizzy. Cheryl took Stephan to a local doctor, who diagnosed him with labyrinthitis and gave him some medicine to help calm his symptoms.
VeDA helps people with vestibular disorders to undersand their symptoms, connects them with experienced specialists, and provides support so they are not suffering alone.
But the medicine only helped for a day or two, and it made him so sleepy he couldn't concentrate in school. So Cheryl decided to take Stephan to a specialist.
That's where they learned about the Vestibular Disorders Association. After a series of tests (you know the routine) Stephan and Cheryl went home and visited VeDA's website to learn all they could about vestibular disorders.
Every day hundreds of people visit VeDA online desperate to answer the question: Why am I dizzy? What can I do about it? Will I ever get better? Is there a specialist out there who can help me? How can I learn to cope with such a life-altering illness?
Another visit to the ENT doctor and more tests revealed that Stephan had developed vestibular neuritis resulting from an infection to the inner ear. This type of inflammation disrupts the transmission of sensory information from the ear to the brain, causing an imbalance in the vestibular system.
The doctor prescribed more medication, which helped for a little while, but eventually Stephan built up a tolerance, so he was back to the drawing board for…you guessed it…more tests!
In the meantime, Stephan continued to struggle to keep up in school. His mother, Cheryl, concerned for her son but wanting to support him through this difficult time, told him to "take something troublesome and turn it into something good."
So Stephan used his new knowledge about vestibular disorders to do his 7th grade science fair project. He did his research on VeDA's website and used the variables, tests and observations he'd experienced himself, and guess what? He won first place!
Unfortunately, Stephan's journey wasn't over. He and his family recently had to travel from Michigan to Wisconsin to a specialty clinic for a series of additional tests. "Each appointment seems to lead to more tests and more appointments," Stephan says. "It's like a scavenger hunt leading to my diagnosis."
At 12 years old, Stephan's life has been turned upside down. He's still constantly dizzy. He continues to miss a lot of school. He won't get to accompany his friends on their class trip to the amusement park. He doesn't know if he'll ever get better.
But thanks to VeDA – and generous supporters like you - Stephan has hope. Hope that his vestibular rehab exercises will help his brain adapt so he won't be dizzy. Hope that someday he'll get to live a normal life. Hope that next year he'll get to visit the amusement park with his friends (even if he can't ride on the rollercoaster).
For over 30 years VeDA has been providing hope to hundreds of thousands of people with vestibular dysfunction by distributing scientifically validated yet easy to understand information on the symptoms, diagnosis and treatment of vestibular disorders. We've recently launched a new website, with more free publications than ever before. And we're working on strengthening our advocacy efforts so we can help reduce diagnosis times and improve treatment outcomes for the millions of people who suffer from inner ear balance disorders.
VeDA remains committed to building a healing community for people with vestibular disorders, and we need your help. Please, would you make a donation today? Your support gives hope to families like Stephan's, and the knowledge that together we can defeat dizziness.
Thank you for your continued support!
Wishing you balance,
Cynthia Ryan, MBA
Executive Director