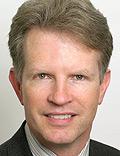 Cognitive problems and other patient-reported symptoms after head injury do not distinguish concussion from neck injury, researchers from the State University of New York (SUNY) at Buffalo have found.
Among a group of patients with lingering symptoms after head injury, self-reported symptoms failed to separate patients with physiologic postconcussion disorder (PCD) from those with cervicogenic/vestibular injury, they report.
"Doctors cannot reliably distinguish concussion from cervical injury based on symptom reports alone," John L. Leddy, MD, first author and director of the UB Concussion Management Clinic at SUNY Buffalo, told Medscape Medical News.
"Doctors have to do a careful physical examination to try to distinguish between these two entities. They should consider systematic evaluation of exercise tolerance to help in the differential diagnosis of patients with symptoms after head and/or neck injury," he advises.
The study was published online July 21 in the Clinical Journal of Sports Medicine.
Differential Diagnosis
The study included 128 patients, some of whom were professional athletes, who continued to have symptoms more than 3 weeks after head injury. The patients completed a 22-item symptom questionnaire, and these responses were then correlated with results of provocative treadmill exercise testing.
The treadmill test is a way to systematically evaluate exercise tolerance in patients after concussion, Dr. Leddy explained.
"Exercise intolerance is a physiologic sign of concussion (as opposed to a reported symptom). We use it to identify those patients with ongoing physiologic dysfunction as a sign of concussion. Patients with ongoing symptoms but who have normal exercise tolerance on the treadmill have a source of symptoms other than concussion, most often from the neck," he told Medscape Medical News.
The patients in the study were classified as having physiologic PCD (abnormal treadmill performance and normal result on cervical/vestibular physical examination) or cervicogenic/vestibular injury (normal treadmill performance and abnormal result on cervical/vestibular physical examination).
According to the investigators, none of the statistical methods used to analyze self-reported symptoms was able to adequately distinguish the 2 groups.
Both patient groups reported headache, dizziness, blurred vision, poor concentration, and memory problems.
"Although, intuitively, cognitive symptoms would seem likely to distinguish between injury to the brain and injury to the neck, our results were indeterminate," the investigators write.
Determining which condition a patient has is important because the course of treatment is different, they note. "The treatment for a neck injury is actually to be more active, to do physical and vestibular therapy, to have a more active intervention, whereas after a concussion, exercise must begin slowly and incrementally after a period of rest," Dr. Leddy explained in a statement.
Neck injury may occur alongside head injury in athletes who play contact sports, the investigators point out. "A careful physical examination of the cervical spine and a neurologic examination focusing on the vestibular system and oculomotor responses can help identify sources other than brain concussion that produce similar symptoms," they say.
Inappropriate Bias?
Commenting on the study for Medscape Medical News, Michael F. Bergeron, PhD, executive director, National Youth Sports Health & Safety Institute, Sanford School of Medicine of the University of South Dakota, Vermillion, and member of the American College of Sports Medicine, said the findings are "noteworthy."
It's "very reasonable to suspect that forces directly or indirectly transmitted to the head could readily cause concomitant trauma to the cervical spine and vestibular systems. Therefore, it is quite possible (even likely) that one suffering a concussion could also have vestibular dysfunction and/or problems with the cervical spine. Moreover, there could be no concussion and still cervical/vestibular injury," he said.
Dr. Bergeron said the findings are also a reminder that it is sometimes easy to be "inappropriately biased or misdirected in certain situations," especially in the case of sports concussions, for which there are now heightened awareness of and attention to the issue.
"Some providers may be consequently, though unintentionally, lured into a simple management approach because of the widespread availability and acceptance of (and even demand for) today's sport concussion assessment tools and well-promoted management strategies. However, these findings and other research underscore that the effects of head trauma and concussions are complex and have many contributing factors and consequences," said Dr. Bergeron.
He said "an integrated total team effort...potentially involving physiotherapy (vestibular/balance rehabilitation and manual and/or sensorimotor control therapy to the cervical spine), speech therapy, academic accommodation, and maybe even a dietitian, is always the best and often more effective approach in managing head trauma and concussions. This often leads to quicker resolution and decreased time to medical clearance."
The research was supported by the Robert Rich Family Foundation, the Buffalo Sabres Foundation, the Program for Understanding Childhood Concussion and Stroke, the Ralph C. Wilson Foundation, and the National Football League Charities. The authors have disclosed no relevant financial relationships.
Source: Medscape Medical News
url: http://www.medscape.com/viewarticle/829841#1
Accessed 8/13/2014