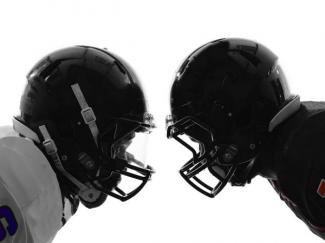 If somone had a concussion, would you know the symptoms?
It's especially important for coaches and trainers to know the symptoms of a concussion, says Rick Figler, MD, a primary care sports medicine physician who treats concussions at Cleveland Clinic Sports Health.
Symptoms include the following:
Dizziness
Lightheadedness
Wobbling or stumbling off the field
Lack of concentration
Lack of focus
Glazed eyes
Slow responsiveness
"It's hard to tell sometimes with younger kids," says Dr. Figler, "but if they have any of those symptoms- bottom line is to pull them out."
If you suspect a concussion, remove the child from the game immediately. If the concussion is not interrupted by another hard hit, the player will get better faster. Then have the child rest right away. The healing process will begin almost immediately.
Dr. Figler says researchers are working to develop better on-field balance tests and even a blood test that may be able to tell right away whether a young athlete has suffered a concussion.
Source: Cleveland Clinic
url: http://health.clevelandclinic.org/2012/10/signs-of-a-concussion/?utm_campaign=cc+tweets&utm_medium=social&utm_source=twitter&utm_content=140825+concussion+signs&dynid=twitter-_-cc+tweets-_-social-_-social-_-140825+concussion+signs
Accessed 8/27/2014