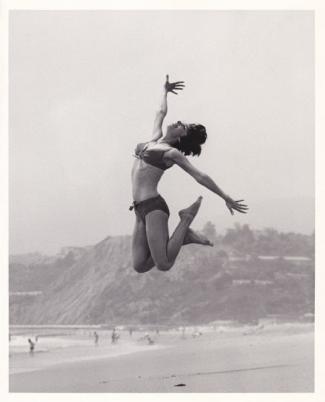 From a very young age Iris knew she wanted to become a dancer. Now 80 years young, Iris once had a successful career performing in shows throughout the United States, Paris and Rome.
One of the many highlights of her career was sharing the stage with Josephine Baker. Iris performed in Germany and France for military troops who fought in World War II. Committed to giving back to her community, Iris is sharing her personal story about her struggle with balance problems to help raise awareness about the disabling impact a vestibular disorder can have on a person's life.
Iris' struggle with dizziness began in 1998, when she was at a restaurant with a friend and began to feel disoriented. Every couple of minutes she would forget where she was. She became very frightened, wondering how she was going to make it home. Several weeks later, Iris awoke to find the room around her violently spinning, a sensation she now knows is called vertigo. After seeking help from specialists at the University of Washington Medical Center, Iris was diagnosed with a vestibular disorder. While Iris will never again live without the fear of wondering when the next vertigo attack may come, she has learned how to manage her symptoms and regain a sense of control over her life.
Iris is a huge advocate of diet and exercise. She still dances, jumps rope, and takes an athletic engineering class which focuses on balance.
Iris is a VeDA Ambassador and is sharing her story to help increase awareness about vestibular disorders.
Click here to watch Iris describe how she defeats dizziness everyday!
You can help VeDA and Iris Defeat Dizziness™ by making a contribution to Iris' personal campaign page.