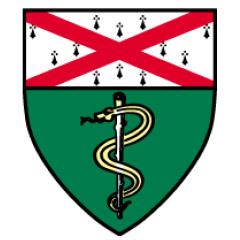 Dr. Elizabeth B. Claus from Yale University launched the collection of data from acoustic neuroma patients at the Acoustic Neuroma Association's (ANA) National Symposium in Los Angeles to initiate the first AN causation research study of this type. The goal of the study is to determine whether or not there are possible genetic risk factors that cause an AN.
The first phase of the study is only the collection of data, which includes a questionnaire and a saliva sample from acoustic neuroma patients. After the data collection is completed, she will seek additional funds to analyze the data.
THE YALE UNIVERSITY ACOUSTIC NEUROMA STUDY
What is an acoustic neuroma? An Acoustic Neuroma (or Vestibular Schwannoma) is a tumor of the lining of the nerve that controls hearing and balance. What is the goal of the study? Little is known about risk factors for acoustic neuroma. The purpose of this study is to discover why some people develop acoustic neuroma while other people do not.
Who is organizing the study? The study is organized by Dr. Elizabeth B. Claus from Yale University.
Who can enter the study? Any person over the age of 20 years with a diagnosis of acoustic neuroma.
What are study participants asked to do? There are two parts to being a study participant:
An online interview with questions on medical and family history, and 
A saliva sample that will permit us to look at changes in DNA. If you allow us, we will also review your tissue specimens and MRI scans of your acoustic neuroma. 
You may access the questionnaire and consent form with the links below. Questions can be addressed to [email protected]
Here is the link to the actual survey.
Source: The Acoustic Neuroma Association
url: http://www.anausa.org/index.php/symposium/yale-university-study
Accessed 09/18/2013