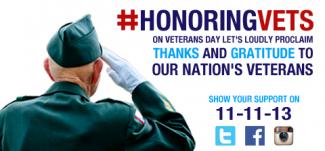 Abstract — Vestibular symptoms are persistent and problematic sequelae of blast exposure. Several lines of evidence suggest that these symptoms often stem from injury to the central nervous system.
Current methods of assessing the vestibular system have described vestibular deficits that follow traumatic brain injury and differentiate blunt and blast trauma but have not examined the full range of vestibular functions that depend on the cerebral structures above the midbrain. Damage to the central vestibular circuits can lead to deficits in vital processes of spatial perception and navigation, in addition to dizziness and disequilibrium, and may also affect emotional functioning, particularly noradrenergically modulated states of anxiety. Perceptual functions can be assessed to determine the extent of central nervous system involvement in vestibular symptoms and to provide greater confidence when vestibular dysfunction is to be excluded. The ability to detect central vestibular dysfunction will significantly enhance our response to the dizziness and balance symptoms that are a common source of distress for Veterans. Keywords: Afghanistan, anxiety, balance, blast injuries, brain injuries, central nervous system, Iraq, nonblast injuries, posttraumatic stress disorder, spatial perception, vestibular cortex, vestibular system
Abbreviations: BPPV = benign paroxysmal positional vertigo, CDP = computerized dynamic posturography, CNS = central nervous system, DSI = dual sensory impairment, MSI = multisensory impairment, mTBI = mild traumatic brain injury, PIVC = parieto-insular vestibular cortex, PTSD = posttraumatic stress disorder, SVV = subjective visual vertical, TBI = traumatic brain injury, VOR = vestibulo-ocular reflex.
Laura M. Franke, PhD;1-2* William C. Walker, MD;1-2 David X. Cifu, MD;2-3 Alfred L. Ochs, PhD;4 Henry L. Lew, MD, PhD1-2,5 1
Defense and Veterans Brain Injury Center, Richmond, VA; 2Department of Physical Medicine and Rehabilitation, School of Medicine, Virginia Commonwealth University, Richmond, VA; 3Department of Physical Medicine and Rehabilitation, Department of Veterans Affairs (VA), Washington, DC; 4Neurology Service, Hunter Holmes McGuire VA Medical Center, Richmond, VA; and Department of Biomedical Engineering, School of Engineering, Virginia Commonwealth University, Richmond, VA; 5John A. Burns School of Medicine, University of Hawai'i at , Honolulu, HI
*Address all correspondence to Laura M. Franke, PhD; Defense and Veterans Brain Injury Center, 1201 Broad Rock Blvd (151), Richmond, VA 23249; 804-675-5000, ext 2446; fax: 804-675-6674. Email: [email protected] HTTP://DX.DOI.ORG/10.1682/JRRD.2011.12.0250
Source: Dept. of Veteran's Affairs JRRD
Accessed 11/08/2013