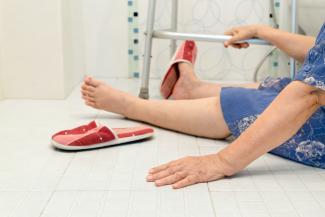 The Center for Medicare and Medicaid Services (CMS) recently approved fee changes for 2021 involving extensive cuts to services that affect individuals with vestibular conditions. For physical therapy, the cuts are estimated at 8% with additional cuts estimated for audiology, social work, chiropractic care, and many other disciplines.(1) 
Before the cuts were approved, there was a comment period in which thousands of physical therapists, physical therapy assistants, the American Physical Therapy Association (APTA) and the Vestibular Disorders Association (VeDA) weighed in on the negative effects these cuts would have on patients. The main concerns were how this would affect patient care, safety, and outcomes. Reduction in reimbursement could mean fewer physical therapists available to treat patients, longer wait times for patients to see a provider, and decreased quality of care. 
Medicare and Medicaid pay for treatment of typically more vulnerable populations. For patients who have vestibular disorders, this means they are at higher risk for falls and injuries as a result of their vestibular condition. Accurate and timely treatment is very important, but this will be compromised with the reimbursement cuts. This can lead to further injuries and increased medical costs, resulting in a preventable decreased quality of life for the patient. VeDA, the APTA, vestibular organizations, and vestibular providers will continue to advocate for patients in order to prevent these negative effects and work towards the best possible health outcomes. 
References
Final 2020 Fee Schedule: CMS Relents on PTA Differential System for 2020; Presses on With Planned 8% Cut to Physical Therapy in 2021. American Physical Therapy Association. http://www.apta.org/PTinMotion/News/2019/11/04/PFSFinalRule/