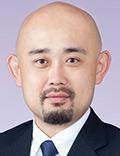 The inability to stand on one leg for more than 20 seconds is significantly associated with cerebral small-vessel disease (cSVD), specifically lacunar infarctions and micro-bleeds, in healthy patients, results of a new study suggest.
Such postural instability was also linked to cognitive decline in the middle-aged to elderly patients included in the study.
The findings suggest that postural instability could be an important component of a comprehensive geriatric assessment (CGA), a multidimensional diagnostic process typically focused on determining a frail older person's medical, psychological, and functional capability.
"Individuals showing postural instability should subsequently receive increased attention, as this instability may signal potential brain abnormalities and cognitive decline," said lead study author, Yasuharu Tabara, PhD, associate professor, Center for Genomic Medicine, Kyoto University Graduate School of Medicine, Japan.
The new paper is published online December 18 in Stroke.Dr Tabara and his colleagues have previously shown that people with mild cognitive impairment (MCI), particularly those with Alzheimer's disease (AD), were prone to instability while standing on one leg.
One-Leg Test
The study, part of the Japan Shimanami Health Promoting Program, included 1387 healthy middle-aged to elderly physically independent people living in the community. They were consecutive participants in the medical checkup program at Ehime University Hospital Anti-aging Center from February 2006 to June 2013.
Researchers tested postural instability using the better of two one-leg standing time (OLST) tests. With their eyes open, patients raised one leg for as long as possible, up to 60 seconds.
Investigators also used posturography, consisting of a footplate with three built-in vertical force transducers to determine instantaneous fluctuations in the center of pressure. Patients maintained a static upright posture on the footplate with their feet together while watching a circular achromatic target placed 200 cm ahead of their eye point. Data were collected for 1 minute while the patient's eyes were open and again when they were closed.
Researchers used MRI to detect cSVDs. These included lacunar infarctions (areas of low signal intensity on T1-weighted images and of high intensity on T2-weighted and fluid-attenuated inversion recovery images), micro-bleeds (small hypointense lesions on T2-weighted images), and periventricular hyperintensity (PVH; white matter hyperintensities depicted on T2-weighted and fluid-attenuated inversion recovery images in contact with the ventricular wall). PVH was further classified into five grades.
To assess MCI, investigators carried out a battery of tests consisting of four tasks: a three-word memory test for assessing immediate memory, temporal orientation test, three-dimensional visual-spatial perception test, and delayed recall test for assessing short-term memory.They also assessed carotid intima-media thickness, blood pressure, hypertension, and diabetes mellitus status.
The frequency of short OLST, particularly less than 20 seconds, increased with the number of lacunar infarctions (P < .001), number of micro-bleeds (P = .023), and PVH grade (P < .001).
However, while the associations of short OLST with lacunar infarction and with micro-bleeds remained significant after adjustments for covariates (age, sex, body mass index, smoking, neuropsychiatric medication, hypertension, diabetes, carotid intima-media thickness, and OLST less than 20 seconds), the association with PVH did not.
Unclear Discrepancy
Although researchers didn't observe an association of OLST with PVH even in a subanalysis of elderly participants in the current study, previous reports did find a link. The reasons for this discrepancy are unclear, but Dr Tabara pointed out that stroke types among the Japanese tend to differ from those among whites. For example, the proportion of lacunar stroke to total ischemic stroke in Japan is higher than in Western countries.
"The prevalence of hemorrhagic stroke is also higher than in Caucasians," said Dr Tabara. "So some ethnic differences might be involved in the differences in relationships of physiological instability and PVH between our study population and Caucasians."
The authors noted a significant linear correlation between OLST and posturographic parameters for center-of-gravity movement. Although these parameters differed significantly on the basis of the presence of cSVD in the crude analysis, the associations disappeared in the covariate-adjusted analysis."The greater difficulty of postural control with one-leg standing than in the upright position with feet together might be a reason for the relevance of short OLST, but not high posturographic parameters, to cSVD," commented Dr Tabara.
Short OLST was also associated with impaired cognitive function, and this association was independent of the existence of cSVD. Studies have shown that dementia increases risks for falls in the elderly, likely by impairing judgment, motor function, and the ability to recognize and avoid hazards."Given the present findings, postural instability might also be a factor involved in the elevated incidence of falls in subjects with dementia," write the authors.
The new study has some unique features. Although previous studies linked postural instability with cSVD, they were based on the elderly, not on younger patients, even though cSVD can be detected in middle-age, said Dr Tabara. As well, he said, only one study has examined the association between lacunar infarction and postural instability.
"There is also no data available regarding the association between micro-bleeds and postural instability, despite individuals with lacunar infarction and PVH being frequently complicated with micro-bleeds."
Phenomenon of Frailty
Dr Tabara noted that previous reports had found an association between short-term blood pressure variability — including reading-to-reading and visit-to-visit variability — and brain morphologic abnormalities, as well as cognitive decline. These previous reports, together with the new study results, indicate that increased clinical and physical variability may help identify frailty in elderly people, he said.
"We would like to further identify parameters that represent frailty of elderly persons, and fully understand a link of those parameters and clinical abnormalities."
lthough the current study measured postural instability using posturography for 60 seconds, previous studies have suggested that three trials of 120-second measurements are needed to obtain reliable results. The study also didn't measure gait speed or gait abnormality, or collect information on history or incidence of falls. Another limitation was that the study had a cross-sectional design.
Reached for comment, Jose Biller, MD, professor and chair, Department of Neurology, Loyola University, Chicago, Illinois, and spokesperson, American Heart Association/American Stroke Association, called the study "quite elegant and quite thorough."
"The authors of this study really give compelling evidence that this simple [one-leg standing] test was unequivocally linked to an increased risk for small blood vessel damage in the brain," Dr Biller told Medscape Medical News.
The evaluations, including the MRI assessments, were "very well accounted" and the statistics used by the authors "very well explained," he added.
In his view, the significant association of the standing test with reduced cognitive function was a "key element" of the study.
Dr Biller agreed that neurologists should incorporate the standing test into their routine examinations. "It seems to me that there is compelling evidence in this study to incorporate the one-leg standing time with eyes open in the evaluation of patients who fit the criteria as part of what the authors call the comprehensive geriatric assessment for frailty."
He noted that experienced neurologists already know that watching a patient "rise, stand and walk" is "the single most important part of entire neurologic examination."
Dr Biller stressed that SVD is a major contributor to cognitive impairment and dementia. In most instances, he said, SVD occurs in the context of risk factors such as diabetes and hypertension, although a group of SVDs are genetically based.
"SVD is one of the most prevalent neurological disorders in aging societies in the developed world."
Balance, explained Dr Biller, is achieved by a complex set of systems that include vision, proprioception, and the vestibular system. "Gait and balance issues are more common in people of advanced age and are a risk factor for falls."
This study was supported by Grants-in-Aid for Scientific Research from The Ministry of Education, Culture, Sports, Science and Technology of Japan; The Ministry of Health, Labour and Welfare of Japan; The Japan Arteriosclerosis Prevention Fund; and a Research Promotion Award from Ehime University. The authors and Dr Biller have disclosed no relevant financial relationships.
Originally Published in Stroke. Published online December 18, 2014.
Reproduced from article written by Pauline Anderson, Medscape Neurology.
http://www.medscape.com/viewarticle/836870?nlid=72763_2981&src=wnl_edit_dail#vp_1