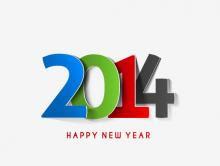 Countdown to the New Year has begun, as has the countdown to reach our year-end goal of 250 donations. With your help, I know we'll make it!
On December 31st we close the chapter of another year and prepare for new beginnings. Here are just a few of the milestones VeDA accomplished in 2013:
During Balance Awareness Week we distributed a press release featuring the touching story of 13-year-old Michael McDevitt, which reached over 22 million readers. 
Visits to our website have more than doubled to over 225,000 monthly visitors! 
We launched the VeDA Support Group Network, providing further resources to existing support groups while helping to get new support groups started. 
VeDA has an ambitious action plan for 2014 and we're raring to go! I'd like to share with you a "sneak peak" of some of the initiatives we have planned:  
Launch patient registry: 

VeDA will be partnering with Patient Crossroads to create a registry where patients can track their symptoms, test results, and other healthcare data.

Develop "triage" protocols for primary care physicians to reduce diagnosis times and get patients referred to vestibular specialists.
To accomplish these goals we need your help. Please, will you make a donation to our year-end campaign? Any amount is appreciated!
The goal for our year-end campaign is to have 250 donations. As of this morning, we have collected 226 donations! 
Our countdown reflects the end to a wonderful year of helping the vestibular community and preparation for an ambitious agenda for the New Year, with new programs and expanded services.  We hope that you will continue to be with us 2014 - Happy New Yearthroughout our journey to reduce diagnosis times and improve treatment effectiveness for vestibular patients worldwide.
Thank you for all your support this past year. May you have a Happy, Healthy and Prosperous New Year.