Provider Image: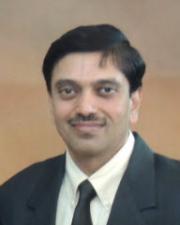 Certifications:
Distinctive honor of Dual Certification. ASHA Certified Audiologist (CCC-A) & Speech Pathologist (CCC-SLP). Fellow of American Academy of Audiology (FAAA). Licensed Audiologist & Speech Pathologist in the State of Tennessee. Certified in-network Provider and accept with major insurance carriers (both commercial & Govt.)
Provider Specialties:
ENT/Otolaryngologist
Otologist
Audiologist
Audiological Physician
Family/General Practitioner
Pediatrics
Geriatrics
Audiology Consultants LLC offers Audiology services in primary care and other settings across Middle Tennesse, with primary location in Smyrna, TN. We are committed to promoting early identification and management of ear, hearing and balance disorders in the Primary Care setting including new-born and infant hearing screening since 2004. Audiology is our passion and not a business.
We have "State of the Art equipment"  for Comprehensive Ear and hearing examination - ALL age group for Diagnosis and management of Vestibular disorders, Tinnitus, Vertigo / Dizziness / Imbalance, Sudden hearing loss. Excellent team work and coordinated Audiological / Vestibular management with referring physicians and specialists.
Perform Electrophysiological Tests / Vestibular eval, Special tests, Comprehensive Audiometry for diagnosis and management of middle ear, inner ear and auditory processing disorders.  We accept all major insurance, in-network provider for all major insurance carriers (both commercial & Govt.). Clinic Hours - Monday-Friday, 8 AM - 4.30 pm.  Questions and appointment, plese call the clinic at (615)625-7777 or e-mail: [email protected] . Thank you.-Dr.Shashi Dhar, Au.D.
Clinic Locations:
537 StoneCrest Parkway, Suite-100
United States