Provider Image: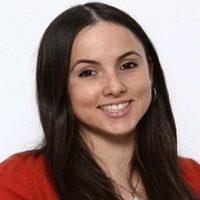 Certifications:
Master's degree, Physical Therapy: 2009 – 2011 Bachelors degree, Human Kinetics (Honours Kinesiology) Movement Science: 2004-2008
Alison is a graduate of the Master of Physical Therapy Program from the University of Western Ontario (2011). She began her post-secondary education at the University of Windsor, where she received a Bachelor of Human Kinetics (Honours Kinesiology) Movement Science, and graduated with distinction in 2008. She has also been a member of the Canadian Physiotherapy Association; Orthopaedic and Neurosciences Divisions, since 2009. Alison has extensive experience in the healthcare field as a kinesiologist and physiotherapist, and has worked in multiple care settings including acute care, long-term care, homecare, as well as orthopaedics and sport therapy.
Alison started working with Lifemark in 2014, and works largely with clients suffering from muskuloskeletal and neurological injures post motor vehicle accident. She completed the Lifemark Vestibular Rehabilitation training course in 2016. She has since been a participant in the Vestibular Mentorship Program in order to further her clinical skills and ability to provide quality care to her patients. She has also completed the Introductory and Advanced Vestibular Rehabilitation courses with Bernard Tonks in 2015. Alison has taken multple concussion management courses, further enabiling her to effectively treat client suffering from dizziness and balance disorders post mild traumatic brain injury. 
Alison's goal is for her clients to achieve optimal recovery and to acquire the knowledge and tools necessary to promote long-term injury prevention and quality of life. She strives to provide high-quality, patient-centered care, as well as the education needed to promote  patient empowerment and independence.
Clinic Locations:
(519) 966-6900
(519) 966-1329 fax