Provider Image: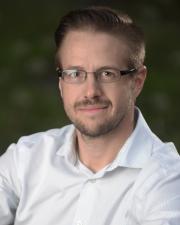 Certifications:
MSc Kinesiology, MSc Physiotherapy, Certificate in Vestibular Rehabilitation, Trained Provider Shift Concussion Management, Certified PGAP provider, Chronic Pain Masterclass
 Ryan has worked in the East Kootenay's of BC for the past 12 years and is the co-owner of Creekside Physiotherapy, a multidisciplinary clinic in rural Kimberley.
 His research in the relationship between attention, anxiety and balance led him to treating vestibular and other balance and dizziness related disorders. He also has an interest in working with chronic pain management and is a member of the Chronic Pain Masterclass through the Canadian Institute of Chronic Pain and Disability.
 Ryan joined the Shift Concussion Management Group in 2015 and has integrated concussion management into his practice. His background in vestibular rehabilitation and pain management has been an asset in working with post-concussive disorders. He has completed his certificate in Vestibular Rehabilitation through Emory University in 2017.
Clinic Locations: