Provider Image: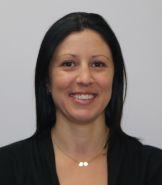 Certifications:
Certification in Vestibular Rehabilitation, 2009 Acupuncture Concussion management
Stephanie attended McGill university and graduated in 2005 with a degree in physiotherapy. Stephanie has completed several post-graduate training, including manual therapy, acupuncture, vestibular therapy and concussion management. She obtained her certification in vestibular rehabilitation from Emory University in 2009.
Stephanie is a member of the Canadian Physiotherapy Association and Vestibular Disorders Association. She is also registered with the College of Physical Therapists of British Columbia. She has been a member of the Lifemark Hazelwood team (formely known as Hazelwood Physiotherapy) since 2009.
Stephanie's practice has been focusing on vestibular therapy and post-concussion treatment since 2009 and she can also treat various musculoskeletal injuries. Stephanie has a special interest in educating her patients to help them manage their condition and help them reach their full potential. She is also fluent in French.
Clinic Locations:
16088-84th Avenue
Suite 203
Canada