Provider Image: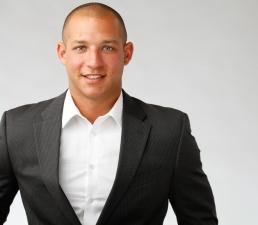 Certifications:
B.S. Biology Doctorate of Chiropractic Board Certified Diplomate of the American Chiropractic Neurology Board Board Eligible for the Fellowship of Diagnosis and Management of Concussion and Traumatic Brain Injury
Provider Specialties:
Neurologist
Alternative Medicine
Chiropractic
Functional neurology is a cutting-edge, new field of health care that utilizes the latest research in neuroscience and applies it to clinical practice. Simply put, vestibular problems will change firing patterns of the peripheral and central nerual pathways in the nervous system which will create imbalances in function and will manifest as mild to severe symptoms. Previous neurological imbalances, dietary problems, and lifestyle choices all can compound the dysfunction someone will experience when dealing with a vestibular problem. It is functional neurologists' job to identify the pathology, identify these  prior imbalances, identify the these co-existing issues, and to design individualized plans to address each person's unique problem. Brain-based therapies, individualized vestibular rehabilitation, electrical stimulation, oculomotor re-training, and manual therapies are utilized to heal the vestibular system by creating new neural networks in the brain in order to balance out the dysfunction. 
Dr. Albinder is a board certified functional neurologist, and a doctor of chiropractic. He specializes in the treatment of vestibular problems, migraine, and mTBI/TBI. He has worked with kids, adults, amateur and professional athletes, as well as elderly patients, and he has seen phenomenal results. Dr. Albinder typically sees people with vestibular issues that have not found success with traditional medical treatment of their problems. He is an out-of-the box thinker with a rich knowledge of the brain and body and a skill-set that can get you the relief you are looking for.
Clinic Locations: