Provider Image: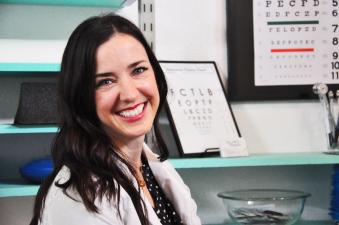 Certifications:
Valerie chose a path of specialization in vestibular rehab soon after earning a Doctorate in Physical Therapy from Texas State University. In the midst of working in a Outpatient Vestibular Clinic in Austin, Texas, Valerie attended Emory University to earn her Vestibular Rehabilitation Competency Certificate sponsored by the American Physical Therapy Association. Over the years, Valerie has obtained certifications in Pilates, Concussion Health Management, Vision Retaining, and LSVT BIG for individuals with Parkinson's Disease. ​
 
We can help and conveniently come to you!
 
Proudly serving the greater Fort Worth area.
 
Providing treatment for balance, dizziness, and movement disorders.
Due to the highly variable presentation and vast range of vestibular symptoms and movement disorders, patients often wade through missed diagnoses and ineffective treatments before finally arriving at an explanation and solution from a vestibular specialist.  
Valerie Johnson has a doctorate as well as special training and experience in this field of expertise, enabling her to differentially evaluate and identify underlying causes of dizziness, vertigo, imbalance, and falls. Balance Therapy, LLC welcomes and appreciates collaboration with an interdisciplinary team physicians and audiologists to ensure the best course of treatment for individuals.
Valerie has recently relocated to Fort Worth, Texas where she hopes to continue her work with balance and dizziness disorders, Parkinson's Disease, fall prevention, stroke, traumatic brain injuries, and post concussion syndrome.  
Thank you for your interest in Balance Therapy LLC.  We are dedicated to providing answers and relief to this often underserved and misunderstood population. 
Clinic Locations:
ph. (214) 356-8123
fax: (817) 782- 9726