Provider Image: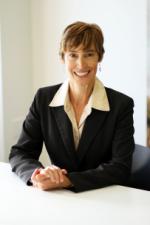 Certifications:
Board certified Geriatric Clinical Specialist
Provider Specialties:
Physical Therapist
Geriatrics
Back to Balance Physical Therapy and Wellness, Professional Corporation provides physical therapy services, specializing in vestibular and balance rehabilitation and continuing education courses.  Wendy Wood PT, DPT, GCS is the President and Director of this corporation.  She has extensive experience in the area of vestibular, oculomotor, and balance rehabilitation. She is a board certified Geriatric Clinical Specialist.   Wood has worked in specialized vestibular rehabilitation centers in California.  
She has brought her skills to outpatient clinics, rehabilitation centers, acute care hospitals, long-term care facilities, and home health. She was previously contracted with the Navy as the TBI Vestibular Physical Therapist at the Naval Hospital Camp Pendleton, treating service persons who had sustained traumatic brain injuries.  She brings this rich clinical experience and expertise to her lively seminars, having presented nationally for nearly 10 years.  Dr. Wood has presented with Cross Country Education, North American Seminars and is now a speaker with Motivations, Inc.  
She has served also as an educator and professor at Physical Therapy Programs at California State University, Fresno and the University of St. Augustine in San Marcos, CA.  Dr. Wood was a contributing writer to Physical Therapy Case Files Neurological Rehabilitation.  Additionally, Dr. Wood was invited by the Vestibular Special Interest group to present a podcast on Vestibular issues with the geriatric population.  She is currently serving on a critical appraisal team analyzing research articles for the SIG.  She has been a long time professional member of the Vestibular Disorders Association and a member of the APTA.
Clinic Locations:
30101 Town Center Drive
Suite 103
United States