Virtual Vestibular Conference
Partner with VeDA
VeDA provides a network and communications hub between all key stakeholders in the balance disorders arena. When you become a VeDA sponsor you gain:
Access to our audience of patients, their loved ones, and the healthcare professionals who care for them.
Connections to a network of vestibular experts.
Increased credibility by association with America's most trusted independent balance and hearing organization.
Custom solutions and initiatives born from our partnership.
Corporate social responsibility programs that will score highly with your staff and clients.
Limited and carefully selected partnership opportunities for true market leaders.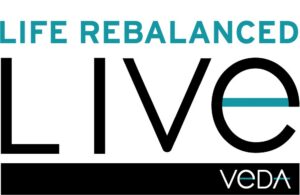 Conference Site Branding
This benefit is exclusive to Gold sponsors.
Your organization's name and logo is placed on the event website banner and home page. Over the five days of the conference, your logo might be viewed over 7,000 times.
Website
All sponsors will be recognized on VeDA's website.
Gold sponsors - premium placement of your logo with a link back to your website and a short statement of why you support VeDA
Silver sponsors - logo with a link back to your website
Bronze sponsors - logo only
Event App
Your organization's name and logo are shown on the event mobile app's Home Page, Agenda Page, and/or Attendee Profile Page (depending on sponsorship level).
E-Newsletter
All sponsors receive recognition in VeDA's monthly newsletters to patients (V-News) and vestibular healthcare professionals (V-News Pro).
On the Level
All sponsors are recognized in On the Level, VeDA's quarterly newsletter, distributed to over 2,500 people. Logo size and placement vary according to sponsorship level (Gold sponsors receive premium placement).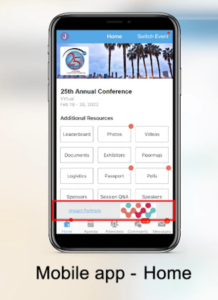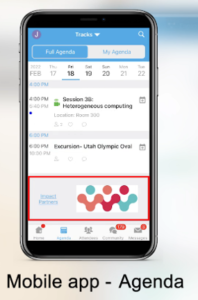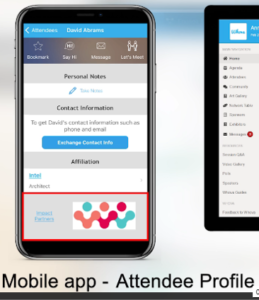 Logo on home page of mobile app
Logo with link on VeDA web page with support statement
Logo in banner on event website
PLUS, all Silver level benefits

Logo on agenda page of mobile app
Logo with link onVeDA web page
PLUS, all Bronze level benefits

Logo on profile page of mobile app
Logo on VeDA webpage.
PLUS, all Session level benefits

Logo on session page of event website and mobile app
Mention in V-News, V-News Pro, conference communications, and On the Level
Name on VeDA webpage
From last year's conference:
The webpage was viewed 16,689 times.
1,200 people registered for the live event and 240 purchased recordings.
Attendees came from 13 different countries.
Attendees ages ranged from 18 to over 90 years old, with many in the 60-69 age range.
The Hainlen Discovery Fund of the University of Minnesota, Department of Otolaryngology returns as our lead sponsor.