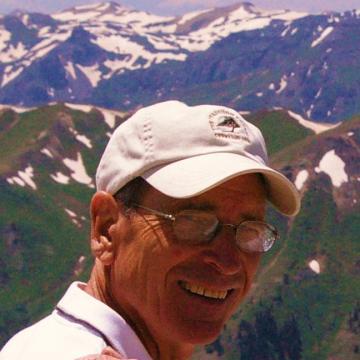 I had a case of bronchitis a couple of months ago and after about a week of dealing with it I woke up and fell over hitting my head on the floor. I was unable to walk without assistance and light and sounds were very uncomfortable. After another visit to my PCP, I insisted I get a referral to an ENT. The ENT gave me a hearing test and although I already had severe hearing loss, the results did not show more loss of hearing and he prescribed a PT who specializes in Vestibular disorders (Kathleen Stross, Houston, Tx area). She is highly qualified and came to my home and I have had 5 visits over 1.5 months. She enabled me to walk by myself the first visit which was a mircle for me. We believe I have Vestibular Neuritis but no official diagnosis has been determined since I am on a Medicare HMO and it takes an act of God plus an interplanetary review to get to the right Drs. I have a neurologist appointment in Jan. 2018 which I will cancel (too far away to do any good now and I am changing providers on Jan. 1, 2018). Will start over with my new provider in Jan.
I feel very lucky so far after reading some of the posts on this forum. I have had remarkable progress but I think I am about 90%. The last 10% could take much longer but I have accepted that for what it is and will do everythng I can to keep imporving and get as close to my normal as possible. I am able to drive, sort-of play golf and most other things for myself. My PT wanted me to start doing the things I used to do or want to do so I have gone to the range to hit balls. At first I could hit balls with balance issues but I could not follow the ball when hit. But this exercise has helped me improve more rapidly than if I had not. I was relucant about going to the golf course because I did not know what I could do and was fearful that I might not be able to play again. Golf has been a good therapy for me before my VN occured. It is outdoors, provides some physical exercise and my wife has about 4-5 hours relief while I am gone......haha
There are some things I know I can't handle yet like climbing up on anything without a lot of support and even then I will avoid it. My PT thinks I can get close to 100% of my former life but there will be adjustments in my brain to accommodate for differences. I am hoping I can continue toward a normal life. I do have better days than other days and am reminded that I am not there yet.
I have experienced some unsteadiness in my hands (quiver) at times that was not there before all of this. I am 75 but in very good health. Don't take any medications (just vitamins, etc.). Maybe the quivering will dissipate or maybe I am getting older...
Someone on the forums mentioned "bobble head" and that sort of describes me if I am moving. I am doing exercises and especially eye coordination. One of the ones I use is a small rubber hollow ball with a couple of holes in it (actually a dog toy). It has irregular bounces which forces me to visually follow the ball's every motion. My PT has encouraged me to invent ways for me to get real world experiences with exercises not just text book ones. She says the text book ones are intended to get me to the place where I can experience real world ones that occur in daily life. I also went on YouTube and found some interesting and a few helpful videos on Vestibular Disorders that people have posted.
LIke others have said, this is a club you don't want to have to join, but I am glad I have found it as your posts have already given me information and encouragement. I have determined that there are so many variations to Vestibular Disorders that no one thing will answer all the questions or solve all the issues. Thanks for sharing and participating in our recoveries.
John