Staff
VEDA's small but efficient staff understands the difficulties faced by people with vestibular disorders. We are here to help!
Cynthia Ryan MBA, Executive Director

Cynthia has worked in non-profit management for over 10 years, and previously was General Manager and Vice President of a financial research firm. Cynthia's mother, Eileene, suffers from Meniere's Disease. Cynthia enjoys hiking, reading, and volunteering with local animal welfare organizations. She and her husband, Tod, are the proud caretakers of three cats and their loyal pooch, Fionn MacCool.
Tony Staser, Development & Membership Director

Tony brings years of experience to VEDA from national non-profits such as the American Heart Association and the Ronald McDonald House Charities. He has been fundraising since he was a little tot going door-to-door collecting coins for the Jerry Lewis Telethon and local charities. Tony has a personal connection to VEDA - his mother suffers from BPPV. Tony enjoys spending time with his partner of 15 years and their two dogs, Pineki and Chloe. Tony is proud to be a "foodie" and enjoys exploring unique places around the world.
Christina Conner, Membership & Development Coordinator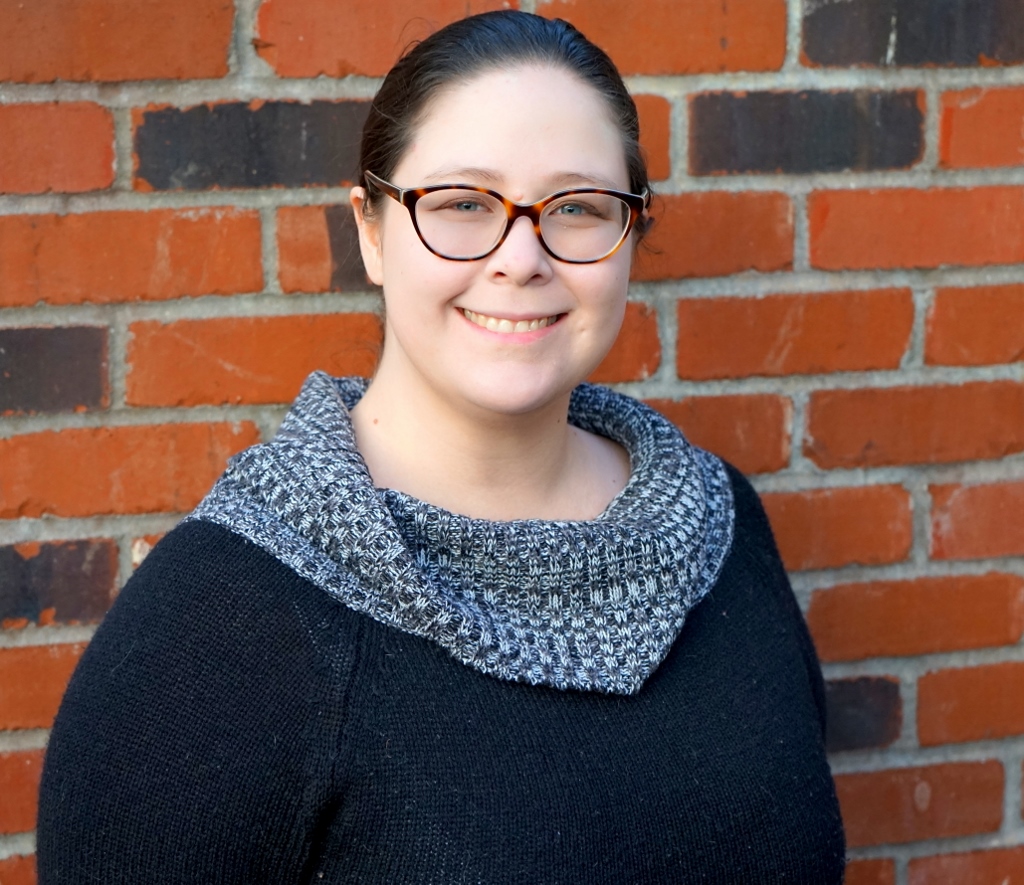 Christina has worked with members in several different organizations, most recently as the Membership and Special Events Manager at the Morris Museum in Morristown, New Jersey. Christina has volunteered with organizations like the Girl Scouts and AmeriCorps. Christina recently moved to Portland, Oregon from the Greater New York City area and is looking forward to experiencing all the City of Roses has to offer. "It is my mission to help make the world a better place," says Christina. "I am very excited to become a part of the team at VEDA and work to increase its impact."
In her spare time, Christina is an avid reader who also enjoys knitting and hiking.
Karen Ilari, Administrative Support Coordinator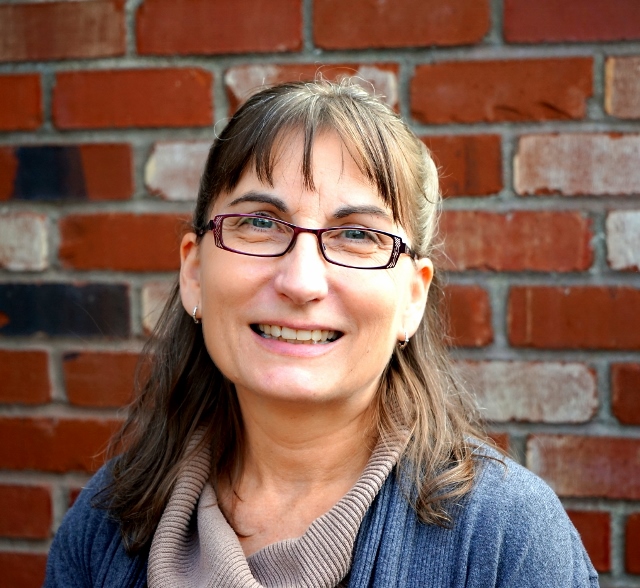 Karen works for VEDA part-time. She has worked in accounting for many years in both the profit and non-profit sectors. Karen spends the rest of her time on her other love - painting. She sells her paintings on her online store and teaches painting through online videos. She and her husband, Bill, are empty nesters with four children, three grandchildren (so far!) and one very spoiled kitty named Pooty.
Fionn MacCool, Canine Morale Officer

Fionn enjoys walks, pets, and belly rubs. He also enjoys riding in his bike cart and waving his tail in greeting at the people who pause to watch. Fionn takes his role of morale officer very seriously, using his smile, wag, and generally happy demeanor to lift the spirits of everyone he meets. While in the office Fionn greets each employee periodically throughout the day to make sure they have taken a break to pet him and smile. Fionn promotes awareness about cats, dogs, and rabbits with vestibular disorders, and encourages pet owners to spay and neuter their four-legged family members.
Board of Directors
VEDA's board of directors is composed of people who have been diagnosed with one or more vestibular disorders, friends and family members of vestibular patients, and medical specialists in the vestibular field. Their focus is to expand awareness for vestibular disorders while improving care and treatment for patients suffering from vestibular dysfunction.
Sheelah Woodhouse, BScPT, President (Calgary, Alberta - Canada)

Louise Geib, M.Ed., Vice President (Atlantic Beach, FL)

Stacey Buckner, PT, DPT, Secretary (North Potomac, MD)

Gary Breitbord, Acting Treasurer (Holliston, MA)

Jill Craig, MA (Hillsboro, OR)

Dennis Fitzgerald, MD (Baltimore, MD)
John King, PhD (Bloomsburg, PA)


Medical & Scientific Advisory Board
VEDA's medical and scientific advisors represent the best and most well-respected professionals in the vestibular community. Our advisors hail from such notable institutions as Massachusettes Eye and Ear, Harvard Medical School, Vanderbilt University, Duke University, the Mayo Clinic, Northwestern University Medical School, Johns Hopkins Hospital, and Oregon Health Sciences University. With experience in direct patient care, research and teaching, our advisors provide oversight to VEDA's published materials, ensuring data that is accurate, timely and scientifically relevant. 
P. Ashley Wackym, MD - Chair
President, Ear & Skull Base Center
Clinical Vice President of Research, Legacy Health Care Centers
Portland, OR
Rick Clendaniel, PT, PhD
Doctor of Physical Therapy Division
Duke University of Medicine
Durham, NC
Joel A. Goebel, MD, FACS
Director, Vestibular & Oculomotor Laboratory
Department of Otolaryngology—Head & Neck Surgery
Washington University School of Medicine
Saint Louis, MO
Timothy C. Hain, MD
Otoneurologist
Professor, Departments of Neurology, Physical Therapy, and Otolaryngology
Northwestern University Medical School
Chicago, IL
Janet Helminski, PT, PhD
Professor, College of Health Science
Midwestern University
Chicago, Illinois
Gary Jacobson, PhD
Professor, Division of Audiology
Department of Hearing and Speech Sciences
Co-Director, Bill Wilkerson Center for Otolargyngology and Communication Services
Vanderbilt University
Nashville, TN
Jeffrey Kramer, MD
Neurologist
Clinical Co-Director, Comprehensive Dizziness Center
Chief, Section of Neurology
Mercy Hospital & Medical Center
Chicago, IL
David Newman-Toker, MD, PhD
Associate Professor
Department of Neurology
The Johns Hopkins University School of Medicine
James Phillips, PhD
Associate Professor
Director, Dizziness & Balance Center
Dept. Of Otolaryngology
University of Washington
Seattle, Washington
Steven Rauch, MD
Professor and Vice Chair for Academic Affairs
Harvard Medical School
Department of Otology and Laryngology
Mass Eye and Ear Infirmary
Chief Vestibular Division, Otolargyngology Department
Boston, MA
Jay Rubinstein, MD, PhD
Professor, Otolaryngology & Bioengineering
University of Washington
Director of Virginia Merrill Bloedel Hearing Research Center
Seattle, Washington
Michael Schubert, PT, PhD
Associate Professor
Johns Hopkins University School of Medicine
Dept. of Otolaryngology Head & Neck Surgery
Baltimore, MD
Alain Semont, PhD, PT
Physical Therapist
Vestibular Rehabilitation Center
Paris, France
Neil T. Shepard, PhD
Professor of Audiology
Director, Dizziness and Balance Disorders Program
Mayo Clinic
Rochester, MN
Hinrich Staecker, MD, PhD
Professor, Otolaryngology
University of Kansas School of Medicine
Kansas City, Kansas
Conrad Wall III, PhD
Director, Vestibular Laboratory
Massachusetts Eye & Ear Infirmary
Boston, MA
Jack J. Wazen, MD, FACS
Neurotologist
Director of Research, Silverstein Institute
Sarasota, FL
Trustees:
Susan J. Herdman, PT, PhD, FAPTA
Professor of Rehabilitation Medicine
Director, Division of Physical Therapy
Director, Vestibular Rehabilitation
Emory University
Atlanta, GA