WAYS TO CELEBRATE #GIVINGTUESDAY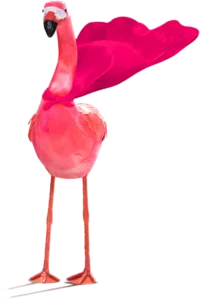 Rags to Riches: A Lesson In Giving Back

Robert is a first-generation Mexican-American who grew up in a large Catholic family in extreme poverty. He was the youngest of eight brothers and wryly remembers wearing hand-me-downs that had clothed seven bodies before his. The shoes rarely survived being worn by seven pairs of feet, and Robert oftentimes wore torn ragged socks instead.
His parents immigrated on one of the infamous cattle trains from Mexico to Arizona where impoverishment continued to be a significant factor. Robert recalls growing up on the proverbial wrong side of the tracks, schooled with other so-called undesirables like Native Americans, in a segregated town that wouldn't allow Mexicans to swim in the local pool.
Seeing the literal line in the sand that separated affluence from penury, Robert realized at a young age that one side had better houses, better schools, and better opportunities. He became acutely conscious that education was the key to overcoming his humble beginnings. When his mother died at 91, Robert and his wife started a fund to help women who face similar challenges gain access to a quality education. To this end, working with local retired school teachers, the charity provides money for rent, books, and college tuition for poor students, predominantly women, in Teocaltiche, Jalisco, Mexico. Twenty have graduated and gone on to become teachers, accountants, engineers, doctors, and dentists, increasing their income potential almost ten-fold. There are currently eight students in progress as Robert continues this and other philanthropic projects.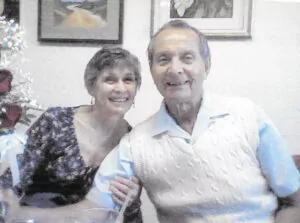 Aside from being an incredibly successful and civic-minded business person, Robert was also an avid gym rat and exercise aficionado whose life was disrupted when he began experiencing minor and erratic visual disturbances in 2007. His visual issues worsened, and he also began to suffer severe full-body weakness, terrifying episodes in which he couldn't talk or eat, and several times his terrified wife took him to emergency rooms. Doctors found nothing wrong with him. These unexplained and debilitating episodes continued.
After 14 years of ineffectual treatment and lackluster diagnoses, Robert did his own research about his symptoms and eventually turned to complementary therapies to support his wellness, avoiding processed foods, eating an organic diet, and taking supplements, and vestibular symptoms have diminished tremendously.
At 83, having survived a five-way bypass, Robert is continuing his amazing philanthropic work from home, sending monthly donations not only to the students in Jalisco but also to a local orphanage, Ciudad De Los Niños ("the city of children"). As a result of his experience with vestibular disorder and the difficulty he had finding diagnosis and effective treatment, Robert was also inspired to be a generous current and legacy supporter of VeDA. Thanks to donors like Robert, VeDA is able to support millions of people with vestibular dysfunction on their journey back to balance.
The Vestibular Disorders Association (VeDA) supports the global community of vestibular patients, their families, friends, and healthcare professionals who specialize in vestibular medicine. Together, we can make "vestibular" visible.
Provides educational resources to patients and their family members so they can learn about vestibular disorders and become advocates for their own healthcare.

Connects people with specially-trained healthcare professionals so they can get an accurate diagnosis and effective treatment.

Supports and encourages people with chronic vestibular illness who feel lost and alone.
VeDA's Community Resource Coordinator provides one-on-one coaching to more than 900 people each year.
3 million people visit VeDA's website annually looking for answers.