To raise awareness about Steps-2-Balance (S2B) May 15-21, VeDA is hosting its first-ever poetry contest: Poetry-4-Balance!
2022 Poetry Contest Winners
1st Place
FALLEN BY AMY PHILLIPS
What fell to the ground was not me. My job, the firm muscle beneath my sleeves, fiery and firing synapses. I tried to hold on. My grip was pried open.
Across the fallen tree of memories and dreams, I teetered with arms outstretched for balance, the promise of solid footing ahead.
Runners-up
SPINNING TO SHORE BY LAURA ROSE
Drunk without intoxication,
Swimming in a sea of medical navigation.
The water churns, rain begins to pour,
I paddle, progress on my journey to shore.
THRIVING BY RACHAEL GINGRICH
Rocking and swaying, like on a boat.
Rocking and swaying, always afloat.
I want to get off this horrible ride.
I will learn to thrive, while riding the tide.
Why Poetry?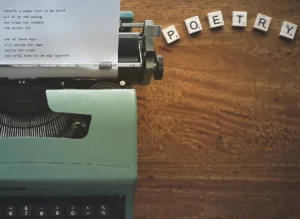 It's timely: April is National Poetry Month

Boosts memory

Encourages self-reflection

Provides comfort during times of stress or trauma

Emotional outlet

Is inclusive, regardless of physical ability
The theme of S2B this year is recovery and finding a life rebalanced. We've put together a bevy of tools to help you start rhyming (or not).
Get Some Poetic Inspiration
James Hainlen, PhD, a vestibular patient himself, instructed two accessible and fun 30-minute sessions of "Poetry with a Purpose" via FaceBook Live geared toward teaching poetry writing to vestibular patients. These two sessions are not meant to be an academic poetry class. The goal is to get people with vestibular disorders to share their emotions and experiences for understanding and healing. Open to people with vestibular disorders and those who love and support them. Handouts will be available for those who have difficulty watching a screen.
Session 1 Recording 

Questions about poetry and vestibular disorders
Analysis of "If You Wish to Know Me"
Discussion about metaphor
Some tips for writing poetry

Session 2 Recording

Analysis of six famous 4-line poetry excerpts
Consider incorporating keywords around our 2022 theme of recovery
balance or rebalance
steps
Vestie
progress
journey
empower
warrior
Take advantage of online resources
Learn about rhyming words and phrases to make your poem stand out.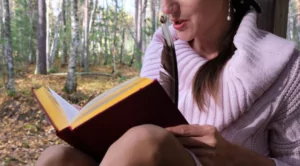 Learn about rhyme schemes and make your poem really memorable.
Really challenge your poetry writing and learn about meter.
Wear some P4B swag
In addition to new S2B merchandise, we have P4B clothes available for purchase in our VeDA online store.