HELP VEDA "Defeat Dizziness"

™
Save the Date: September 14 - 20, 2015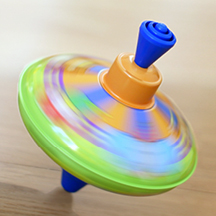 The goal of Balance Awareness Week is to reduce the time it takes to diagnose a vestibular disorder. We help patients recognize the symptoms of a vestibular disorder and urge them to seek help from a professional specialist. We also encourage family and friends to learn more about vestibular disorders so they can support their loved ones' who are suffering from dizziness and other debilitating symptoms.
You can make a difference!
For questions regarding how you might get involved in Balance Awareness Week, please contact Tony Staser, Development Director at tony.staser@vestibular.org or (503) 294-9085. 
Nonprofit Partners
VEDA is partnering with Ménière's Society UK, Ménière's Australia, Acoustic Neuroma Association, American Tinnitus Association, Association of Migraine Disorders, British Columbia Balance & Dizziness Disorders Association, and American Physical Therapy Association - SIG,  to raise awareness for vestibular disorders worldwide. Please visit our partner's websites to learn how they are supporting people with Ménière's disease and other balance disorders.
Event Sponsors
Click here to learn about our Balance Awareness Week sponsors.