Advocates at Work
In preparation for Balance Awareness Week (BAW) 2023, happening September 17-23, these VeDA volunteers share what they are doing to "make vestibular visible" during this annual awareness event.
Learn More About BAW      Register for BAW
Volunteers Raising Awareness
Dr. Danielle Tolman

I've been celebrating Balance Awareness Week as a clinician for several years now, and each year I try to find some new way to garner a little more awareness. Over the years, I've amassed a pretty significant collection of flamingo memorabilia and decorations that "flock" the clinic in full force. Aside from being a "Vestibuloholic", I've also been dubbed the Crazy Flamingo Lady by my coworkers and patients. This year, we're stepping outside of the clinic to raise awareness in a new way. My clinic will spend the month "flocking" the yards of businesses and past patients with lawn flamingos complete with a sign stating their purpose to celebrate BAW. Then, they'll be asked to provide us with a nomination for a new home for the flock. Our hope is to start a conversation around our town about why these flashy flamingos keep popping up, while also engaging referral sources.
Rick Siemon
I work for the Township of Monroe (Middlesex County, NJ) and they are going to officially recognize Balance Awareness Week. The Mayor's Office has confirmed and he will be signing a Proclamation to make it official. They typically share this on the township's social media page, which has about 5,900 followers. It will also be in their weekly e-newsletter to the residents. This is just one example of how you can take your message to your local community.
Lynn Johnson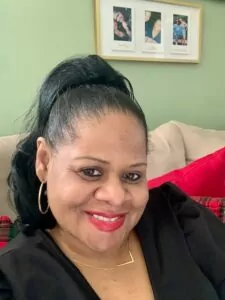 This is one of my favorite events with VeDA. Struggling with a vestibular disorder is difficult and challenging especially when doctors, professionals, family & friends know so little about it. I felt like no one could help. This is why Balance Awareness Week is so important to me. It is essential to spread awareness and make "vestibular" visible.
This year I am committed to doing the following:
I made a personal campaign page and joined the flamingo flock (team ambassadors) to help raise funding.
I made a cash donation to VeDA to help advance our mission.
I will host an information table for my community at a resource fair, sharing valuable resources from VeDA and information on vestibular disorders.
I will share my personal story of my vestibular journey at an in-person group gathering.
I will wear my VeDA apparel and t-shirts throughout the week to let my wardrobe do the talking and start a conversation.
I will post updates on social media. I will share information and tidbits about vestibular disorders and VeDA to my Facebook, Instagram, and Threads accounts throughout the week.
I hope many others will join me and other Ambassadors during this special week to make vestibular visible.
Dana Tress and Her Flock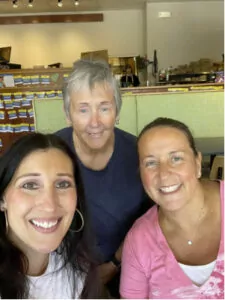 We now have ambassadors from east to west and we can't wait to raise awareness for this year's Balance Awareness Week.
Our overall theme for the week is "Splash into Balance." At Smith Balance and Concussion Clinic, where I work, it will be decked out from a photo booth with Fiona to show balance and strengthening exercises on the wall. We will be offering classes that week centered on balance and strength. These classes will be offered at no charge that week and open to the local community.
VeDA Ambassadors and members of the Flock, Pat Filipek and Marissa Aldrete, will have a table set up in the clinic featuring information about VeDA and fun giveaways to educate the community about vestibular disorders.
On social media the Flock plans to use the word "SPLASH" and share what each letter means when it comes to balance and vestibular disorders. They are also planning to do reels to inform others about different types of vestibular disorders.