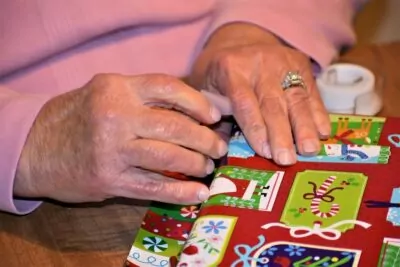 If your budget is tight during the holidays, and you're dealing with a chronic illness, consider these suggestions to celebrate without straining your finances or health:  
Set a Realistic Budget: Determine how much you can

afford to spend on gifts, decorations, and activities.

Stick to your budget to avoid financial stress. 

Handmade Gifts: Get creative and make personalized

gifts. Handcrafted items often carry more sentimental

value than store-bought ones.  

Secret Santa or Gift Exchanges: Suggest a gift exchange

with family and friends to reduce the number of presents

you need to buy.  

Prioritize Necessities: Focus your spending on essentials

like medication and medical supplies. Ensure you have

what you need to manage your chronic illness effectively.  

Plan Low-Cost Activities: Opt for budget-friendly

activities like watching holiday movies, playing board

games, or taking a walk to enjoy the festive atmosphere.  

Explore Free Events: Check out free or low-cost holiday

events, like community tree-lighting ceremonies or local

parades.  

Communicate Openly: Discuss your financial constraints

with family and friends. They may appreciate your

honesty and be understanding of your situation.  

Focus on Self-Care: Prioritize your health by managing

your chronic illness and practicing self-care. This can help

reduce the stress that often comes with the holiday

season.  

Volunteer: Consider giving your time to local charities

or organizations. Volunteering can be a meaningful way to

spread holiday cheer without spending money. 

Limit Decorations: You don't need an elaborate

display. Simple decorations, such as homemade ornaments

or a string of lights can create a festive atmosphere.  

Barter or Trade: Trade skills or services with friends

and family instead of purchasing gifts. For example, you

can offer to pet-sit in exchange for a homemade gift.  
Remember that the holiday season is about spending quality time with loved ones and showing appreciation, not just about material gifts. By being creative and  mindful of your health and budget, you can have a  meaningful and enjoyable holiday season.