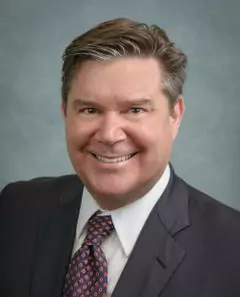 Help Reduce Diagnosis Times for Patients with Inner Ear & Brain Balance Disorders
PORTLAND, OR – The Vestibular Disorders Association (VeDA) honors P. Ashley Wackym MD, FACS, FAAP with the VeDA Champion of Vestibular Medicine Award in recognition of his outstanding service to the global vestibular community.
"Champions of Vestibular Medicine are medical professionals who have had significant impact on increasing awareness of vestibular disorders," says Cynthia Ryan, VeDA's executive director. "Thanks to their leadership we're seeing new diagnostic and treatment protocols that help reduce diagnosis times and increase treatment effectiveness."
"So many vestibular patients suffer for years before receiving an accurate diagnosis, if they ever get one," says Kathleen Stross, DPT, PT, MS, CHC, President of VeDA's board of directors. "VeDA's number one goal is to reduce the time it takes to diagnose a vestibular disorder. We want to shine a light on these invisible illnesses so that vestibular patients don't feel so alone."
About Vestibular Disorders
The vestibular system includes the parts of the inner ear and brain that process the sensory information involved with controlling balance and eye movements. If disease or injury damages these processing areas, vestibular disorders can result. Vestibular disorders can also result from or be worsened by genetic or environmental conditions. Many occur for unknown reasons.
One large epidemiological study estimates that as many as 35 of adults aged 40 years or older in the United States—approximately 69 million Americans—have experienced some form of vestibular dysfunction.
Meet VeDA's Champion of Vestibular Medicine
P. Ashley Wackym MD, FACS, FAAP is Professor and Chairman of the Department of Otolaryngology –Head and Neck Surgery at the Rutgers Robert Wood Johnson Medical School and Chancellor's Scholar of the Rutgers Biomedical Health Sciences in New Brunswick, New Jersey. He has received many awards, including the Nicholas Torok Vestibular Award of the American Neurotology Society; the Edmund Prince Fowler Award of the American Laryngological, Rhinological, and Otological Society, Inc.; the Distinguished Service Award from the American Academy of Otolaryngology – Head and Neck Surgery; the William H. Call Research Award from the Pacific Coast Oto-Ophthalmological Society; and the Vice President's Research Award and the Shirley Baron Research Award from the Western Section of the American Laryngological, Rhinological, and Otological Society. Dr. Wackym's clinical emphasis is on the surgical rehabilitation of hearing losses, including cochlear and auditory brainstem implantation, vestibular disorders, Gamma Knife radiosurgery of skull base tumors, and hearing preservation in acoustic neuroma surgery. He has performed more than 750 cochlear implants. Wackym earned an MD from Vanderbilt University School of Medicine in Nashville Tennessee. He has published more than 200 articles and books, primarily relating to otologic pathology and cochlear implantation. Dr. Wackym has served as the Chair of VeDA's Medical and Scientific Advisory Board since 2012, where he has led initiatives to ensure that vestibular medicine is represented in the strategic priorities of government health authorities.
About the Vestibular Disorders Association
For over 30 years, the Vestibular Disorders Association has provided objective information, advocacy, and a caring support network to people with vestibular disorders and the health professionals who treat them. The organization is headquartered in Portland, Oregon. For more information, call 800.837.8428 or visit vestibular.org.
About the award: VeDA's Champion of Medicine Award is an honorary recognition for exceptional service to the vestibular community. No monetary gifts are exchanged.