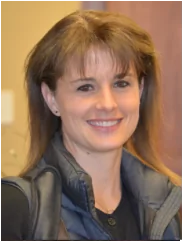 Vestibular disorders do not belong to one healthcare specialty, but require a multi-disciplinary approach to ensure that patients are accurately diagnosed and effectively treated.
By Kim Fox, DPT – Asheville Balance and Vestibular Center
Often patients are referred by their primary care provider to several different healthcare specialists, who may or may not communicate with each other to ensure that the patient receives coordinated care. For optimal results, vestibular patients should be treated by a team of healthcare providers who have additional training in vestibular disorders, working together for the patient's overall well-being.
An example of an integrated balance center that provides easy access to a variety of specialized independent providers under one roof is the Asheville Balance and Vestibular Center (ABVC) in Asheville, North Carolina. Providers include physicians, physical therapists, audiologists, psychologist, registered dietitian, and acupuncturist. Each provider has received additional training in balance and vestibular disorders.
"The center was born out of a vision and a need to enhance the quality of care for vertiginous patients," says ABVC founder, Dr. Kimberly Fox, PT, DPT.
"The concept of ABVC is not new," says Fox. "Select hospitals have vestibular centers with a multi-disciplinary approach, but it is not as common for an independent clinic to bring together the right equipment and an integrated team with a specialized focus caring for vestibular patients." At ABVC, each provider spends time observing and cross training to better understand the roles which other providers play in this collaborative environment. "The goal is to figure out the problem and get patients better as quickly as possible," says Fox. 
ABVC physical therapists are referred to as vestibular providers because they have dedicated their efforts exclusively to balance and vestibular disorders and have extensive training in evaluating and treating vestibular patients. Each has a Doctorate degree in Physical Therapy (DPT) and has also undergone extensive coursework and additional training to become specialized and proficient, well beyond routine vestibular training.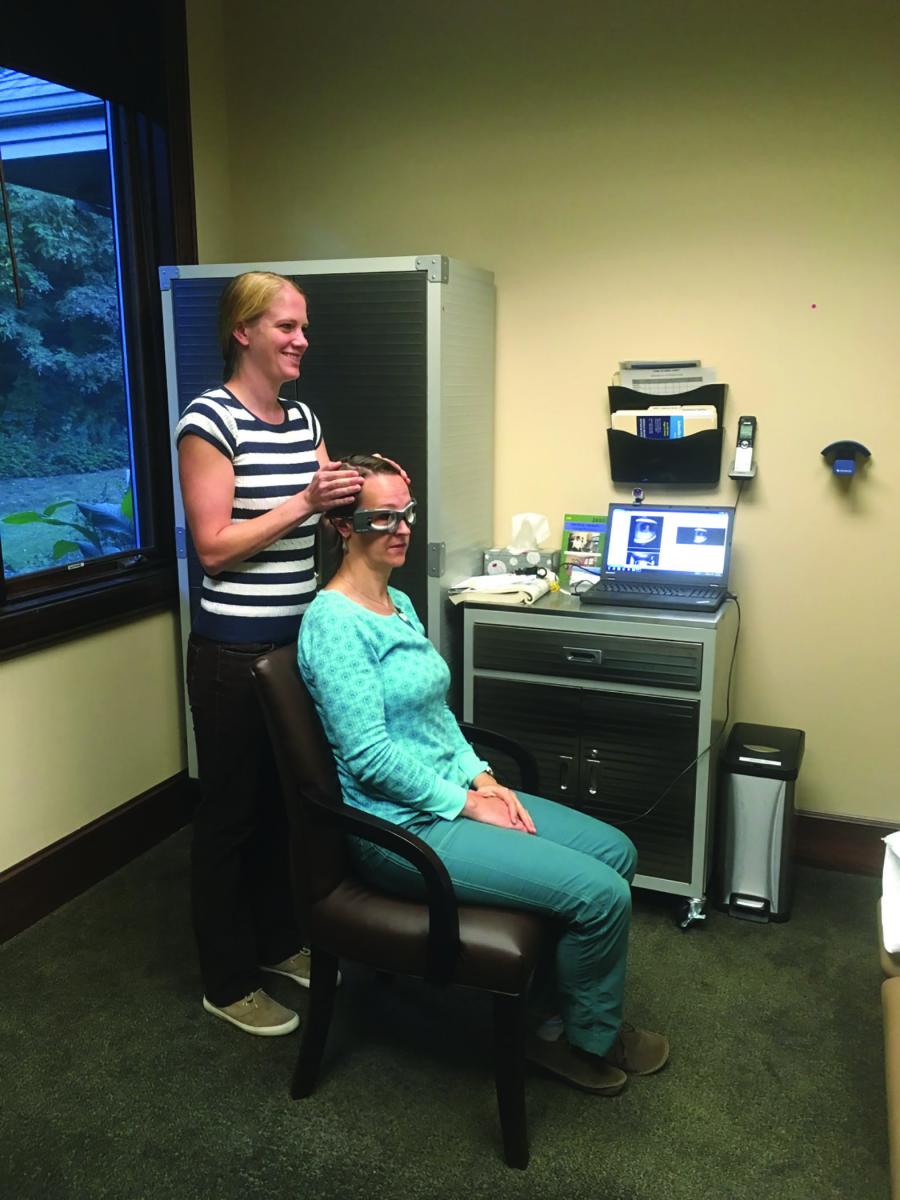 It is important to determine which specialist each patient needs to see. At ABVC, initial evaluations are typically performed by the physical therapists. A proper vestibular evaluation may require longer than normal session times to ensure that a thorough assessment either leads to an accurate diagnosis or a referral to the appropriate specialist(s), eliminating the need to see multiple providers and many months of waiting. Physician services can then be expedited when needed as a thorough history taking and initial, hands-on assessment has already been performed.
VNG testing beyond the basic battery of tests is performed by the physical therapists, when deemed medically necessary, in order to help find the root cause of the problem. Interpretation of test results and determining the best course of treatment are a collaborative approach between the physicians and physical therapists. Additional testing performed at ABVC include use of infra-red video goggles (when full VNG testing is not necessary), caloric testing, computerized balance platform testing, Video Head Impulse Testing (vHIT), and Suppression Head Impulse Testing (SHIMP). Audiometry, Auditory Brainstem Response (ABR) testing and Vestibular Evoked Myogenic Potential (VEMP) testing are performed by a team of skillful audiologists (AuD, Doctor of Audiology). 
Many patients undergo vestibular rehabilitation therapy. The rehabilitation gym has an array of equipment, from low tech to high tech, for the purpose of promoting recovery and to enhancing strength, balance, conditioning, and function. A ceiling mounted harness track allows higher level challenges without compromising patient or therapist safety. The number one goal is for patients to maximize their potential, but ABVC's therapists also try to elevate the fun factor!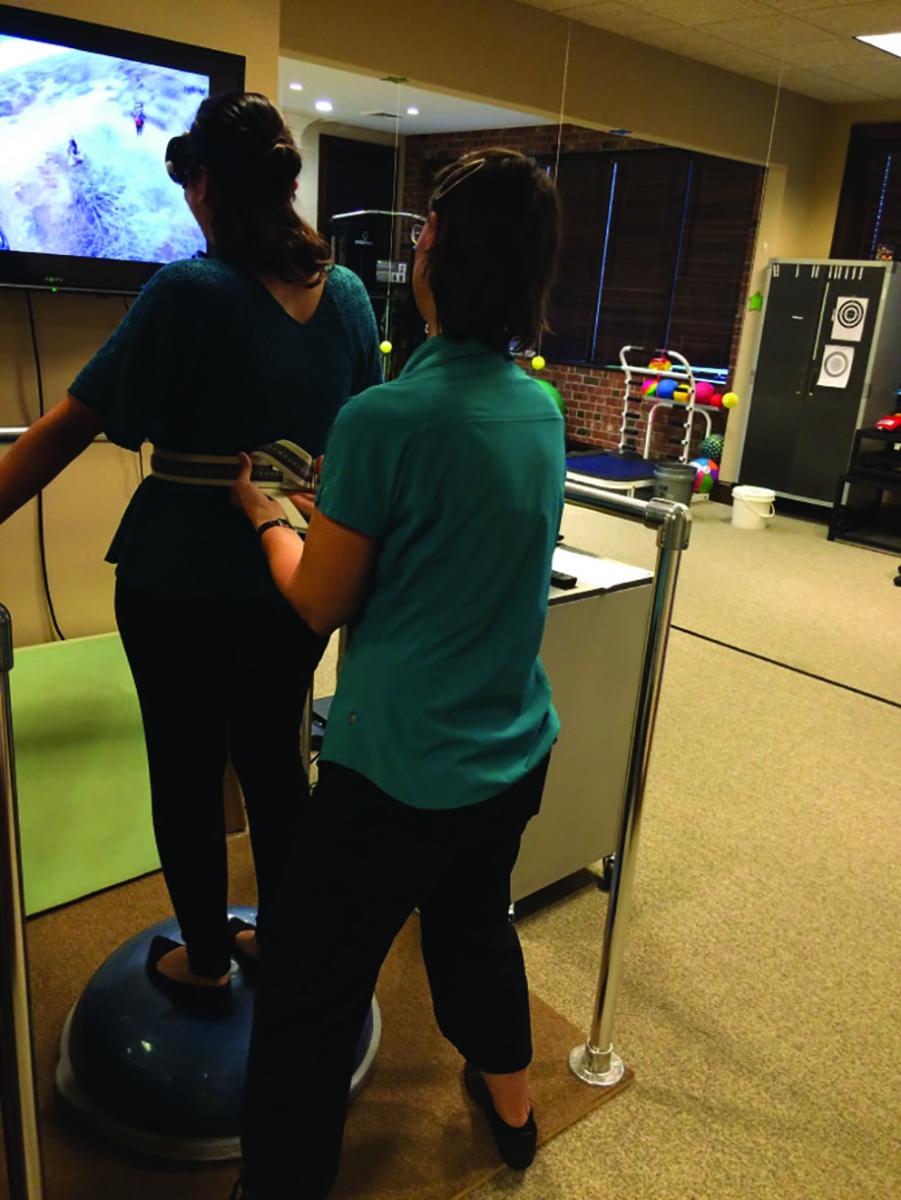 Not all vestibular disorders can be "cured". Recovering from or, when necessary, learning to live with a vestibular disorder can be challenging. Anatomical pathways between the vestibular system and those that deal with anxiety and depression appear to overlap, therefore, one faulty system can compromise the other, leading to additional symptoms. Mental health counselors serve a dual role when working with vestibular patients. They address the psychological component to aid in a complete recovery or help patients learn coping strategies to live with a vestibular disorder, while also finding acceptance for any physical and/or cognitive limitations. 
Additional services on site include acupuncture and nutrition. Gaining popularity with patients and in the medical literature for non-pharmaceutical approaches to improve wellness, acupuncture addresses mind, body, and spirit connections while the registered dietitian focuses on dietary and nutritional components to restore and maximize wellness.
Part of building an integrated balance center is starting with a knowledgeable team who share a common passion for the treatment of vestibular patients. "Some providers love working with and helping this patient population," says Fox. "We are certainly a dedicated group of them."