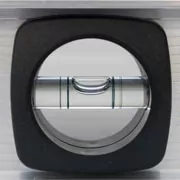 A survey of MdDS patients was conducted by a patient support group in Australia and reports on demographics, diagnosis, symptoms, and treatments used.
MdDS AUSTRALIA COMMUNITY SURVEY – December 2015
Prepared by: Chris Daws, Leader MdDS Australia Patient Support Group

The following data constitutes information supplied by members of the MdDS Australia Community. 
PURPOSE
To report on the status of the current MdDS Australia Community, highlighting significant changes to data collected in December 2014.
HISTORY
In December 2014, the MdDS Australia Community comprised of n=40. We have now doubled that number. Many thanks to increased awareness that has come about from researchers and Drs alike. 
GENERAL
2015
Median Age

41 years
Median Duration

4.5 years
Duration < 1year

22.7%
Duration 1-5 years

43.2%
Duration 5-10 years

13.6%
Duration 10+ years

9.1%
ONSET
There are really no surprises here….as far as cruising goes. Air travel is certainly ranking higher and being recognised as a trigger for Mal de Debarquement Syndrome. 
| | | |
| --- | --- | --- |
| | 2015 | 2014 |
| Cruise | 60.47% | 69.23% |
| Air Travel | 25.58% | 3.85% |
| Spontaneous/Other | 13.95% | 30.70% |
DIAGNOSIS RATE AND TYPE
MdDS in itself is a challenge for some medical professionals who are unfamiliar with the condition. Many go misdiagnosed or undiagnosed. One of the aims of MdDS Australia, as a patient support group and an organisation, is to raise awareness of this condition. Given the data, this appears to be happening. People are being diagnosed more quickly and by the right physicians. In the previous year we had a self-diagnosis rate of nearly 50%. This has seen a quick turn around, as patients are being referred to neurologists*, there is a significant change. 
DIAGNOSED BY
| | | |
| --- | --- | --- |
| | 2015 | 2014 |
| GP | 9% | 7.7% |
| ENT | 15% | 26.9% |
| Neurologist | 42%* | 19.23%* |
| Self | 13% | 46.17% |
| Other | 21% | —- |
DIAGNOSIS RATE
< 1 year

53%
1-2 years

18%
5-10 years

13%
10+ years

16%
TOP 10 EXACERBATIONS OF SYMPTOMS
In all essence, this is important and something which maybe overlooked. Whilst some situations cannot be avoided, it is possible for patients with MdDS to be aware of triggers and perhaps modify exacerbating situations.
Tiredness
Stress/anxiety
Shopping Centres
Changes in weather
Computer work
Showering
Hormonal changes
Florescent lighting
Bending down
Confined spaces
TOP 10 RELIEF OF SYMPTOMS
Taking a nap during the day
Driving
Walking
Lying down
Avoid over activity
Getting a good nights sleep
Breathing exercises
Meditation
Sitting
Exercise
MEDICATION OFFERED/TAKEN and EFFECTS
This question was asked to see if we had some sort of consistency of medication being offered by Drs and the benefits to date. Unfortunately, answers were fairly vague.
The main responses were:
Varying types anti-depressants at 28%. Assists with breaking the anxiety cycle
Serc at 2.5% . Assists with concentration and speech
Nothing helps –  a score of 28%. 
The remainder were focusing on vitamins and supplements such as amino acids, magnesium and GABA.  
TREATMENT TRIALS 
A lovely 79% of the MdDS Australian Community said they would be willing to partake in treatment trials. 
Dr Alan Pearce at Swinburne University in Melbourne using rTMS. This will be a continuum of his work done at Deakin University in 2014. The results of which were published in The Journal of Neuropsychology early 2015. 
 Dr Katrina Williams is doing some work at the University of Queensland using an approach to incorporate vestibular rehabilitation, visual and motion desensitisation and balance retraining integration. MdDS Australia has yet to receive any data pertaining to results with the treatment being offered.
SUMMARY
The MdDS Australian Community has grown more than 2 fold, largely due to the growing awareness of this condition, together with MdDS being taken on board as a chronic condition which has true impact on the functionality on the quality of life of a person with MdDS . I was told 3 years ago by a neurologist to 'go home and deal with it'. So I am, by raising awareness of this condition, offering support to others and promoting potential effective treatment options. – Chris Daws