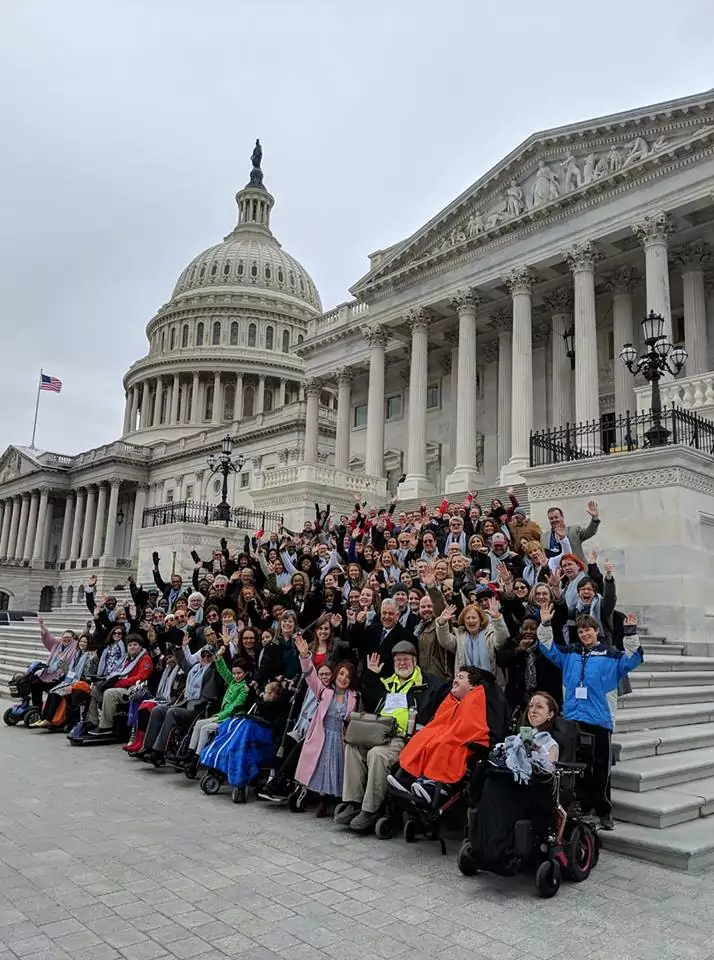 Danielle Tate represented VeDA during RDLA's Rare Disease Week on Capitol Hill.
Danielle is a physical therapist and a volunteer member of VeDA's Advocacy Committee.  Recently, she had the opportunity to join other rare disease advocates in Washington D.C.  to raise awareness about vestibular disorders and learn how we can best effect change that will reduce diagnosis times and improve treatment outcomes for vestibular patients. Here is what Danielle said about her trip:
"EveryLife Foundation for Rare Diseases has designed a program (Rare Disease Legislative Advocates) to support the advocacy of all rare disease patients and organizations (including vestibular dysfunction patients!). I consider myself extremely fortunate to have been a part of the Rare Disease Week on Capitol Hill while spreading the word about VeDA. More than 550 advocates took part in a Legislative Conference where we heard from experts from Capitol Hill about how to support 2019 legislative priorities, build effective relationships with Members of Congress, and how to introduce our own legislation. 
The next day, I could barely contain my excitement as I joined over 450 other advocates on Capitol Hill to meet with Members of Congress. Thanks to our efforts, at least six Members of Congress joined the Rare Disease Caucus, which provides a forum for Members of Congress to voice constituent concerns, collaborate on ideas, facilitate conversations between the medical and patient community and build support for legislation that will improve the lives of people with rare diseases. Throughout the week, I was amazed to hear directly from representatives of Congress and the Senate who have personal connections to rare diseases in their lives. The entire experience made me extremely proud and excited to see what the future has in store for VeDA's Legislative Advocacy Committee."
If you are interested in becoming involved in legislative advocacy, let us know by filling out this form.