Having problems functioning at work?
You're not alone.
You never thought it would happen. You thought you would work until retirement or beyond, but then along came your vestibular disorder. Now, focusing on a computer screen is a challenge, someone has to drive you to work, walking is a safety hazard, and your concentration is not what it used to be. All of these symptoms can interfere with your ability to do the material duties of your occupation, and can make an attempt to get through a workday exhausting and frustrating as you struggle to complete tasks that used to be easy for you. You see your doctor and she tells you the time has come for you to stop working due to your disability. Now what? How will you live without your income? What disability resources are available?
Many people who suffer from chronic vestibular disorders find it difficult to continue working due to the physical and cognitive impacts of their illness. If you are experiencing problems functioning in your job at your former level of competence, you may want to research disability options that could be available to you.
There Are Several Sources for Disability Benefits
Besides savings (and it is almost unheard of for someone in the prime of her working life to have sufficient savings to live decently for the rest of her days), income sources for people with disabilities include:
Short-term disability insurance benefits through your employer (these usually last for 6 months).
Long-term disability insurance benefits through your employer (these usually start after 6 months and can last until retirement age). LEARN MORE
Private disability insurance plans (insurance you purchased for yourself that can last through retirement age or beyond).
State disability insurance (usually lasts for a year, such as through California's Employee Development Department "EDD").
Social Security Disability benefits (available after being disabled for 6 months and lasting through retirement age). LEARN MORE
Workers' Compensation benefits (only if your disability is due to a work-related injury).
Applying for Social Security Disability
Applying for Social Security Disability can be a complicated and intimidating process, compounded by the insurance industry's lack of understanding about vestibular disorders. The following articles give you instructions on how to navigate the disability application process, and hints for how to present your condition in a way that clearly demonstrates your limitations and their impact on your ability to perform the duties of your job.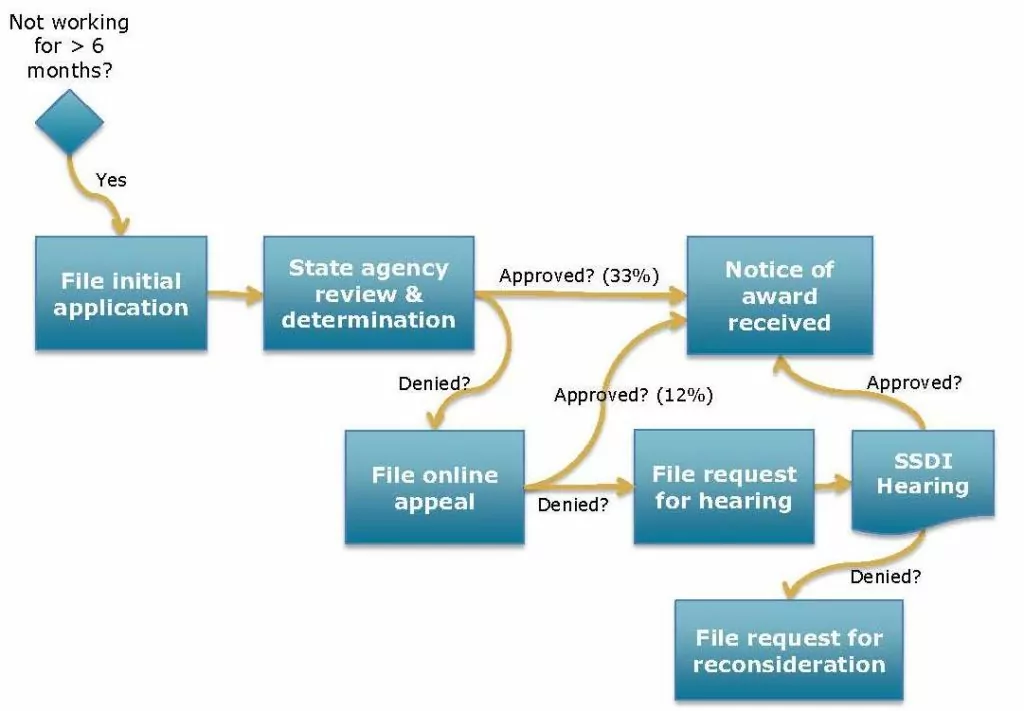 Other resources:
Disability Statement: Include this statement about why vestibular disorders are disabling with your disability application.
Short/Long-Term Disability
Short-term disability (STD) and long-term disability (LTD) are benefits plans offered by your employer.