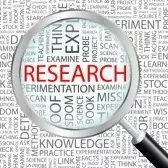 This is an out-of-date post that remains published for archival reasons only. The studies mentioned in this post are closed.
You can participate in two studies on Mal de Debarquement Syndrome: 1) To develop a guide for new patients; 2) To examine the impact of hormones on the disease.
Background
Mal de Debarquement Syndrome (MdDS) is a condition characterized by a subjective sensation of self-motion (rocking, swaying and bobbing), which persists after initial exposure to passive motion, usually after a journey by sea, but sometimes travel by air or overland.
Mal de Debarquement (MdD) symptoms are often reported and they are quite a common phenomenon in people exposed to passive motion, however they usually resolve in less than 48 hours. Nevertheless, some people do not recover from those initial symptoms and the complaints can last years after the initial exposure to passive motion. In this case we describe Mal the Debarquement Syndrome (MdDS), which is in fact a pathological condition and is accompanied by considerable psycho-social and economic impact. In certain cases MdDS can also have a spontaneous onset, where no clear trigger is present. 
Study 1
Focus
To date there is no clear patient Information fact sheet to help newly diagnosed sufferers to cope with their symtpoms. We aim to create the first peer reviewed patient information sheet after collecting data from patients. We want to know what helps patients ease their symptoms
Who can participate
If you have been diagnosed by an healthcare professional with MdDS. We do not distinguish among spontaneous or motion triggered onset.
Study type
The study consists of a survey. The time required to complete the survey is on average between 10 to 15 minutes. You can stop at any time and there are no risks associated with the study.
Study 2
Focus
It has been described previously that the majority of the MdDS patients are females. It is known that hormones play an important role in various vestibular pathologies such as vestibular migraine, and Meniere's disease, for this reason we aim to gain a greater understanding about the hormonal status of MdDS patients throughout their menstrual cycle.
With the following questionnaires and blood sample tests, we aim to gain data regarding hormonal fluctuations in women reporting MdDS symptoms. In this study MdDS patients who have experienced MdDS for longer than 3 months, who are not in menopause and who are not assuming hormonal contraceptive are included.  We also do not intend to distinguish among Spontaneous or Motion-trigger onset patients. So we include both onset types in this study.
Definition of onsets
Motion Triggered: patients that can identify their first symptoms after the exposure to a clear motion trigger (e.g. disembarking from a car, boat).

Spontaneous Onset: patients that lack an identifiable motion event (being passanger in a boat, car, train, plane) when the MdDS symptoms started (e.g. after surgery, child birth, etc.)
Who is Eligible
Female patients reporting MdDS symptoms for at least 3 months and who have not reached menopause. Their MdDS diagnosis should be confirmed by a medical professional.
They should be older than 18yrs old and not taking hormonal contraceptives. They should be able to self fund the study and to not plan to be pregnant while the study occurs. They should have a doctor who is willing to collaborate and prescribe hormonal blood tests.
Risks
The only risks present are associated with undertaking the two blood samples, consult your doctor before you do so, We are happy to guide your GP or specialists through the prescription/request forf the two blood samples.
Payments
This research is self funded, as a result participants are requested to pay for their exams and no compensation is provided for their involvement in the study. In some countries, blood tests are free. Please discuss this with your doctor.
Benefits
Your participation will benefit the Research Center for Equlibrium and Aerospace (AUREA) from Antwerpen University and the Western Sydney University to have more data available for further evaluations.
What will do with the study findings
Data will be collected and will be analysed to be published in a relevant journal.
Who are the researchers
PhD candidate Viviana Mucci from Department of Otorhinolaryngology and Head and Neck Surgery, Antwerp University Hospital, University of Antwerp, Belgium and Dr.Cherylea Browne from Western Sydney University are involved in the study.