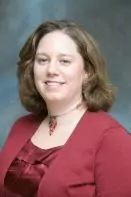 Dr. Rachael Trommelen is conducting a survey to assess physician knowledge of and experience with diagnosing vestibular disorders.
If you are a physician and interested in taking Dr. Trommelen's survey, please see below.
If you are a patient or healthcare provider, you can help by sharing this article with your physician and/or colleagues.
---
Dear Physician,
You are being contacted to ask for your participation in a research study being conducted at Louisiana State University Health Sciences Center in New Orleans in cooperation with the Vestibular Disorders Association (VeDA). We are asking for your help to identify physicians' main behaviors, beliefs, and knowledge in diagnosing, treating, and referral of patients with vestibular disorders. The survey consists of 22 questions and should only take about 10 – 15 minutes of your time. 
By participating in this survey, you will be contributing to a body of knowledge and facilitating the education of other physicians for improved diagnosis and treatment of patients with vestibular disorders.
We appreciate you taking the time out of your day to complete this survey and contribute to research on this important topic. If any questions should arise, please feel free to contact me at [email protected] 
Sincerely,
Rachel D. Trommelen, PT, DPT, NCS:  Principle Investigator
Assistant Professor of Physical Therapy