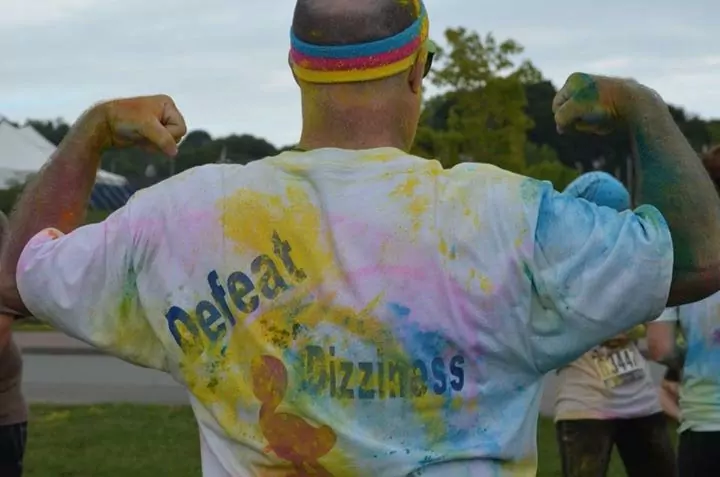 VeDA Ambassador, David Morrill, recently completed a 5K race to raise awareness about vestibular disorders.
By David Morrill, Chair, VeDA Ambassador Board and vestibular patient
I call this my "Take Back My Life 5K."
Two years ago I was rendered unable to walk due to a series of strokes. I had to struggle to learn to walk again, and struggle to learn to balance my body.
You see, I had not only suffered strokes, but due to the strokes developed a vestibular disorder. My days were spent learning to walk, as well as learning how to regain my balance.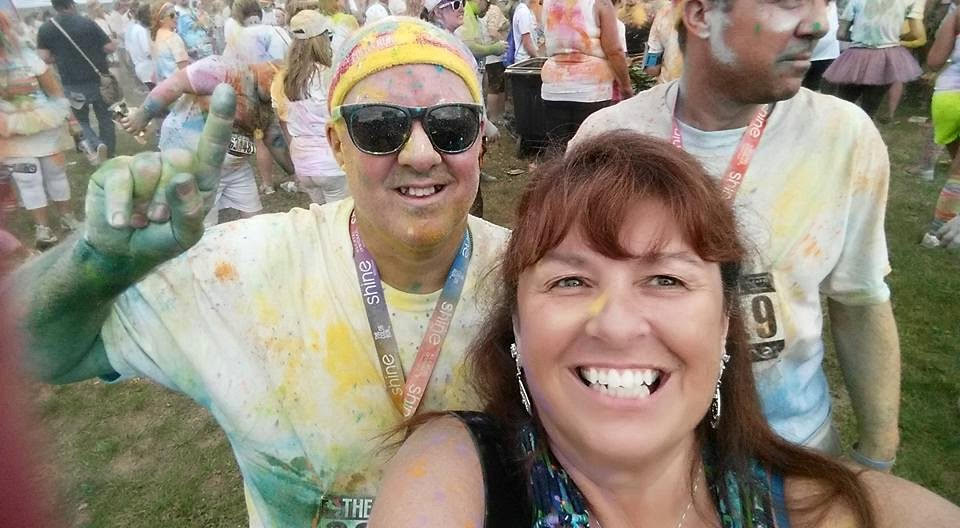 One year ago I decided to volunteer at The Color Run in our local community. I wanted to give back to a community that gave me so much when I was recovering. As you may know, a portion of the Color Run's proceeds benefit a local non-profit or a charity. When I volunteered I was throwing a color on runners and walkers as they came by one of four color stations along the route.
With my vestibular disorder, there were a lot of challenges due to low visibility, thousands of people in one location, and lots of bright colors. It was challenging and fun, but I wanted to do more than sit on the sidelines. So I made it my goal for the next year to walk the race, the entire 5k.
It took a year of training and walking on the treadmill almost every day to get my body used to walking that type of distance again, but I was determined I wanted to do something that I had not done previous to my vestibular disorder.
I also incorporated into the race my personnel campaign page, a fundraiser for VeDA. Even though the walk is over you can still make a contribution!
On August 23rd of this year, almost exactly two years after my strokes I walked the entire 5K. Keep in mind when doing something this aggressive (in vestibular terms anyway) that you always want to be safe. So I had my son and brother-in-law walk with me as spotters, just in case I needed help. The race was challenging to my vestibular system, with color, sound and over three thousand people running or walking, and lots of distractions. But I finished with color all over my body, and proved to myself that my disorder does not define me.