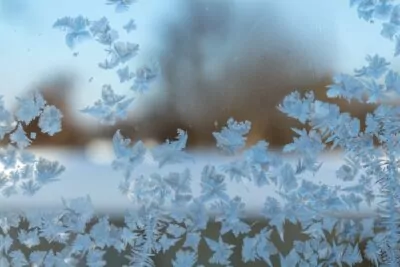 Visual Snow Syndrome (VSS), is a chronic, debilitating, and persistent neurological condition that affects a person's vision, hearing, and brain function. The primary, and shared, symptom of VSS sufferers is Visual Snow. This resembles "TV static" and is perceived and seen as millions of moving and flashing dots over the entire visual field. This static is seen whether the eyes are open or closed. While Visual Snow itself is not as rare as once believed, Visual Snow Syndrome is. The full-blown syndrome carries multiple symptoms with it, in addition to the symptom of Visual Snow.
WHAT ARE THE SYMPTOMS OF VISUAL SNOW SYNDROME?
While the primary symptom of Visual Snow Syndrome is Visual Snow (static vision), there are numerous other symptoms that accompany this condition. Many of these are seen in migraine sufferers, making diagnosing VSS difficult for medical professionals who do not have a full understanding of the condition. Many patients are misdiagnosed with Status migrainosus, or a similar diagnosis in the migraine family. Here is a listing of symptoms that a VSS patient may experience:
Static across entire visual field
Eye Floaters
Trails
After-images (positive and negative)
Blue field entoptic phenomenon
Impaired night vision
Glare
Ghosting
Trouble tracking
Tinnitus (ringing and buzzing in ears)
Twitching
Tremors
Depersonalization (1)
Vertigo
Dizziness
Sensitivity to fluorescent lights
Sensitivity to sunlight
Migraine
Brain Fog
Swirling lights or clouds in vision with eyes closed
Tingling
Heaviness of Limbs
WHAT MAKES VISUAL SNOW SYNDROME HARD TO LIVE WITH?
Because the brain of a VSS patient causes visual information to be processed abnormally, normal and everyday tasks can become more difficult. When trying to read, the words and letters on the page or screen may start to produce afterimages. These shadowed replicas will float and move over the words, making them hard or impossible to distinguish. Driving often becomes a daunting task because of static, night blindness, floaters, glare, light-sensitivity, ghosting, and blue field entoptic phenomenon.
DOES VISUAL SNOW SYNDROME PRESENT THE SAME IN ALL PATIENTS?
VSS presents differently in patients, aside from the occurrence of Visual Snow (static vision). Some patients on the milder end of the VSS spectrum may have 2 or 3 symptoms, while severe cases may have 15+ constant symptoms. Also, some patients find that certain symptoms may fade over time, while others find that they add new symptoms after years of having VSS.
WHAT CAUSES VISUAL SNOW SYNDROME?
Researchers and doctors still do not have a conclusive answer to what triggers or causes Visual Snow Syndrome. There are many patient accounts of what they believe set off, or triggered, their own personal VSS condition. These include, but are not limited to SSRIs, concussion, antibiotics, illegal drug use, head trauma, pregnancy, and most recently COVID-19.
While potential triggers have been identified by patients, the question remains, when triggered, what area or areas of the brain are affected, and how are these affected? Research in recent years has led us to see that the brain of a VSSer has hyperactivity in the visual cortex, and it is believed that the lingual gyrus is involved, as well as the thalamus.
DIAGNOSIS AND TREATMENT
Currently there are no medical tests to diagnose Visual Snow Syndrome. This can be done by a doctor, usually a neurologist or a neuro-ophthalmologist, and is based on the patient's symptoms. If a patient is only seeing static with no other symptoms, then their Visual Snow would be characterized as a symptom, but they would not receive a Visual Snow Syndrome diagnosis. If a patient has additional symptoms, like the ones listed above, along with Visual Snow (static vision), then they would receive a diagnosis of Visual Snow Syndrome.
While awareness and research have multiplied over the past decade for Visual Snow Syndrome, this is still an incurable and untreatable condition. Doctors and patients can work together to try to alleviate some of the visual symptoms by the use of colored lenses or sunglasses. Patients may find white noise sound machines helpful to drown out the tinnitus. Sometimes treating an underlying condition, such as migraine, can help patients get some measure of relief from their Visual Snow Syndrome symptoms.
WHAT RESOURCES ARE AVAILABLE FOR PATIENTS
While there is no treatment, there are support groups for patients to join. Patients find it helpful to talk to others with the condition to ask questions and get reassurance about some of the many symptoms that they are experiencing. Most of these can be found on Facebook and other online forums. A full listing of groups can be found on the Eye on Vision Foundation website at https://www.eyeonvision.org/visual-snow-resources.html.
ABOUT THE EYE ON VISION FOUNDATION
The Eye on Vision Foundation was formed in 2006 by Jennifer Ambrose, a Visual Snow Syndrome sufferer. When Jennifer developed VSS in 2005, many doctors were not familiar with Visual Snow Syndrome. Instead, patients were referred to psychiatrists, as the symptoms they were describing sounded unrealistic and unreasonable. It wasn't until a migraine expert, Prof. Peter Goadsby, published a paper in 2014 titled, "'Visual snow' – a disorder distinct from persistent migraine aura,"(2) that the medical community started to take notice and validate Visual Snow Syndrome. The Eye on Vision Foundation supports both researchers and patients.
THE FUTURE OF VISUAL SNOW SYNDROME
Research is happening on a global basis for Visual Snow Syndrome. There are currently doctors in England, Australia, the U.S., Germany, and Switzerland working to learn more about the basic science of VSS and how this debilitating condition can be treated.
Article written by Jennifer Ambrose, founder of the Eye on Vision Foundation EyeOnVision.org