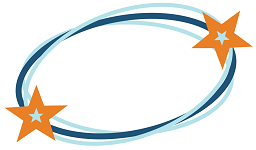 You probably got here by googling "Why am I dizzy?" A good place to start is our Patient Toolkit. More current and complete information can be found in our Educational Resources Library.
---
It can be used to describe the feeling we get when we stand up quickly and feel unbalanced, that unstable feeling of movement when we are standing still or the feeling just before passing out.
The term "dizzy" is used to describe a variety of different feelings and sensations, and can mean something different to everyone.
Click here for a full list of vestibular symptoms.
Neurologist Dr. Susan Lotkowski, D. O., stroke director at The Memorial Hospital of Salem County in Mannington, said dizziness occurs mostly in older adults, but can affect people of any age and should be a red flag that something is out of sync.
"The way dizziness makes you feel, such as the sensation of the room spinning, feeling faint or as if you've lost your balance, provides clues for possible causes," she said.
Lotkowski said approximately 10 percent of her patients come in complaining about dizziness.
"Almost everyone at one point or another will experience dizziness either by something you do or from a disease process," she said. "It doesn't always mean there's something wrong."
However, if the dizziness is accompanied by other abnormal factors such as double vision, vomiting or trouble using your arms and legs, Lotkowski said you should get to the doctor or emergency room immediately.
Vertigo causes a patient to feel like there is movement where there is none. It may cause feelings of tilting, spinning or falling, nausea, vomiting and even trouble walking or standing.
"Vertigo usually results from a sudden or temporary change in the activity of the balance sensors in the inner ear or in the balance sensors' connections to the brain, both of which detect movement and changes in your head position," Lotkowski said.
Common causes of vertigo include Benign Paroxysmal Positional Vertigo (BPPV) which is intense, brief episodes of vertigo immediately following a change in the position of your head; inflammation in the inner ear which can cause an onset of intense vertigo that may persist for several days; Meniere's Disease which involves a build-up of fluid in the inner ear, characterized by sudden episodes of vertigo lasting as long as several hours.
Meniere's Disease can be accompanies by fluctuating hearing loss, ringing in the ear and a feeling of fullness in the affected ear.
Acoustic neuroma — a non-cancerous growth on the vestibular nerve — which connects the inner ear to your brain can also cause vertigo.
Lotkowski said dizziness is also compared to feeling faint or lightheaded, and may be accompanied by nausea and skin clamminess.
A drop in blood pressure which can occur after sitting up or standing too quickly could cause this, as well as inadequate output of blood from the heart.
"This can be caused by various diseases of the heart muscle, an abnormal heart rhythm, or a decrease in blood volume, which may cause inadequate blood flow from the heart," Lotkowski said.
Disequilibrium, the loss of balance or feeling unsteady when you walk, is also a condition many people refer to as being dizzy.
Sensory disorders such as failing vision or nerve damage, joint and muscle problems like weakness and osteoarthritis, neurological conditions including Parkinson's Disease or cerebellar ataxia and medical side effects can also cause a loss of balance sometimes referred to as dizziness.
Patients may also feel dizzy or "spaced out" when experiencing anemia or low iron, allergies, low blood sugar, dehydration, stress or anxiety, hyperventilation or misuse of tobacco, alcohol, medications or illegal drugs.
Lotkowski said you should call 9-1-1 or see a doctor immediately if you have unexplained fainting, if your dizziness is accompanied by chest pain, a change in heart rate or a severe headache.
"Also, any sensation of spinning, unsteadiness on your feet, or prolonged feeling of being off-balance should prompt a visit to your doctor," Lotkowski said.
Click here to search for a vestibular specialist in your area.
To help diagnose the problem, keep track of dizziness and try to be as exact as possible when describing the feeling, she suggested. When visiting the doctor, always bring along a list of any medications you're taking.
For more information, visit www.mhschealth.com.
Source: NJ.com
url: http://www.nj.com/indulge/index.ssf/2013/06/neurologist_how_to_know_when_dizziness_is_serious.html
Accessed 06/21/2013
Additional Resources: